8 New Fragrances You'll Fall in Love With This Summer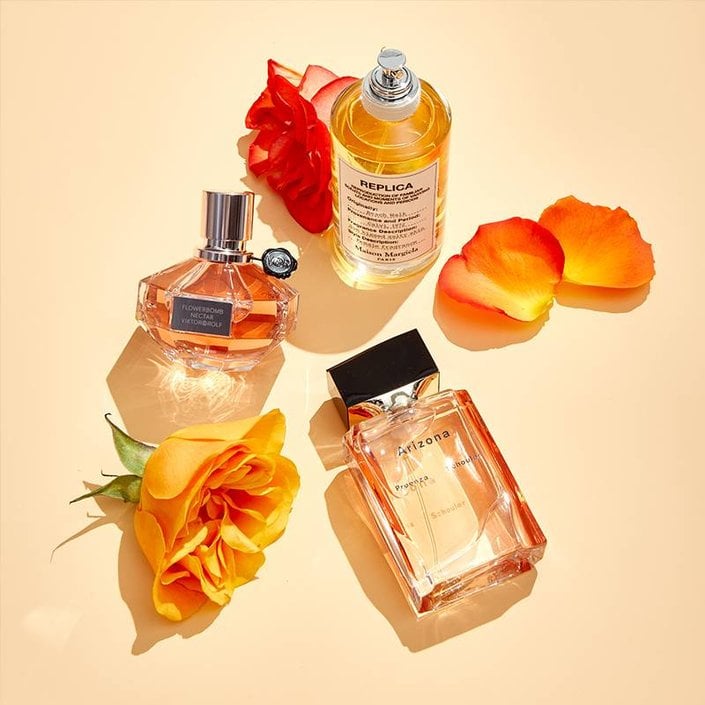 Scoping out the best perfume for the season is no joke. The laborious process requires serious online research prior to in-store test spritzes and samples — most importantly: Which bottle will look right on your vanity? So to help narrow down your summer fragrance options, we've tried and tested eight different scents to help you make your decision.
Check out all eight personalized options below:
For all you wellness lovas...
Pacifica Contact High Spray Perfume, $24
Pacifica is a vegan and cruelty-free brand with a passion for wellness, as demonstrated by the brand's newest products, all of which are inspired by healing crystals. Included in this new line of products are brand new perfumes, and one of our favorites is a scent called Contact High. It's a light and bright watermelon-infused daytime fragrance that you'll adore if sweet and fruity perfumes are your thing.
Love rosé? You'll love this perfume, too...
Ralph Lauren Romance Rosé, $96
Meet the newest addition to the Ralph Lauren Romance franchise: Romance Rosé. This floral, fruity fragrance includes notes of rose de Mai, red apple and lychee. For best results, pair your perfume with a glass of rosé on the nearest rooftop.
If you have a bunch of date nights on your cal...
Cartier La Panthère Eau de Parfum Légère, $140
OK, the packaging of this beauty is so gorgeous it might call for a date night with just you and your new perfume. This rich, luxe fragrance — created for "free and passionate woman" — is a musky floral that you should keep on reserve for your summer date nights.
For a refreshing mix of citrus and fruits...
7 Virtues Perfume in Grapefruit Lime, $77
7 Virtues is a fragrance brand you need to know. Named "the peace perfumes," each fragrance is made from organic, natural and fair trade essential oils. Grapefruit Lime, in particular, celebrates peace with a blend of ethically sourced essential oils from Israel and Iran.
For a casual, clean smelling fragrance...
Diptqyue Fleur de Peau Eau de Parfum, $165
For an office-approved unisex fragrance that's ideal for the minimalist or someone who likes light, floral musky fragrances, try this new perfume from Diptyque. "Fleur de Peau" translates to "flower of the skin," which perfectly depicts the subtle yet pleasant floral scent.
For the beach-obsessed babe...
Maison Margiela Replica Beach Walk, $155
Even though this one's not brand new, it's a must-have for anyone who's in love with the beach — specifically the smell of "sun kissed salty skin" at the end of a long day by the ocean. This fresh scent is made up of lemon, coconut, milk and cedarwood, and it will evoke beachy vibes even if you're stuck in the office.
For the gal who loves everything sweet...
Viktor & Rolf Flowerbomb Nectar, $170
If you're searching for a non-overwhelming fragrance that's a combination of sweet and floral, check out this fragrance from Viktor & Rolf. The name "Flowerbomb" is no exaggeration. When you put it on, you'll get a burst of addictive sweetness combined with a floral scent and smoky gunpowder that balances out all of the fragrance notes.
For the free spirit...
Proenza Schouler Arizona Eau de Parfum, $100
Meet the desert cactus inspired fragrance created to embody Arizona's energy and dreamlike terrain. This is the first fragrance from Proenza Schouler, and it speaks to the desert goddess in all of us. The disruptive asymmetry of this bottle will also make for an artful addition to your vanity.
Read More:
8 New K-Beauty Launches We Can't Stop Raving About
Proenza Schouler Just Came Out With a Fragrance Inspired By Arizona — And We're Hooked
18 New Beauty Products Our Editors Can't Live Without This June
Photography by Chaunte Vaughn
Read more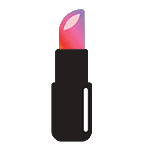 Back to top