3 Festive Holiday Makeup Looks You Can Wear All Day
Daytime holiday makeup can be a challenge. You want a double-take worthy look that feels a lot more in depth than just a red lipstick, still appropriate for daytime and can hold you over until night. We rounded up the prettiest holiday day-time looks from more minimal to very bold to get you inspired next time you complete a festive face beat.
Rose Champagne Glow
STEP 1: After applying foundation, contour your face with the Lancôme Le Duo Contour & Highlighter Stick and IT Cosmetics Heavenly Luxe Complexion Perfection Brush #7.
STEP 2: Prep your eyes with NYX Professional Makeup Eyeshadow Base, and go into your crease with a burgundy-brown shade. Smoke out the look with a purply-pink shadow and highlight your inner corner and brow bone with a champagney tone.
STEP 3: Next, line the eyes with an eggplant shade and wing it out. Finish the lashes off with a coat of Lancôme Monsieur Big Mascara.
STEP 4: Complete the look with blush, a soft pink lip and bump it up with the Maybelline Master Chrome Highlighter in Molten Gold.
Red Cheer Holidaze
STEP 1: Start by prepping your lids with a primer, and then go in with a medium brown shade in your crease. Apply a slightly darker brown onto the lids, and then create a cut crease overtop.
STEP 2: Set your cut crease with a with a white eyeshadow, and then blend out the crease into your outer V.
STEP 3: Apply a glitter glue on your lid and pat on gold glitter. Next, line your lines with a black gel liner and apply falsies.
STEP 4: Prime your face and apply foundation, concealer and contour.
STEP 5: Finish off the look with a striking red lip.
Go Holiday Glam
STEP 1: Prime and prep your face, and then apply your foundation and concealer. Bake your under eyes with the Maybelline Fit Me! Loose Powder
STEP 2: Apply a light brown shadow into your crease, and blend a darker brown onto your outer V, blending out. Next, create a partial cut crease with a concealer.
STEP 3: Line your upper lash line and wing it out with a red liquid liner.
STEP 4: Go in with NYX Professional Makeup Glitter Primer and apply a holographic gold glitter, then amber glitter, and a red glitter.
STEP 5: Complete the eye look with falsies and finish up your face with a warm blush and contour.
STEP 6: Finish the look with a powerful red lippie, and you're holiday ready.
Read More
The Best Lip Primers For Winter
7 White Eyeliner Looks We Love
6 Makeup Products That Will Immediately Give You Dewy Skin
Read more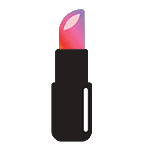 Back to top