5 Nail Polish Remover Pads for Mess-Free, Easy Removal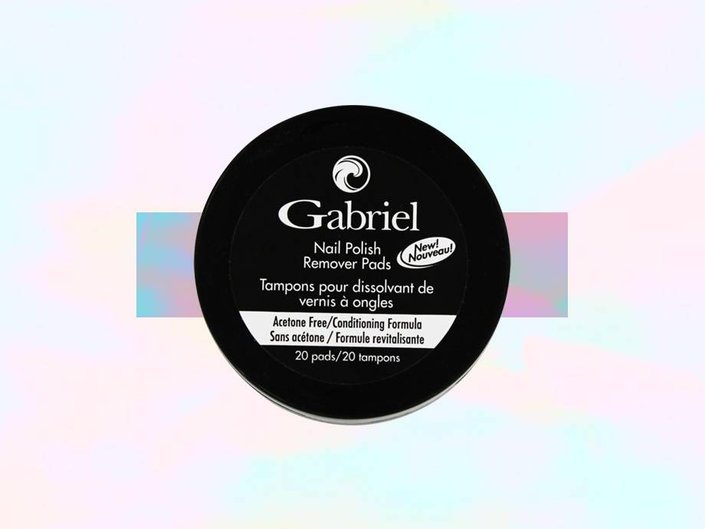 Let us set the scene: You're going on week of your manicure and it's time to say goodbye. You unearth your nail polish remover, unscrew the crusted-on cap, and the scent fills the room so intensely, you work to remove your polish as fast as possible — quickly causing a chaotic scene. As beauty lovers who live to discover ways to simplify our routine as much as possible, we're thrilled to introduce you to our new obsession: nail polish remover wipes. They're easy-to-use, portable and here to make nail polish removal so much easier.
Ahead, click through for five nail polish remover wipes to simplify your nail polish-removal routine.
The Fruit-Scented Formula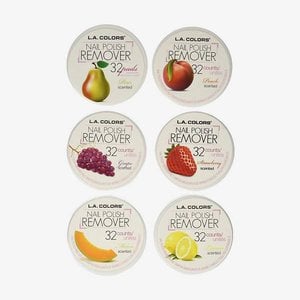 1 / 5
The Fruit-Scented Formula
L.A. Colors Nail Polish Remover Pads
If you love all things fruit-scented (same), these affordable remover pads from L.A. Colors might be enticing. They come in six different scents like strawberry, peach and melon. The pads are thin, so you might have to use a few to get your polish off, but thankfully, each pack comes with 32.
The Lavender-Infused Wipes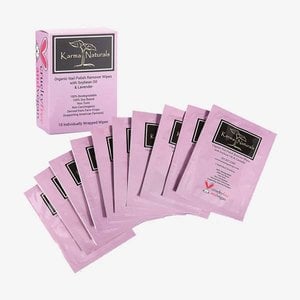 2 / 5
The Lavender-Infused Wipes
Karma Naturals Nail Polish Remover Wipes
Your nail routine is about to get a serious upgrade with these soybean oil and lavender-infused wipes. They smell amazing, are vegan, non-comedogenic, biodegradable, non-toxic and most importantly, they remove your polish — fast! One box contains ten individually wrapped wipes that are great for travel or for storing in your makeup bag for touchups.
The Pads for Artificial Nails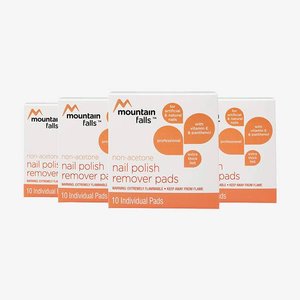 3 / 5
The Pads for Artificial Nails
Mountain Falls Non-Acetone Nail Polish Remover Pads
Suitable for both natural and artificial nails, these are infused with vitamin E and panthenol to hydrate and strengthen nails. They're extra-thick so that you can effectively remove polish from every nail — including acrylics.
The Two-Step System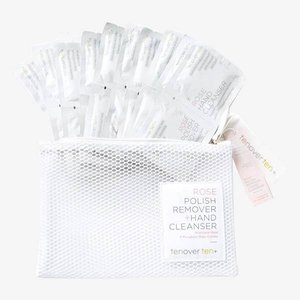 4 / 5
The Two-Step System
Tenoverten Rose Polish Remover + Hand Cleanser Cloths
Tenoverten is high up on our list of favorite nail salons to get a mani in NYC. Not only does it provide you with a cozy, luxurious experience, but the salon also carries its own nail products, like these handy little nail pads. The first step is to use the rose polish pad to take off polish and then follow up with the rose hand cleanser to condition and clean your nails and hands. Ten pairs of cloths come in a reusable storage pouch.
The Under $10 Option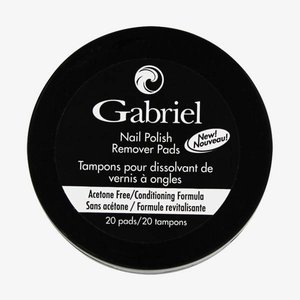 5 / 5
The Under $10 Option
Gabriel Cosmetics Nail Polish Remover Pads
For just $6.50, this pack of nail polish remover rounds is a must. They have a light, non-overwhelming citrus scent, and they'll leave your nails clean and conditioned. Check out the Amazon reviews if you need any more convincing. Pro tip: You might want to buy a second pack.
Read more
Back to top