Nail Art Tutorial: A Festive Summer Manicure Courtesy of Miss Pop Nails and Amirah Kassem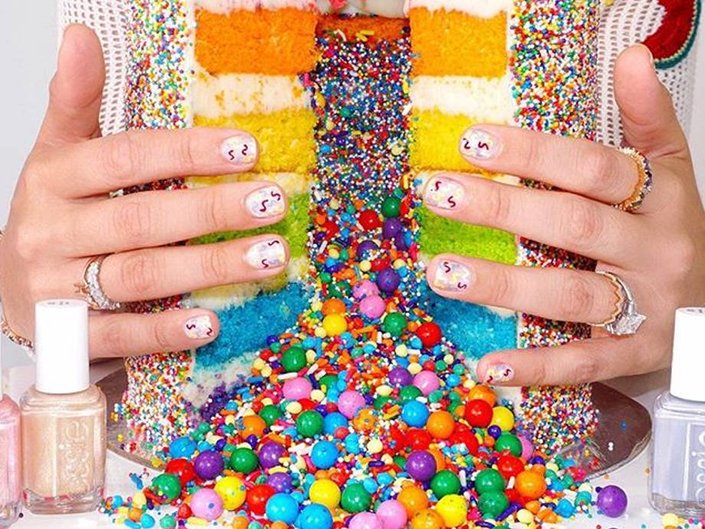 What do you get when Essie, celebrity nail artist Miss Pop and New York City-based baker and owner of Flour Shop Amirah Kassem, team up?— A festive DIY nail art look that's perfect for summer.
The colorful manicure features rainbow squiggles and swirls on a neutral, sheer base and is so free spirited and simple, you can't go wrong. Even if you're a nail art novice, you can recreate this statement look at home following Miss Pop's step-by-step guide, ahead. 
STEP 1: Apply one coat of Essie Here To Stay base coat.
STEP 2: Next, apply two coats of Sheer Luck to create your neutral background color.
STEP 3: Using the brush, spoon out Nailed It! onto a paint palette or piece of tin foil. Then, with a small nail art brush paint 2-3 squiggles on each nail.
STEP 4: Clean Nailed It! off of your brush and wipe the excess on a paper towel. 
STEP 5: Repeat Steps 3 and 4 with the The Best-est, Chillato and Gel Couture Avant-Garment.  
STEP 6: Allow a few minutes for your squiggles to completely dry. Then, seal your look with Gel Setter Top Coatfor high shine. Tip: Be sure not to press down too hard on the brush, let the glossy polish glide over your artwork. 
Read More:
Tropical-Inspired Manicures for When You're on Vacation — Or Want to Pretend to Be
Beauty Q&A: Here's How to Apply a Nail Art In Just One Step
Don't Panic! Here's How to Remove Nail Polish From Clothes and Furniture
Read more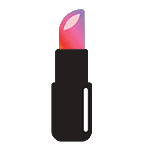 Back to top