Show Your Pride All Month Long With One Of These 13 Awesome Mani Looks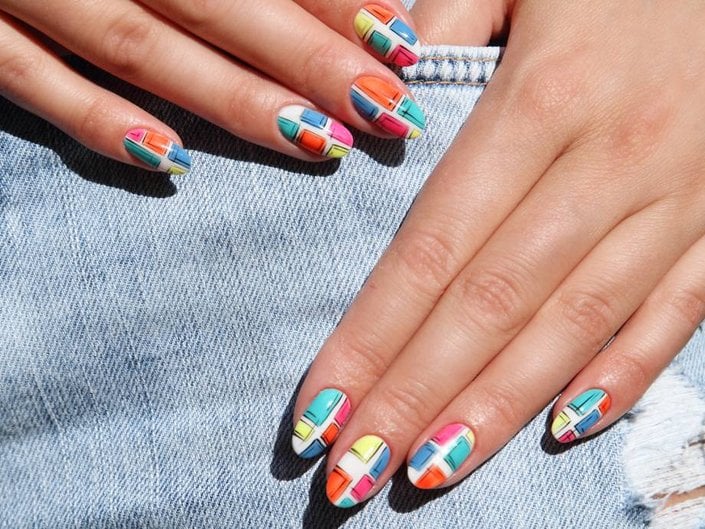 Pride month is in full swing, meaning if you haven't already planned out your entire look (outfit, makeup and nails included) for the festivities, you may want to start giving it some serious thought. Ahead, we're sharing 13 Pride-inspired manicure photos to help you decide. From next-level acrylic designs to more subtle ways to pay homage to the rainbow flag, there's something for everyone.  
The Jonathan Van Ness Mani
Essie collaborated with Jonathan Van Ness for this minimalist Pride-themed manicure. It features a rainbow watercolor design on just two of the fingers and the others are left bare.
The Matte Rainbow Mani
Make your rainbow mani look luxe by finishing it off with a matte top coat. The gradient color scheme is on trend for pride and the summer months following.  
The Rainbow Star Mani
More of a manicure minimalist? Negative space nails are in right now, so take advantage of the opportunity to show your pride with tiny rainbow stars on each finger.
The Rainbow Tips Mani
Sticking with the trendy negative space theme, rock rainbow tips on each nail. An added bonus: you won't be able to tell when it starts to grow out so you can make it last all month long.
The Geometrical Rainbow Mani
For a geometrical look, split your nails in half down the middle and paint contrasting colors on both sides.  Separate the two shades with a clean white line and you've got yourself an out of the box Pride manicure.
The Classic Rainbow Mani
You can't go wrong with a classic rainbow manicure for Pride month. Keep the design more  low-key by featuring the rainbow on only one finger and painting your other nails a solid color.
The Negative Space Rainbow Mani
By adding the rainbow colors to the tips of your nail and leaving negative space in the form of a shape (like a triangle or crescent) at the base — you can make this mani last the entire month.
The Sparkly Mani
If rainbow isn't your thing, show your pride with a festive sparkly manicure. You can add glitter to just the tips or do a full sparkly nail — the choice is yours.
The Abstract Rainbow Mani
An abstract watercolor rainbow manicure is super wearable for pride month and beyond. By sticking with a white base coat, you make the manicure more casual.  
The Pride Party Mani
Bring the party to your mani with this rainbow confetti design and prepare to reign in all the compliments.  
The Watercolor Rainbow
A continuous watercolor rainbow across your fingers makes for a unique manicure look. Everyone will be in awe of your mani at the parades.
The Non-Traditional Rainbow Mani
While this manicure doesn't feature the traditional Pride flag colors, you can still make it your own with a rainbow color scheme.
The Ombré Rainbow Mani
Ombré nails are always a good idea. For Pride, just make the colors rainbow and you have yourself a super cool mani.
Read More:
10 Yellow Mani Looks We Can't Stop Staring At
How to Wear Different Colored Eyeshadows on Each Eye Without Looking Insane
6 Pride-Worthy Makeup Looks That Go Beyond Rainbows
Read more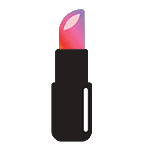 Back to top