9 USA-Themed Manicures to Show Your Team Spirit for the World Cup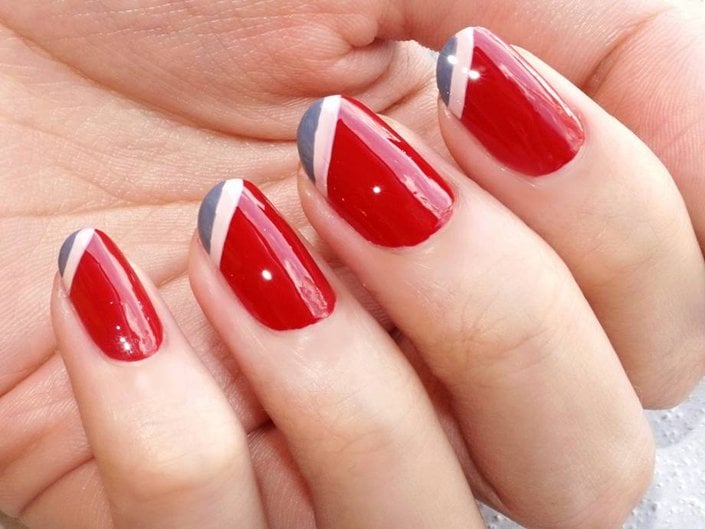 In case you completely missed it (though we're unsure how that could possibly be) the United States women's soccer team just won the 2019 Women's World Cup, making it their fourth World Cup Victory — can you say girl power? With all of the hype surrounding the major sporting event — not to mention the fact that is was just  Fourth of July weekend — we're seeing a ton of photo-ready USA-inspired manicures. Ahead, we rounded up our favorites for you to recreate on your own this summer.
Using Essie Blanc, give your nails a nice blank white slate to start. Then, using Essie Butler Please, No Place Like Chrome and Really Red, add a variety of stars and stripes to your nails.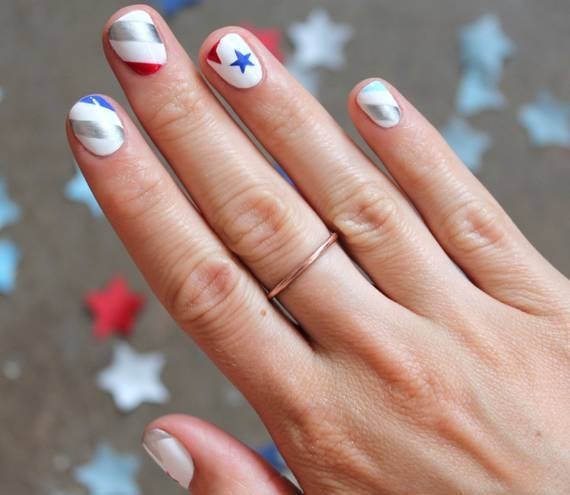 Apply a red base coat of polish to your nails using Essie Forever Yummy. Then, using Topless and Barefoot, apply a thin diagonal stripe to each nail, followed by a stripe of Toned Down.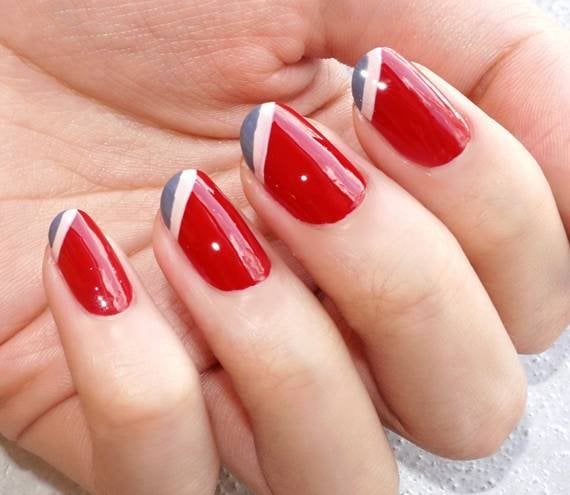 For a minimalist manicure, use Essie Really Red and Butler Please to apply two simple stripes to your nails.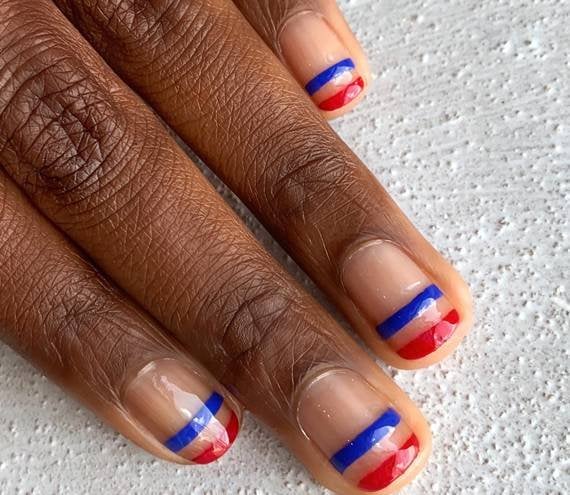 Ahead, find more USA World Cup manicure inspiration. 
Read More:
How Often Should You Get a Manicure and Pedicure?
How to DIY the Perfect At-Home Pedicure In 10 Easy Steps
Nail Salon Guide: Is Your Favorite Mani Spot Safe? Here's What to Look For
Read more
Back to top