4 Easy Ways to Clean Your Beauty Blending Sponge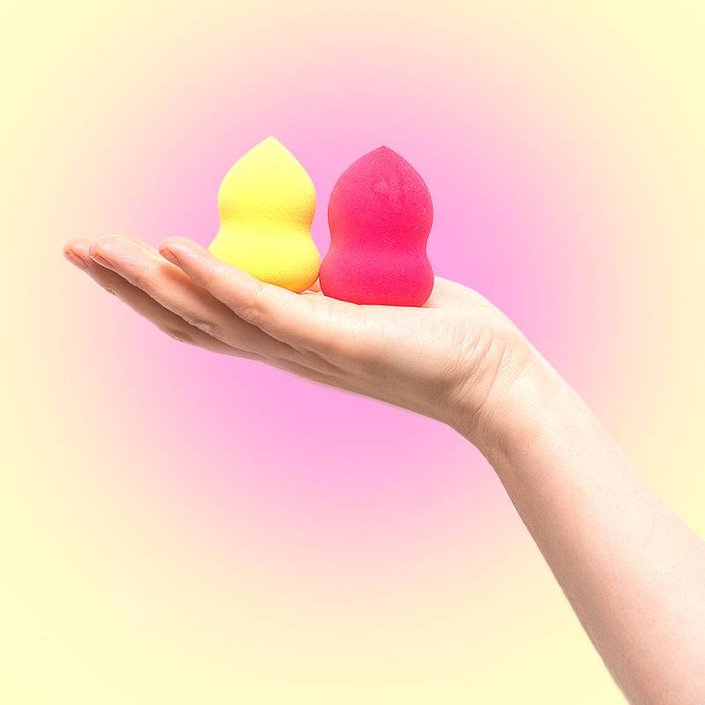 It's a truth universally known that beauty blending sponges have changed the makeup game. They offer a seamless, blended look, can be used wet or dry (even though we recommend using it when moist), and they work for both cream and powder products. They're multitasking beauty tools that make flawlessly applying foundation and concealer easier than ever. Cleaning your blending sponges is just as important as how you use one, so we've tapped the M Crowd, our talented group of influencers, to get the scoop on the best ways to clean our beauty sponges.
Read on for their tips and tricks.
Julia Keeps it Simple
She likes to clean her beauty blender "just by using shampoo" — an easy and inexpensive way to keep your sponge ready to use. Gentle antibacterial soaps are perfect for cleaning your beauty blender — it's gentle on the skin and makes sure your sponge is squeaky clean.
Madison Has a Few Different Favorites
She says, "for a deep clean I like to clean my brushes with water and liquid baby soap. If I'm out of Jbaby soap I will use a bar soap for sensitive skin with no fragrances. Sponges and blenders clean much better with bar soap."
Ashley Matches Her Blender to Her Cleanser
Luckily for us, Beautyblender makes cleansers specially formulated to clean your sponges. They're low-sud, paraben-free and formulated with a light lavender scent that makes you excited to clean your blenders. M Crowd member Ashley, definitely agrees: "I love using the Beautyblender Liquid blendercleanser." She also likes the Beautyblender keep.it.clean mat, a silicone mat with ridges that makes cleaning your blender easier than ever.
Lonyea Has an Extra Special Hack
In a recent video, Lonyea shares a hack that gets her beautyblender extra clean using products you probably already have. "I put Dawn dish detergent into a bowl with lukewarm water and soak the sponge with the water, then I microwave them for 1 minute, take them out and rinse, then spray with 70% alcohol!"  According to Lonyea, it cuts cleaning time in half and makes cleaning her makeup sponges super easy.
Hero Image: Shutterstock
Read more
Back to top