L'Oréal Just Dropped a Ton Of Perfect-for-Winter Products On Amazon— And We'll Take Them All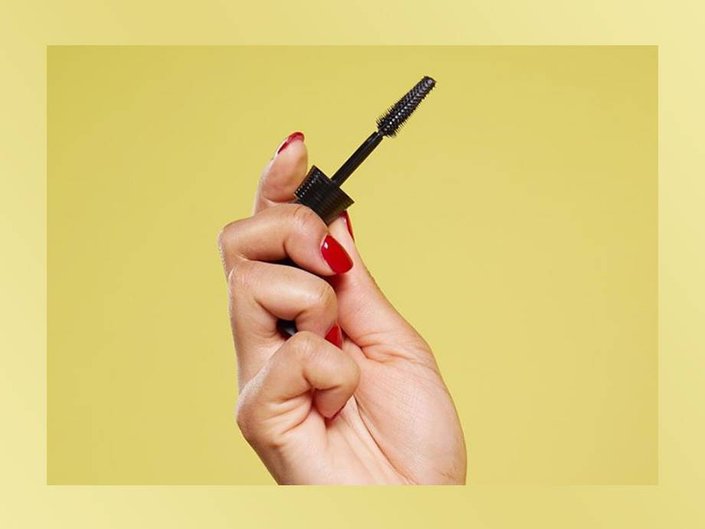 The holiday season is distracting, to say the least. Between all of the beauty gift sets, unmissable sales and special, holiday-focused makeup tutorials, it leaves us little time to pay attention to new drugstore makeup launches. We'll spare you the overwhelming array of holiday newness this time around because you don't want to miss innovative, affordable winter must-haves — like a mascara that bends for all the volume you could ever want, lip ink that will stay on through everything and a glow-inducing mist to keep your skin looking bright (even after a few too many cocktails).
Check out five must-have new products from L'Oréal Paris, below — you'll be grateful you did.
This Glow-Inducing Setting Spray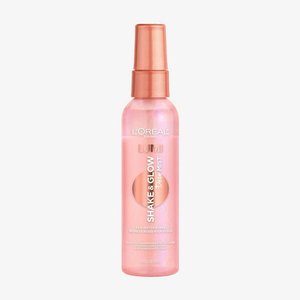 1 / 6
This Glow-Inducing Setting Spray
Lumi-Shake and Glow Dewy Mist, $11.99
Dull, dry winter skin doesn't have to be a thing. Use this glowy face mist to prep and sooth your skin before makeup, as a setting spray, or as a midday pick me up when you're losing your glow (or falling asleep). The formula contains Vitamin C and Coconut Water to hydrate and brighten your skin.
This Innovative Mascara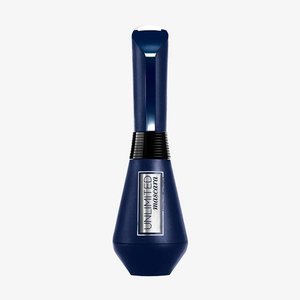 2 / 6
This Innovative Mascara
Unlimited Mascara, $10.99
For length and lift, check out this new mascara featuring a bendable brush to help you reach every single one of your lashes. While it may take a minute or two to get used to, you're lashes will be looking as voluminous as ever. You can find it washable and waterproof formulas, depending on which you prefer.
This Lightweight Foundation
3 / 6
This Lightweight Foundation
Infallible Foundation, $14.99
We don't know about you, but dry, winter months call for a lightweight foundation. Meet L'Oréal Infallible Foundation, a medium to full-coverage formula will last you all day (a casual 24 hours to be exact) and bear the elements, too. Choose from different shades to find the perfect match for you.
This Lip Stain-Meets Lipstick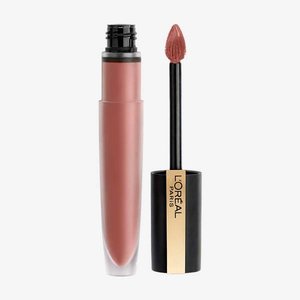 4 / 6
This Lip Stain-Meets Lipstick
Rouge Signature High Pigment Lightweight Lip Ink, $11.99
Adding to your collection of new lightweight makeup products is this lip stain-meets lipstick formula. Choose from 12 shades for a high pigment finish that'll last through all of your holiday parties, long work days and holiday-themed sugar cookies.
This Neutral Lipstick Collection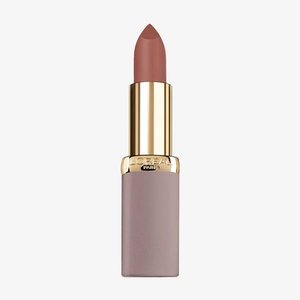 5 / 6
This Neutral Lipstick Collection
Colour Riche Ultra Matte Highly Pigmented Nude Lipstick, $7.57
Enhance your natural lip color with a shade of lipstick from this collection of neutrals. The formula is a full-coverage, highly pigmented matte that's comfortable and long-lasting. Fun fact: you can virtually try on these shades via a special feature on lorealparisusa.com. This will help you determine the perfect shade (or should we say shades) for you before you pick it up at the drugstore or add it to your Amazon cart.
This Waterproof Brow Gel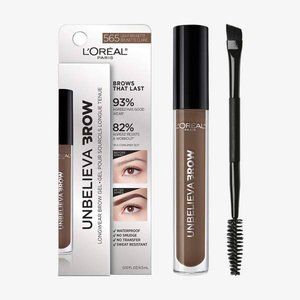 6 / 6
This Waterproof Brow Gel
Unbelieva-Brow Waterproof Brow Gel, $13.99
Want thicker brows, fast? Try out this super easy, three-step formula (fill it, shape it, comb it) to outline, define and shape your brows. The formula is waterproof, smudge-proof and sweat resistant, so that it will last through whatever life throws at you.
Read more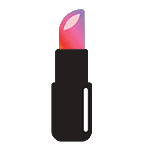 Back to top