How to Master the Neon Blush Trend You're Seeing All Over Instagram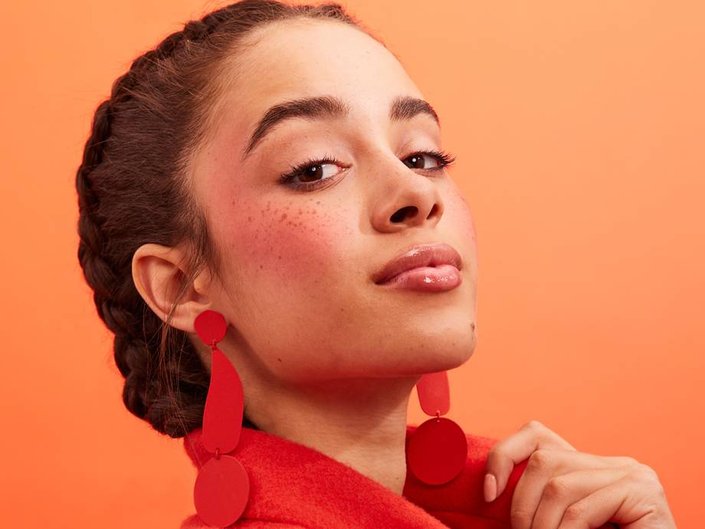 Neon blush seems to be everywhere these days — from the cool, yellow-hued Instagram blogger kind, to the editorial, draped, red-carpet look. To celebrate this electric trend, we teamed up with NYC-based makeup artist Anne Kohlhagen to recreate the look using just one (that's right, one!) product. Here's what we came up with. 
STEP 1: Pick Your Neon Blush Product(s)
The trick to mastering the neon blush look, according to Kohlhagen, depends lesson what type of blush product you use (i.e cream, stick, powder), and more on the product that will give you the best neon shade. "It can be anything, as long as it's bright," she says. "Here, we used the NYX Professional Makeup Bare With Me Hydrating Cheek Tint in Creative Cleanse to achieve the look." This stick is perfect for a neon blush finish because it's super bright and buildable enough for you to use it as a sheer tint or a full beat, depending on your preference. 
STEP 2: Foundation Is Key
Before applying your neon blush, Kohlhagen says you'll need to make sure you've primed and applied your makeup base. "Always do your foundation before applying blush so it blends better," she says. This way, your blush product has an even surface to stick to and will last longer.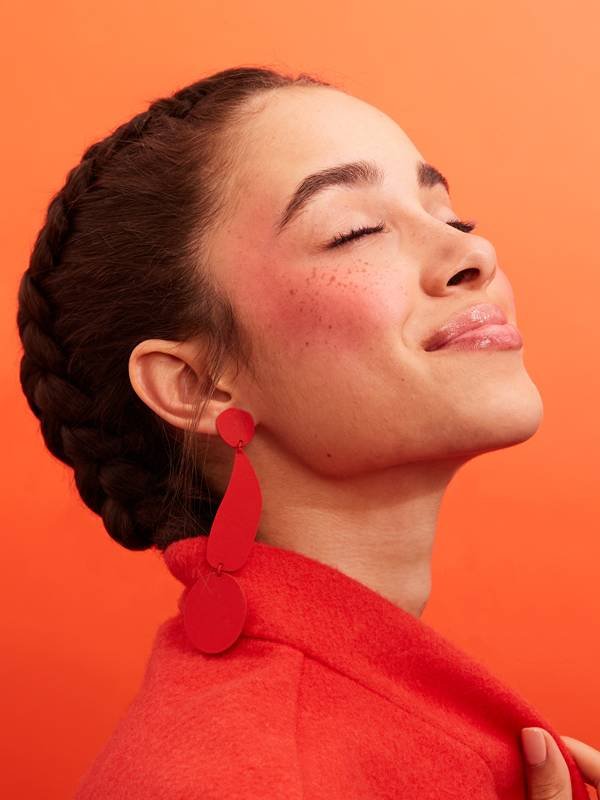 STEP 3: Apply, Buff, Set
After swiping on your neon blush, use a fluffy blush brush to blend it out onto the cheekbones and upper temple area. "This will create a softer, more diffused, draped look," Kohlhagen says. After you've buffed it out, it's time to set your newly bright and flushed cheeks. "You can add a bit of powder if you want it to be more long-lasting, and of course a setting spray."
Read More:
Here's Why We're Obsessed With Powder Foundation
7 Ways to Make Your Hair Smell Amazing for Hours
I Tried the L'Oréal Paris Flash Cat Eye — Call Me Shook
Read more
Back to top