We Sent a Beauty Editor to Makeup School With NYX — Here's What She Learned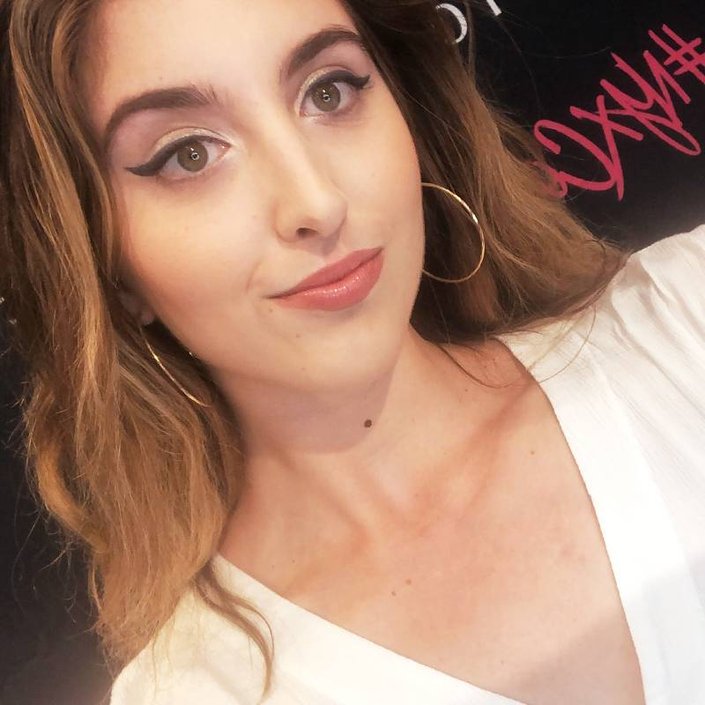 Hi, I'm Marisa, and I'm shamelessly devoted to my sometimes-minimalist, sometimes-maximalist makeup routine. (Sorry, I can't choose just one!) Most work days call for well-defined, voluminous lashes paired with a bold lippie (almost always Maybelline SuperStay Matte Ink) and others — namely, special events — call for a full-on contour and highlighter routine and a dive into my Urban Decay Naked Heat Palette.
As the "experimenter" of the makeup.com beauty team, I willingly test out cool beauty stuff the world needs to know about, like the magical Lancôme custom-foundation making machine or my latest adventure: partaking in a NYX Professional Makeup lesson. Keep on reading for a full review of the in-store experience:
The Experience
I walked into NYX Professional Makeup store in Union Square with little idea of what sort of makeup look I'd end up leaving with. As someone who can rattle off the names of NYX Soft Matte Lip Creams like the alphabet, I'm no stranger to the fact that the brand is all about embracing bold beauty. That being said, I went into my 50-minute Makeup 101 class knowing the outcome would be a bit different from my seven-minute makeup routine — probably a maximalist makeup look I'd double-tap on my Insta feed.
First things first, I was introduced to my makeup artist: a smiley, enthusiastic makeup genius named Eddie Reyes. He listened to me rattle off the type of makeup I normally wear and suggested we go for a "bronzed goddess" look for summer. Together, we'd bring the look to life by perfecting my skin, playing up bronzer and highlighter and committing to a daring wing that would give my daily mini wing some serious competition. Here's what I looked like before we started on my makeup.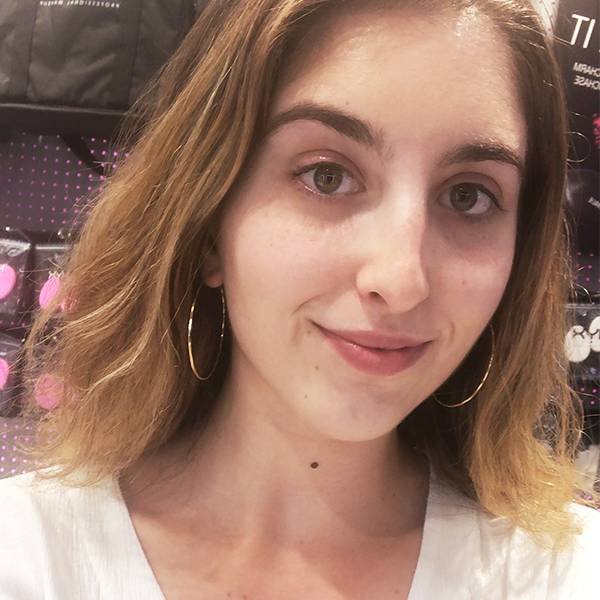 The actual makeup lesson went something like this: Reyes gave me personalized product recs, explained why we are using something on my face and then showed me his method for application. From there, I applied the product in the same way to the other side of my face. It was challenging, but copying a pro's technique is a great way to learn. For example, we used two different primers in the beginning: one for hydration all over my face and another to specifically target red areas. Reyes delicately patted the second formula around one side of my nose, and I mimicked the technique and placement on the other side. (Don't worry: Your makeup artist will perfect it for you if things go south.)
And here's what I looked like after everything was said and done. It's not something I'd wear to work every day, but I had some great takeaways from the experience that I'm surely going to factor into my makeup routine.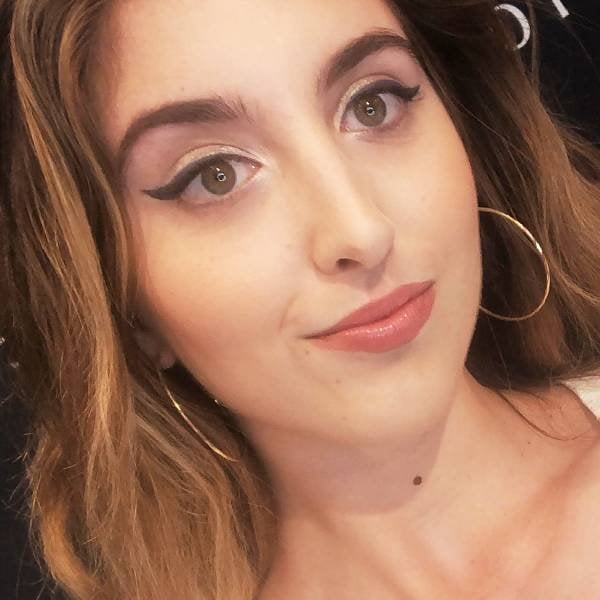 5 *Important* Makeup Tips I Learned
TIP 1: Just go for it, but take your time.
This especially rings true for bold winged liner. I was tempted to admit defeat in fear of matching my winged liner to Reyes' expertly applied masterpiece, but he encouraged me to just take my time building it up and all would be okay. He was right.
TIP 2: Outline your winged liner to make it pop.
To make your winged liner look even bolder (or to conceal any little smudges), use an eyeliner that matches your skin tone directly under your wing.
TIP 3: Your finish is all about the way you hold your makeup brush.
When you're applying product (especially foundation), hold your brush towards the top (that is, far from the actual brush) to achieve a lighter, more natural finish.
TIP 4: You can turn your contour brush into a fan brush.
Reyes recommends starting with your highlighter before your blush and contour so that your colors meld together. You can pinch your contour brush together at the tip of your brush to transform it into a handy fan brush for highlighter.
TIP 5: Apply your bronzer in the shape of an "E" or a "3" (depending on the side you're working on).
Don't be afraid to start at your hairline and then move your brush in a "3" or "E" shape down below your cheekbones, then along your jawline for definition. Build up your bronzer as you see fit.
The Verdict: Should You Make an Appointment?
I highly recommend this service for makeup newbies who are lookin' to learn and people who want to get their makeup done for a special event — or just life, if you're into that. The appointment will cost you $50, but the benefit here is that you'll leave with $50 of product, too! Since NYX products are so affordable, this'll probably grant you the majority of products you used in your makeup lesson so you can recreate the look at home. While I have yet to tackle my super-bold winged liner look again, I sure as hell know not to be afraid next time around.
Read More:
This Makeup Repair Kit Will Bring Your Broken Powder Back To Life
Marisa Tries Things: Lancôme Le Teint Particulier Custom Foundation
Want to Perfect Your Makeup? You May Need a $400 Mirror
Read more
Back to top