How to Air-Dry And Prevent Frizz for Every Hair Type
June 15, 2022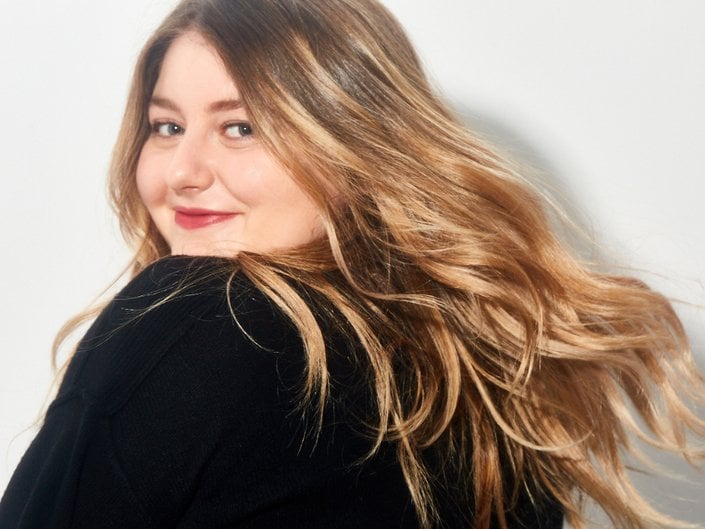 It's no secret that heat-styling your hair can yield gorgeous results, but when done too frequently or without the right products by your side, it can also be incredibly damaging — think breakage and split ends. Because of this, air-drying your hair when possible is ideal, but we also recognize that doing so can sometimes be challenging. For example, if your air-dry attempts have led to frizz, uneven curl patterns or undefined styles, you may be hesitant to ditch your hot tools.
To help you gain more confidence while air-drying, we tapped
Lisa Lobosco
, Creative Director at
ECRU New York
,
Kristin Ess
, founder of
Kristin Ess Hair
, and
Carolyn Aronson
, founder of
It's a 10 Haircare
. Keep scrolling to find out their best tips on the right way to air-dry hair, according to your hair type.
How to Air-Dry Straight Hair
"For straight hair, a serum is going to be the best product for a smoother finish and a fine-tooth comb will help to alleviate any knots and tangles," says Lobosco. For this, try the ECRU Silk Nectar Serum. You only need a few drops to moisturize your hair and add shine.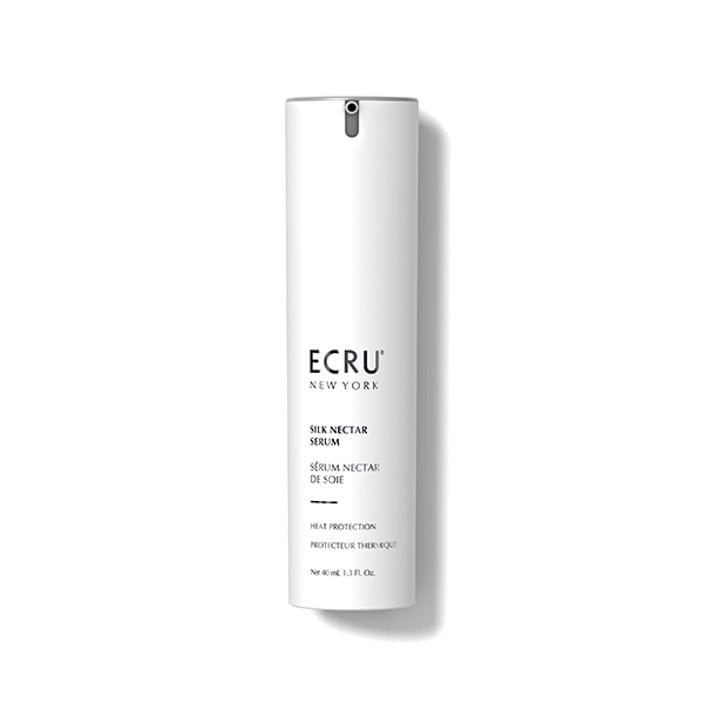 How to Air-Dry Wavy Hair
If you want to accentuate your waves as you air-dry, Ess recommends using a sea salt hair product on damp hair and scrunching your strands to encourage more waves. The Odele Texturizing Sea Salt Spray adds texture and fullness to the hair. Once the hair is completely dry, follow up with a texture spray. We love the Garnier Fructis Style Texture Tease Finishing Spray because it doesn't leave the hair feeling crunchy, and it creates a tousled effect.
Prefer a smoother finish? Ess recommends applying a leave-in conditioner to wet hair and adding the Kristin Ess Weightless Shine Air Dry Crème to the middle and ends of your hair once it's dry.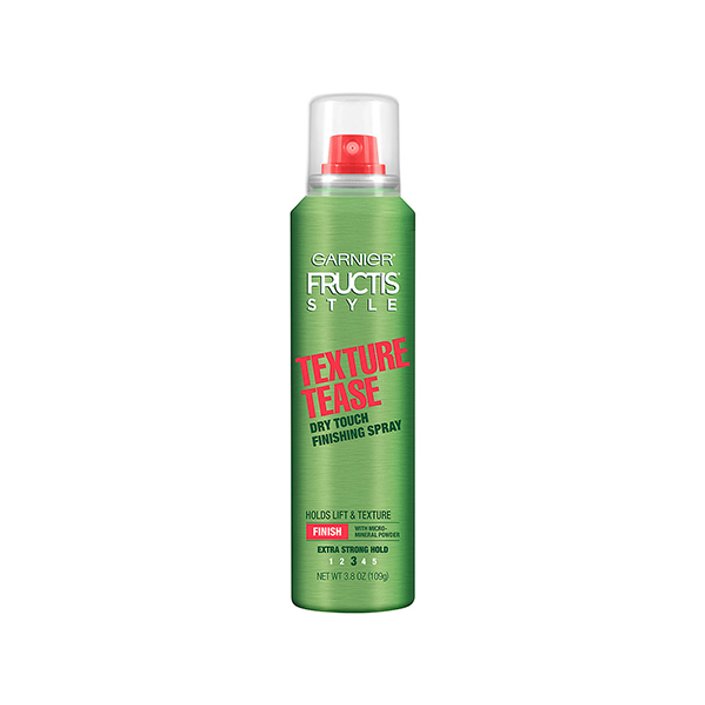 How to Air-Dry Curly Hair
Air-drying curly hair requires a few steps to minimize frizz. The first is to never use brushes on wet curly hair, says Lobosco. Instead, you should use your hands to gently detangle and apply product. Brushes will break up your curls and ultimately promote frizz.
"Start by squeezing out as much extra water as possible and follow this with a curl product to accentuate the texture," she says. "A good trick is to take big handfuls of your hair and clip them up so the water doesn't weigh them down and stretch out the curl when it dries."
You can further define your curls by twisting sections of the hair after you've applied your product and your hair is still damp. As for choosing a styling product, Aronson says, "curly, thick hair needs a cream formula to control and reduce frizz." She recommends the
It's a 10 Potion 10 Miracle Styling Potion
. We also love the
L'Oréal Paris Elvive Dream Lengths Curls Non-Stop Dreamy Curls Leave-In Conditioner
.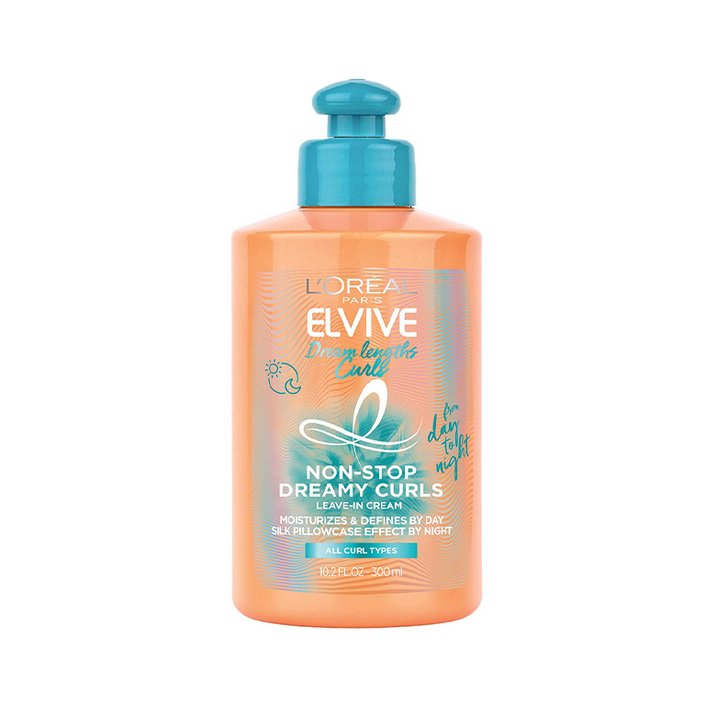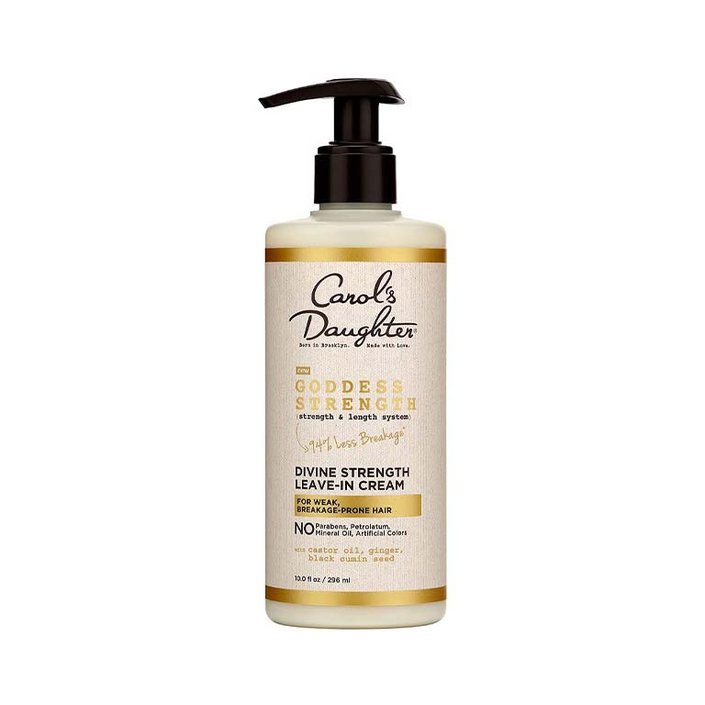 Tips for Air-Drying All Hair Types:
Don't Touch Your Hair
"Not touching your hair while it's air-drying is the most important tip no matter your hair type," says Lobosco. "Keep your hands off as much as possible, as fussing with it too much will cause frizz."
Detangle Your Hair When It's Wet
"It's important to thoroughly detangle your hair into the desired style while your hair is wet as it helps your hair dry into the desired position," says Aronson. Doing this will give you more control over the end result.
Embrace Your Natural Hair Texture
"Air-drying is about embracing your natural texture and making the most of what you have," says Lobosco. She further explains that achieving a truly smooth finish can only be done by heat styling, so be accepting of the fact that you're going to have some natural flyaways and that's OK.
Use a Shine Spray
"A shine spray can be used once the hair is dry to give that extra bit of anti-frizz and a glossy finishing touch to any air-dried style," says Aronson. The Amika Top Gloss Shine Spray is a great choice because it fights frizz and gives hair a mirror-like sheen.
Read more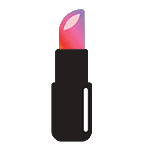 Back to top