Put a Modern Refresh on Side Bangs With These Pro Hair Tips
April 20, 2023
If you were a teenager in the early to late aughts, chances are you know your way around a flatiron and have dabbled in such era-defining beauty trends as super thin brows and glossy, Lancôme-Juicy-Tubes-coated lips. Sound familiar? Then the phrase "side bangs" likely conjures up mildly horrifying flashbacks to pin-straight hair and side parts so deep that you spent all of 2008 completely covering up one eye with hair. .

Well, everything old is new again and side bangs are back — only they probably look a little bit different than the ones you sported in middle school. According to celebrity hairstylist and international color creative director at evo hair Tom Smith, "many celebs have been seen on the red carpet showcasing deep side partings in recent months, and so side swept bangs are a natural next step in the evolution of this trend."
Keep scrolling for Smith's tips for styling side bangs in 2023, so you can embrace this throwback haircut trend in a modern way.
How to Style Side Bangs
We probably don't need to tell you what side bangs are, but since the look has gotten a high fashion update in recent months, we asked Smith to describe it. "This look is great to highlight one side of the face more than the other," he explains. "Flowing from a side parting, these bangs are cut on an angle and can sit over the brow bone or cheekbone and be solid or soft in their nature."
Pulling off side bangs starts at the salon. When cutting your bangs, advise your hairstylist to "consider a practical parting," notes Smith. "It is a lot of work to force a parting into place every day, and so try to encourage your hair onto the side and see where the parting comfortably falls, therefore making it easier for your daily styling and maintenance."
When it comes to at-home styling, there are some measures you can take to make sure your new side bangs look as chic as possible. Remember — these are not the flatironed-within-an-inch-of-their-life side bangs of your youth. To keep them from looking flat, Smith recommends reaching for a round brush and giving your hair some bounce.
"Blow drying them up and backwards with a round brush is going to give a more aerated, youthful effect to sweeping side bangs and will lift the face, as opposed to flat blow drying or ironing." he says.
Smith also advises that you blow dry your bangs first, then move onto the rest of your hair. If possible, try not to let your side bangs air dry at all. "This gives you more control over them and you can always gently clip them into place while styling the rest of your hair to help them settle," he notes.
Read more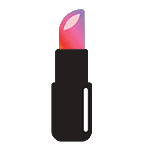 Back to top