My Relationship With Lip Gloss Went From Love-Hate to Just Love After Trying the Lancôme Juicy Tubes
April 27, 2020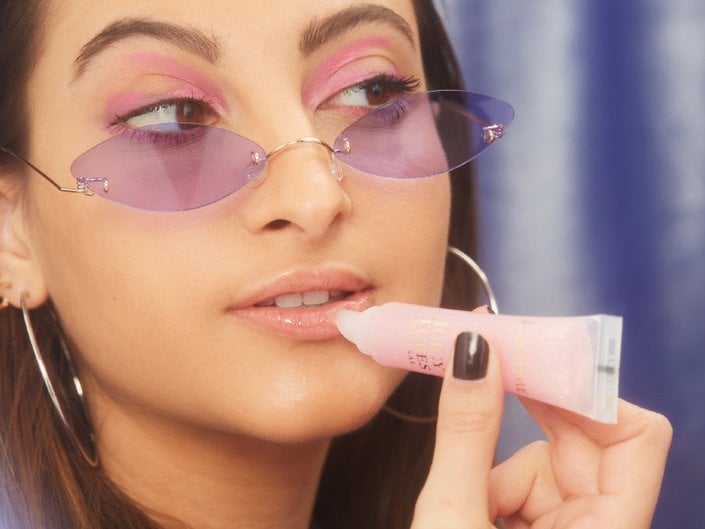 I have a love-hate relationship with lip gloss. Always have, and probably always will. I'm not sure if it's because the sometimes sticky substance transports me back to my Limited Too days, or if it's because I think a matte lip look suits my personal makeup style best.I also blame the high school teen dramas I grew up watching, which almost always featured a mean girl with a high-shine lip. Either way, gloss can go really well or really bad for me.
But as a beauty editor, I'm always up for a makeup challenge, so when the O.G Lancôme Juicy Tubes recently hit our virtual desks, I decided to give lip gloss another try.
The first challenge in debunking my "lip gloss = teen villain" hypothesis was deciding what shade of Juicy Tube I wanted to wear. Should I go bold and slather
Framboise
all over my pout for a glossy, hot pink finish that a Cher Horowitz type of girl would be jealous of? Or should I keep it low key and opt for
Simmer
, a peachy gold gloss reminiscent of a Gretchen Wiener type. Nah. I decided on the shade that I felt like hit the sweet spot in between:
Marshmallow Electro
. This light pink gloss with a hint of gold glitter gave me a perfect wash of pigment without being too loud. I also liked it because I felt it matched my lips' natural tone.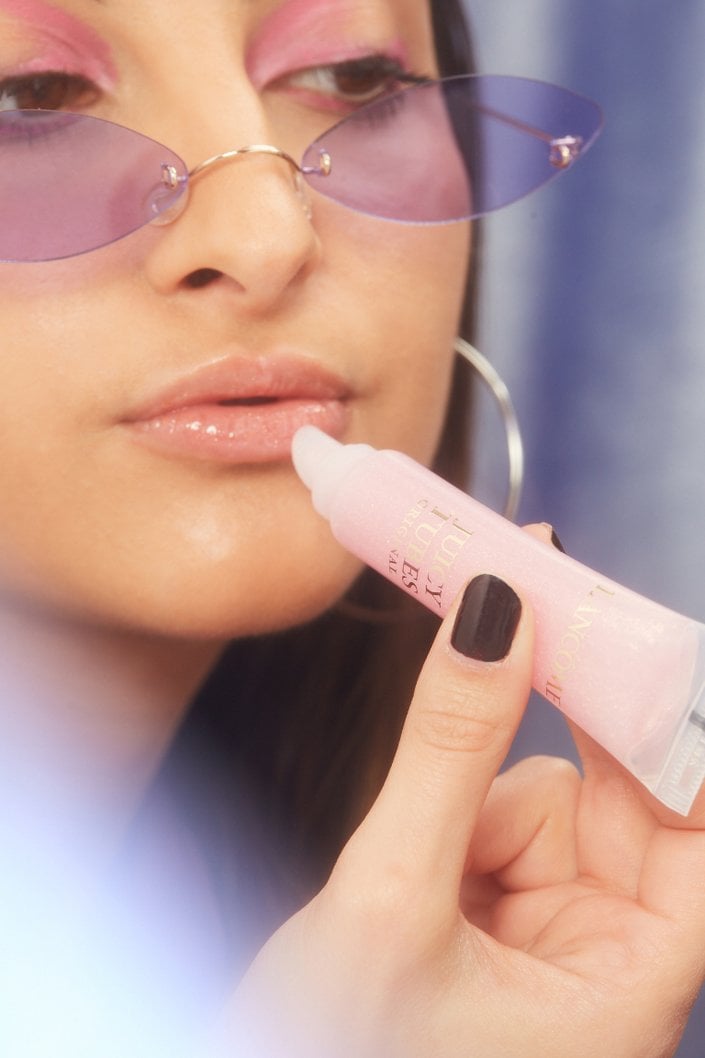 I picked up the tube (which in itself felt very retro — in a cool way) and swiped the gloss onto my lips. I was pleasantly surprised at how little product I needed to cover the entirety of my lips — a little gloss went an awfully long way. I also really liked how moisturizing the consistency of this gloss is and how it glazed on, then absorbed into the top layer of my skin — it didn't feel as if it just sat on top of my lips in excess.
As for the pigmentation, the gold-tinged pink was the perfect natural touch to complement my go-to black winged eyeliner. I could see the color being nice to pair over a matte lipstick for some extra shine as well.
Throughout the day, I touched up only after meals and while the consistency got a little sticky after a few hours, there was very little maintenance required. When I took it off before bed, it swiped off easily.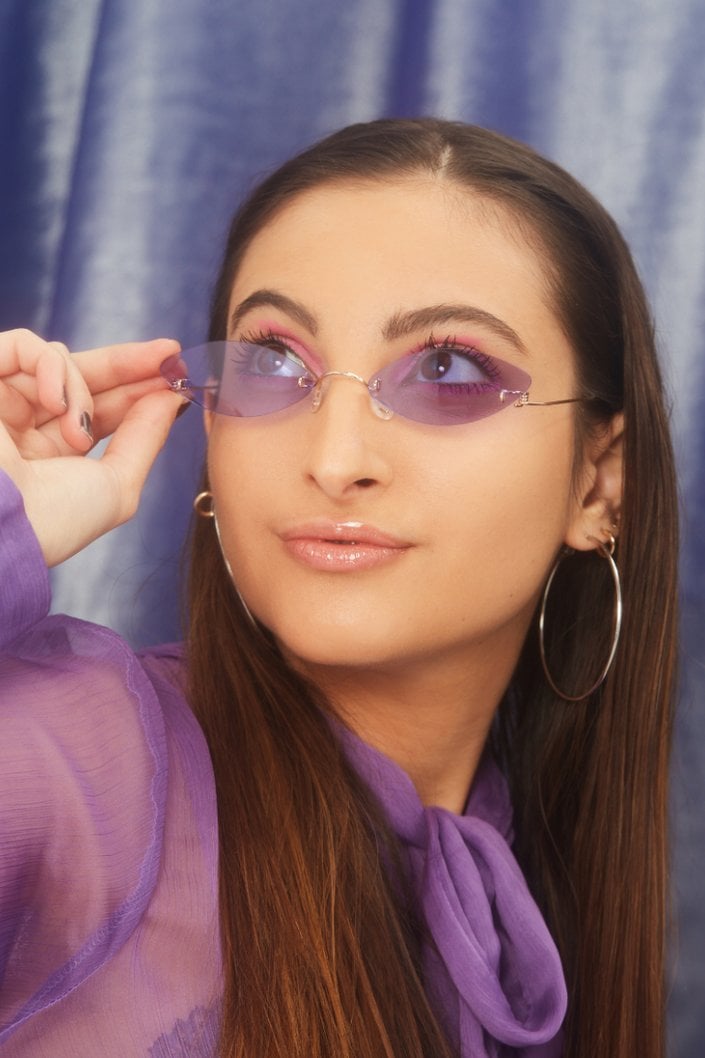 Final Thoughts
Did I become a villain during this lip gloss experiment? No, but if you asked my boyfriend who I worked from home with during this time, he might have said yes (ha!). Really though, this gloss didn't feel like it was a burden to maintain or upkeep, which I feel like is the case with other lip glosses. Maybe my theory is not " lip gloss = teen villain" after all, maybe it's "high maintenance makeup = teen villain."
The Juicy Tubes were anything but high maintenance makeup in my book, and for that, maybe I finally have the guts to incorporate them into my routine on a regular basis. Or at least, wear them while I rewatch some of those teen movies.
Read more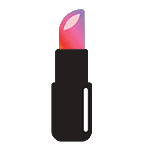 Back to top