How to Do a Lash Tint at Home, According to an Esthetician
January 27, 2022
Everyone knows how much
a swipe of mascara
can transform your look, especially if your lashes are naturally sparse or on the pale side. But when you wear
mascara
, you run the risk of experiencing flakes or smudges under your eyes,
difficulty with removal
and it's an extra step within your already involved beauty routine. That's where a lash tint comes in. It can help you wake up with fuller, darker lashes without having to apply (or remove) a single coat of product, and it's shockingly easy to do at home. To find out how, we spoke to Darya Rzaca, an esthetician and co-founder of
Atelier Beauté
in Brooklyn, New York.
Before You Begin Your DIY Lash Tint…
Rzaca recommends using henna to tint your lashes, but before you apply, it's important to do a patch test. "Perform a patch test every time you try a new henna or go to a new salon to get a henna service done," she says. To do the patch test, mix the henna according to package instructions and apply a small amount to an easily hidden area of skin, such as the inside of your arm. Wait 10 minutes before washing it off to ensure you don't have an allergic reaction. If any burning occurs, rinse the product off immediately.
What You'll Need
Micellar water or cleanser

Cotton pads

A thick cream

Henna

A clean spoolie

A helpful friend (optional)
How to Tint Your Lashes at Home
STEP 3:

Cut a cotton pad in half, then soak each half in water before placing them underneath your eyes, similar to the eye patches you might use to reduce dark circles or puffiness.

STEP 4:

To protect your lids from staining, Rzaca suggests using a Q-tip to apply a thick, greasy cream, such as the CeraVe Healing Ointment, along the upper and lower lids.
STEP 5:

It's time to tint! "You can do it in two ways: by yourself, with your eyes open, as if you were painting your eyelashes from the roots to the tips," says Rzaca. "Or ask someone for help applying the tint to your lashes while your eyes are closed. We recommend asking someone to do it for you. Try to relax your eyes while the tint is being applied and not squeeze them." Squeezing your eyes shut can cause the tint to run into your eyes. Leave the tint on for seven to ten minutes, depending on how intense you want the color, then, with your eyes still closed, wash off with warm water. If any burning occurs, wash the product off right away.
How Long Does a Lash Tint Last?
Now that your lashes are tinted, you can expect the darker hue to last for up to four weeks. "After this time, the dye is gently rinsed out and the treatment has to be repeated," says Rzaca. To make the henna last as long as possible, try to avoid rubbing the area with eye makeup remover or cleanser. Other than that, you can continue to curl your lashes as usual or apply a lengthening mascara to enhance the effect.
Read more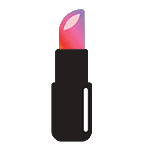 Back to top