Nails With Abstract Faces on Them Are Apparently a Thing, So Here's Some Inspo
May 26, 2020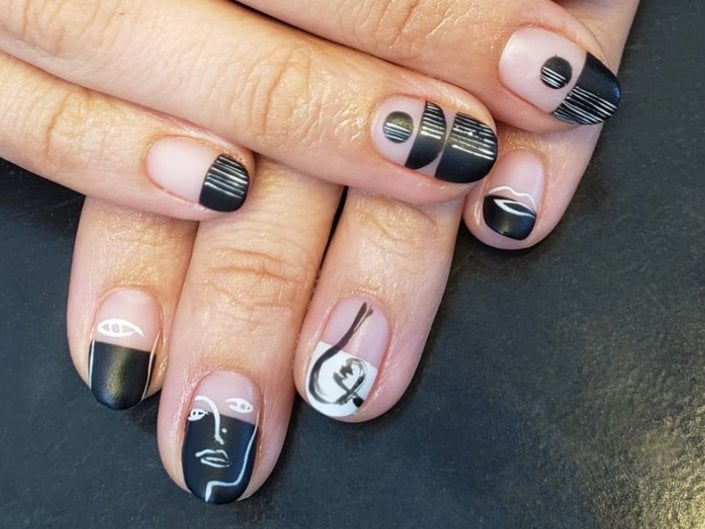 Our childhood hearts swooned when tie-dye nails hit the scene, our inner cool-girl developed a crush on the holographic mani, and we've even boarded the stay-at-home coronavirus-inspired nail art train. We thought we had seen, tried and become obsessed with every nail trend out there. Welp, we were wrong — very wrong. Possibly the most never-expected yet wildly popular nail-art trend that's currently on every hand and at the top every beauty lover's Instagram feed is nails with abstract faces on them. Nails with squiggly, avante-garde faces on them are, in fact, a very cool thing right now. So, without further ado, here's all the inspo you need for DIY-ing your own.
The Blue Man Group
Crisp, white nails for summer are a classic. Add some blue faces and few stars to the mix and you've got a pretty freakin' cool and ultra-stylish mani. Need a bit of inspo for how to get the look at home? Take a cue from Nails by Sheila.
Paint Me Like Picasso
We may not be artists, but

Miss Betty Rose

definitely is. Her coloring-inside-the-lines talent is next level, and these faces honestly look like real people. We'd like to hang this manicure in a museum — please and thanks.
Got My Eye on You
Looking to DIY this look at-home? We suggest mimicking this super-chic manicure by

Lucy Barnett

. You can paint half your nails a solid shade and focus on detailing the others with cute little faces. All you'll need is a nail design brush and some black polish.
Modern Work of Art
Balance your abstract faces with some modern nail art just like Hannah Fischer. She keeps things black and white and plays with graphic lines to add a contemporary edge to the trend. Consider us obsessed.
Blowin' Kisses
Feeling flirty? Grab the red polish and give your face a little pout and a wink just like this manicure by

Allie Benson

. Keep one hand matte and give the other a high-shine topper to give your look some edge.
Read more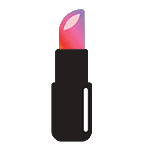 Back to top