Tie-Dye Nail Art Is a Thing
April 24, 2020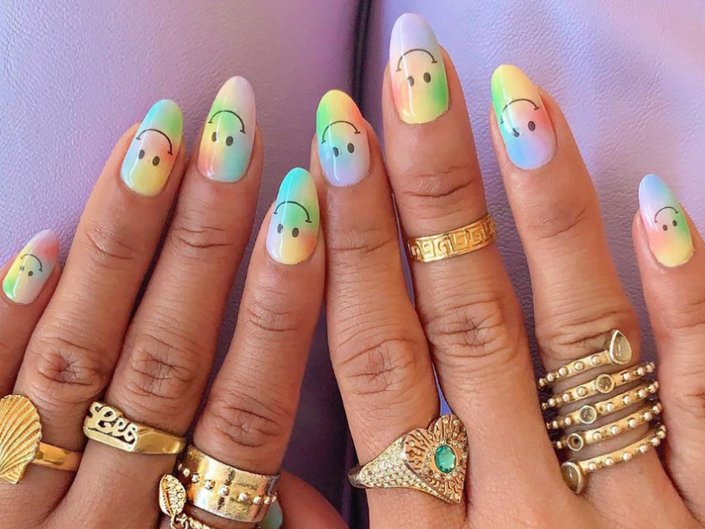 Ever since my summer camp days way back when, I've been tie-dye's number one fan. From DIY splatter paint socks to a bleach-spotted pajama set, I have accumulated quite the tie-dye collection. When I saw that the crafty pattern had made its way into the 2020 manicure scene, 8-year-old me pretty much flipped out. Obviously, I did a deep dive on Instagram for nail art inspo. Keep reading, because I'm rounding up the boldest, brightest and coolest tie-dye nail looks that'll have your manicure looking straight outta sleepaway camp all summer long.
Don't Worry, Be Happy
Give a girl tie-dye nail art and she'll have a feel-good state of mind. Need some proof? Check out this manicure by Rowi Singh. The smiley face designs add an extra element of fun to an already amazing look. We're obsessed and recreating STAT.
It's Trippy
Tie-dye and sparkle? Victoria Houllis doesn't mess around. We're loving this neon spiral tie-dye and the sparkly silver polish combo. Plus, it's a super easy look to DIY. All you need are some bright, fun colors and smiley face nail stickers.
The Perfect Pastel

Tie-dye, but make it subtle. This pastel take on the tie-dye nail trend is perfect if you want to rock a multi-colored mani but still look low-key like

Adorea Hodes

. The colors are great for spring and summer, too.
Opposites Attract
This mesmerizing manicure by Purrfect Nails is a multi-colored marble dream come true. Not into the pink, blue, purple and green combination? Switch things up with your go-to shades.
Spiral Szn
Our motto: go bright and go bold.

Nail It With Jennifer

does just that and serves up some major '70s vibes while she's at it. We can't stop staring at the intricate design. Like, how did she do that?! Factor in the metallic silver base and our love for this look just grows stronger.
Switchin' Things Up
Peace, love and tie-dye, amiright? Here at Makeup.com we love a good accent nail, so you can imagine how much we're drooling over this mani from Blue Monday Nails. She uses different solid colors on every other nail and adds a tie-dye pop to the others.
Read more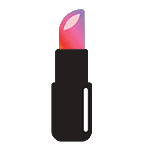 Back to top