Exactly How to DIY a Salon-Like Pedicure at Home
June 15, 2022
We can't think of many more relaxing pastimes than giving ourselves DIY spa treatments. The luxury of going to the salon is nice, but you can save money, indulge in self-care and spend time in the privacy of your own home when you give yourself a DIY pedicure. Plus, there's no need to rush to choose your nail polish shade!
To find out how to achieve a salon-quality pedicure at home, we spoke to Skyy Hadley, a celebrity manicurist and owner of As U Wish Spa in Hoboken, New Jersey.
What Do I Need for a DIY Pedicure?
Before getting started, make sure to gather all the supplies you'll need for your relaxing pedicure. We suggest the following: nail polish remover, cotton pads, soap (and a tub filled with water!), a foot file for calluses, a nail file, cuticle oil, a moisturizer, toe separators, a nail polish of your choosing and a top coat.
Step 1: Remove Old Nail Polish
Completely remove any nail polish that's still on your nails using nail polish remover and a cotton pad. If you don't have any leftover polish, you should still run nail polish remover over your nails to remove any excess oil on the nail bed.
Step 2: Soak Your Feet Like You're at the Spa
For a DIY foot soak, fill your tub with warm water and soap (body wash will do!), and let your feet soak for 15 minutes. Pro tip: While you're in rest and relaxation mode, break out a face mask.
Step 3: Get Rid of Dead Skin
After drying off your feet, use a foot file to remove any dead skin from calloused areas. Pay attention to the balls of your feet, the sides of your feet and your heels. Scrape these areas until they feel smooth, but don't overdo it — you could end up causing irritation.
Step 4: File and Shape Your Nails
Use a nail trimmer to achieve the length and shape you want. We recommend cutting straight across and then going in with a nail file to buff out the corners. According to Hadley, a big mistake people make is cutting their cuticles. "Trimming or cutting cuticles during a mani or pedi is purely cosmetic, and sometimes it doesn't benefit the nail in any way," says Hadley. "The cuticle is a barrier to protect your surrounding skin and protect against infection." Instead, simply push your cuticles back.
Step 5: Apply Cuticle Oil
Apply cuticle oil, like the Essie Apricot Cuticle Oil, to the base of your nail. "Cuticle oil doesn't just keep your feet soft and moisturized, but it also keeps your polish from chipping," says Hadley.
Step 6: Moisturize
Moisturize your feet with an unscented lotion to keep the skin hydrated and smooth. "Scented lotions with synthetic fragrances can cause your nail polish to crack," cautions Hadley. We love the La Roche-Posay Lipikar Daily Repair Body Lotion for this step.
Step 7: Prep Your Toes
Use toe separators (you can buy a 12-pack for cheap online) to make painting your toes easier and avoid making a mess.
Step 8: Apply Your Polish
"Don't forget your base coat because it gives your nail polish something to sink into besides your actual nails," says Hadley. We recommend the JINsoon HyperRepair Nourishing & Strengthening Nail Base Coat. After about two minutes, the base coat should be dry. Then, you're ready to go in with a color.
Apply two to three coats of nail polish, making sure each coat has dried before applying the next. Build thin coats of polish; thick strokes will make the paint look clumpy and take longer to dry. We're loving Essie Mademoiselle, a classic sheer pink.
Step 9: Add a Quick-Drying Top Coat
Finish with a top coat (we like the
Essie Gel Couture Top Coat
) so your nails maintain high shine and luster. Because nail polish takes about 12 hours to fully harden, Hadley recommends sticking your feet in cold water for a few minutes to help your nail polish solidify more quickly.
Read more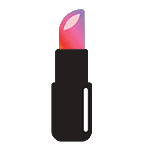 Back to top