7 Concealers That Will Make Your Dark Circles *Disappear*
April 04, 2022
Under-eye concealer is like the undergarment of makeup. At its best, it's undetectable and gives skin a seamless, flawless finish. At its worst, it's cakey and it looks really obvious. The difference between a good and bad concealer ultimately comes down to finding the right fit for you; finding the perfect texture and shade and applying it correctly will determine just how good your concealer looks — and how well it covers those dark circles.
From creams to pens, light-reflecting to full coverage, there are a dizzying amount of formulas to choose from. So, we rounded up our favorite under-eye concealers below, plus a few tips on how to apply them.
First, a Primer on Dark Circles
"
Dark circles
can be caused by a variety of different things," says
Dr. Joshua Zeichner
, an NYC-based dermatologist. For one, chronic inflammation can cause excess pigment. "This can be from things like aggressively removing eye makeup and rubbing your eyes because of allergies," he says. Sun exposure can contribute to darkness, too. Sunlight triggers pigment-producing cells to produce melanin leading to under-eye pigmentation. Age also plays a role. Thinning skin can cause blood vessels just under the skin to become more visible, revealing a blue-ish tint, he says. Then there's just plain genetics. Sometimes dark circles run in families. See your dermatologist to pinpoint the exact reason for your discoloration and for a customized solution. In the meantime, there's makeup.
How to Conceal Dark Circles Like a Pro
Dark circles can be tricky to hide so we asked celebrity makeup artist Jamie Greenberg for her best tricks. Here are her rules for a seamless application.
STEP 1: Consistency Matters
Greenberg's go-to under-eye concealers have a thin, yet creamy formula. They look fresh and healthy on skin, but won't settle into fine lines. Sticks are typically drier than creams and are good for your blemishes, scars and splotches rather than under eyes. But a more moisturizing stick formula could do the trick, too.
STEP 2: Use an Eye Cream
If you've ever layered concealer over eye cream only to see it start pilling immediately, here's why: "Eye creams should be made up of the same base as your concealer — oil or water — otherwise the two can clash," says Greenberg. Check the ingredient list of both products to make sure they're compatible (a form of water or oil will be one of the first few ingredients on the list). When layering under concealer, Greenberg likes eye creams that feel lightweight and airy on skin. "Really work it into your eye area and wait a few minutes before applying concealer," she says.
STEP 3: Try a Color Corrector
For really dark circles, layer a color corrector underneath your concealer, says Greenberg. Peach correctors help neutralize darkness and the blue-ish tint under eyes. If you have dark skin, go for more of an orange-red hue. Try NYX Professional Makeup Color Correcting Palette for a mix of shades.
STEP 4: Nail the Right Shade
The ideal color is one shade lighter than the rest of your face, says Greenberg. That will lighten and brighten without looking like you've swiped highlighter under your eyes. "The number one mistake most women make with concealer is going too light, which actually ages you more," she says. Pros often mix multiple shades to find the right fit. If you can't find the right shade for your skin tone, try blending two together, says Greenberg.
STEP 5: Use Your Fingers
Save the tiny brushes for small details like blemishes. Greenberg likes to dab on under-eye concealer with her ring finger to avoid any pigment-inducing rubbing and tugging. "The heat from your fingertip helps the product meld into your skin, which makes it look more natural," she says. When using a concealer with a pen-like applicator or wand, dab it under your eyes, and then tap it in with your fingertip.
STEP 6: Set It
Yes, dusting translucent powder under your eyes is an extra step, but it really does help set the product and make it last much longer, she says. We recommend the Dermablend Loose Setting Powder.
Ahead, check out our favorite concealers that can help you kiss dark circles goodbye.
Best for a Long Lasting Look
1 / 7
Best for a Long Lasting Look
Dermablend Cover Care Full Coverage Concealer
This full-coverage concealer is perfect for hiding dark circles for up to 24 hours and provides a soft matte finish you'll love. It's completely non-comedogenic making it suitable for all skin types, including oily and acne-prone.
Best for Waterproof Wear
2 / 7
Best for Waterproof Wear
Maybelline New York Super Stay Under Eye Concealer
There's a reason this concealer is called "super stay." It really does not budge after application. The formula is waterproof, easy to apply with its paddle applicator and is smudge-resistant, ensuring dark circle coverage for hours on end.
Best Anti-Aging Formula
3 / 7
Best for Skincare Benefits
4 / 7
Best for Skincare Benefits
L'Oréal Paris True Match Eye Cream in a Concealer
For an eye-cream-meets makeup hybrid, try this multitasking formula. It contains 0.5% pure hyaluronic acid to help minimize the appearance of fine lines and wrinkles, and has buildable coverage to help conceal discoloration. It comes in fourteen shades and is a game-changer for dark circles.
Best Multi-Purpose Concealer
5 / 7
Best Multi-Purpose Concealer
Lancôme Teint Idole Ultra Wear All Over Concealer
Although you can wear this formula all over the face, we highly recommend it for the under-eye area thanks to its lightweight, full-coverage and blendable finish. It has an up to 24-hour wear without creasing or caking, and has a thin doe-foot applicator for precise application.
Best for a Full Coverage, Lightweight Finish
6 / 7
Best for a Full Coverage, Lightweight Finish
Stay Woke is one of our favorite full-coverage options if you need color correction and brightening benefits. This formula comes in a wide variety of shades to give your under-eye area the coverage it needs and deserves.
Best for Reducing the Appearance of Fine Lines
7 / 7
Best for Reducing the Appearance of Fine Lines
Charlotte Tilbury Magic Away Concealer
Lighten and brighten dark circles with this full-coverage concealer from Charlotte Tilbury. It helps reduce the appearance of fine lines, wrinkles and discoloration.It also has a soft, cushion applicator designed to roll over the under-eye area with ease.
Read more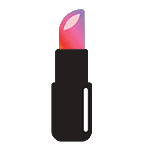 Back to top