How 6 Makeup Artists Do Their Makeup in Only 5 Minutes
December 08, 2022
On days where you just can't be bothered to spend 10 minutes blending out a smoky eye (or days where if you don't get out the door ASAP, you will be very, very late) it's essential to have a reliable five-minute makeup routine you love. Five minutes is just enough time to draw attention to your favorite features, whether you want to emphasize your eyes with mascara, add a subtle glow to your cheeks with blush or make your look pop with a bold lip color. Below, we spoke to six professional makeup artists to find out their go-to makeup looks that take five minutes or less, and the products they use to achieve them.
Look 1: Glowy Skin and Glossy Lips
"As much as I love makeup, there are some days I want my makeup to look like I gave it effort, without actually having to give it much thought or time," says NYX Professional Makeup Pro Artist Rebecca Martinez. "I'll get into the application, and by the time I'm done with my foundation and/or concealer, I'm at the point where I'm thinking 'Realistically, what can I accomplish in about five minutes and be happy with it?' So, I make my focus areas skin, brows and lips."
To achieve a glowy, hydrated look, Martinez preps her skin with the NYX Professional Makeup Plump Finish Setting Spray. "I love using the Plump Finish Setting Spray to give my skin that naturally hydrated and refreshed look all day, without looking oily (trust me, your girl has an oily skin type!)," she says. Next up is brows, which she defines using the NYX Professional Makeup Lift & Snatch! Brow Tint Pen. She also loves this pen for creating "a soft wing liner and some really cute faux freckles!"
Lastly, Martinez always has to have a lip product on-hand. "The clear Butter Gloss shade 'Sugar Glass' is a staple for me, whether I'm wearing it solo or rocking it on top of my favorite matte lippie," she says. "I love the shine, but I think my favorite thing about this formula is how it feels on the lips. I'm not a huge fan of sticky glosses so the buttery feel of this gloss is right in my comfort zone." For an everyday neutral lip, Martinez pairs her gloss with the NYX Professional Makeup Slim Lip Pencil in Mauve.
Look 2: Full Brows and Rosy Cheeks
"I am always in a rush, so pretty much every day consists of a five-minute makeup look," says makeup artist Cat Mignano. "First is to for sure tame the brows; mine are thick and unruly so I typically reach for something with a super strong hold." One of her faves is the Maybelline New York Express Brow Fast Sculpt.
Mignano then adds a pop of color to her cheeks with the Maybelline New York Cheek Heat Gel-Cream Blush in Rose Flush, which she says is "beautiful on bare skin." She polishes off the look with a lip treatment or a clear gloss, like the Maybelline New York Lip Lifter Gloss in Pearl.
Look 3: Bold Lips and Couture Lashes
YSL Beauty international makeup artist J.Brandon Correa recommends paring down your routine to four main components: skincare, complexion, eyes and lips. "When you have these four areas balanced, you will be able to leave the house feeling fresh and ready to take on the day," he says.
He begins his five-minute face with one pump of the YSL Beauty Or Rouge Anti-Aging Face Oil for a boost of glow and hydration. "I then use Touche Eclat All Over Brightening Pen for gentle color correction and brightening under the eye and on the high planes of the face (cheeks, bridge of nose and cupid's bow) and blend with fingers. Next is Lash Clash Extreme Volume Mascara for audacious couture lashes that will deliver high impact to the look."
Once the eyes and skin are done, Correa reaches for either the YSL Beauty Rouge Volupté Shine Lipstick Balm for a soft lip, or The Bold High Pigment Lipstick in #6 Reignited Amber for something bolder. "Each step should take about a minute to complete, so even in the tightest of time frames, you can accomplish effortless beauty in a pinch."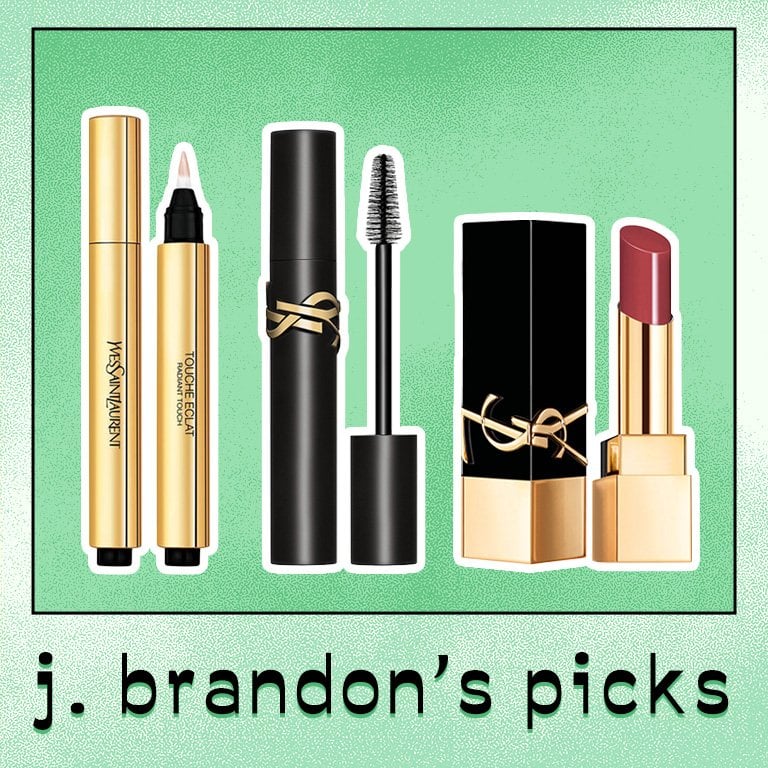 Look 4: Radiant Bronzed Skin
Carolina Gonzalez, a celebrity makeup artist who is part of the Giorgio Armani Beauty Collective, focuses on multipurpose makeup products for a look that's easy to create, yet impactful. She starts with skincare prep, cleansing with the 111Skin Vitamin C Brightening Cleanser and moisturizing with the 111Skin Celestial Black Diamond Cream.
Once her skin is clean and hydrated, she dabs the Giorgio Armani Beauty Luminous Silk Concealer lightly underneath her eyes, around the folds of her nose and on the corners of her mouth. She finishes the face with a dusting of the Giorgio Armani Beauty Luminous Silk Glow Setting Powder in 7, "applied with a fluffy powder brush for a buffed out bronze effect" and the Giorgio Armani Beauty Lip Power in 103 on her lips and cheekbones.
For the eyes, Gonzales opens up her eyes with a coat of the Giorgio Armani Beauty Eyes to Kill Wet Mascara on her top lashes only.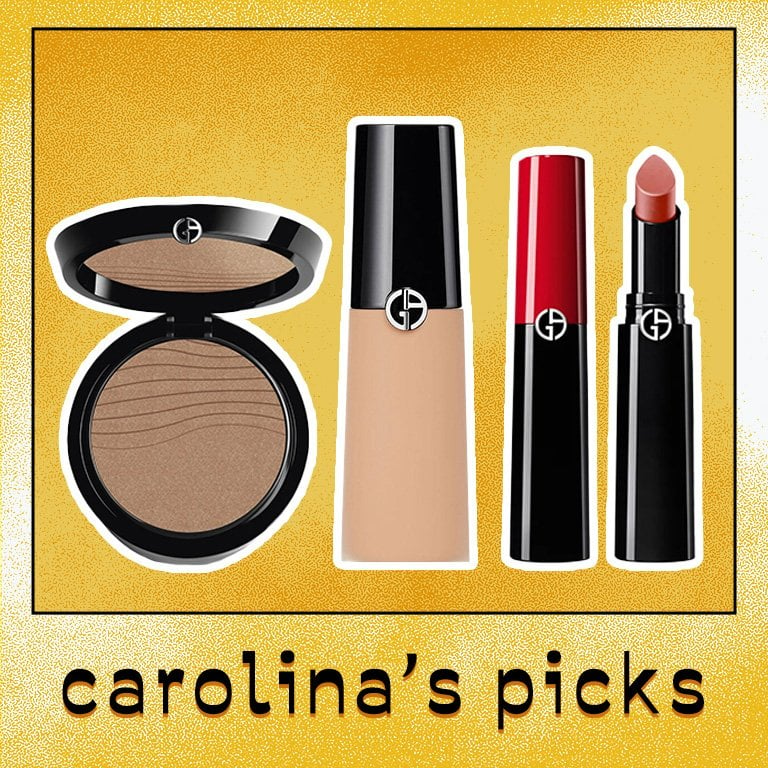 Look 5: Glossy Lips and Cheeks
Katie Mellinger, a fashion and celebrity makeup artist, always starts her five-minute makeup routine by evening out her skin with a sheer foundation or BB cream. "My favorite is Iris & Romeo's Best Skin Days," she says. "It gives me just enough coverage, and I legit slap it on and rub it in with my fingers." For extra coverage, she sometimes adds the LYS Beauty Triple Fix Full Coverage Brightening Concealer.
Mellinger then applies the Lime Crime Wet Cherry Lip Gloss in Better Cherry to her lips and cheeks. "Because it's a gloss, it gives my cheeks a nice highlight. Any hot spots I want to take down I can set with a setting powder," she says. One of her go-to setting powders is the KohGenDo Maifanshi Face Powder. The final touches? Black mascara (lately she's been loving the Tower28 MakeWaves Lengthening + Volumizing Mascara) and the Kosas Air Brow brow gel.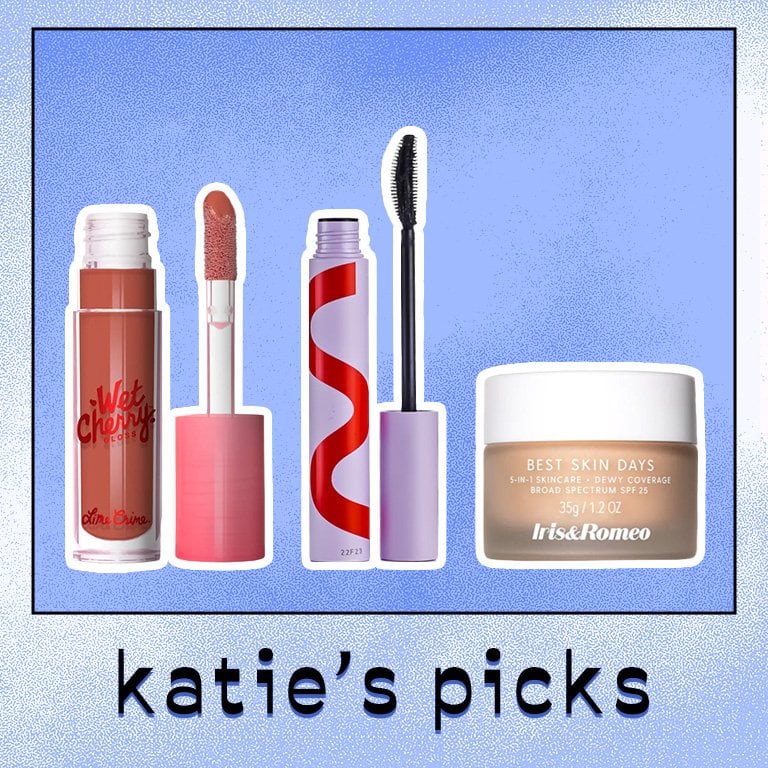 Look 6: Monochromatic Rosiness
Makeup artist Sara Talias is all about multi-use products — starting with the Suntegrity Impossible Skin Broad Spectrum Spectrum SPF 30, which evens out her skin and provides a layer of sun protection. She then swipes the Merit Flush Balm Cream Blush in Beverly Hills on her cheeks, eyelids and lips. "This gorgeous peachy bronze color adds just enough color, while still looking natural," explains Talias. Before she heads out the door, she curls her lashes and applies two coats of the Thrive Causemetics Liquid Lash Extensions Mascara.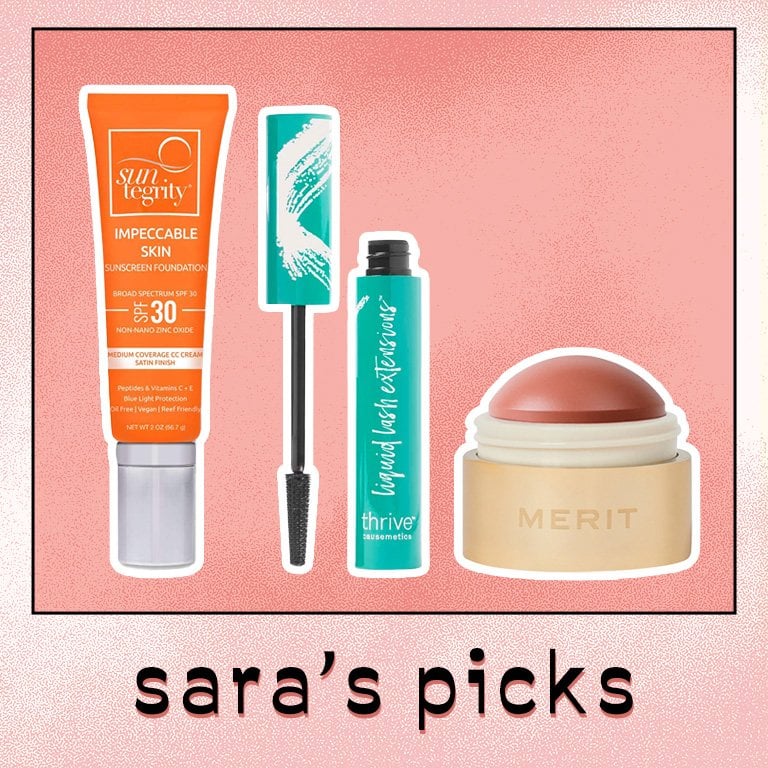 Design: Juliana Campisi
Read more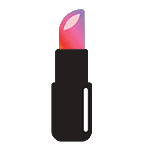 Back to top