5-Minute Makeup Looks to Try Next Time You're Tight on Time
January 26, 2018
Ah, the 5-minute makeup look. A time honored makeup hack that we come back to time and time again. For us normal folk, taking an hour to carve out a cut crease or perfectly contour our faces is unrealistic at best — and at worst, it's the quickest way to drive ourselves crazy. The 5-minute makeup look solves that. It's quick, easy and stops you from looking like something from the "Walking Dead."
Peep our fave tutorials, ahead:
Beauty guru Roxette Arisa proves that 5 minutes is all you need to look bomb AF. Note that she places most of her focus on her brows and concealer — two of the biggest focal points of your face. She skips things that take up time like winged eyeliner (the ultimate timesuck) and eyeshadow in favor of a light sweep of bronzer and, of course, a killer highlight.
Beauty babe and entrepreneur Christen Dominique reminds us that you don't need expensive products to achieve a fresh faced look in 5 minutes or less. She achieves a glowy beat using everything from the Gigi Hadid x Maybelline Tinted Primer to the East Coast glam lipstick from the same collection. Her key to saving time? Sticking with the products you know and love. An hour before you have to be at work isn't necessarily the best time to try that new liner or foundation color.
Anything with "lazy" in the title is my type of tutorial. YouTuber Kryssartt slays the 5-minute makeup tutorial ahead, and the results are anything but lazy. Her focus is on skin and brows, opting for glowy skin and natural lashes for a final look that will have you convinced that she's not of this world. Krysartt keeps the colors neutral, opting for lip colors like NYX Professional Makeup Soft Matte Lip Cream in Abu Dhabi to finish off her natural look.
This makeup look by Marie Jay takes a your-skin-but-better approach. Definitely a no-makeup, makeup look, she only uses four products to achieve a flawless finish that we'd take over a full face any day.
Read more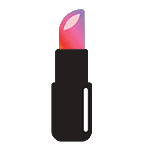 Back to top