How to Use Highlighter to Conceal Dark Circles
August 19, 2019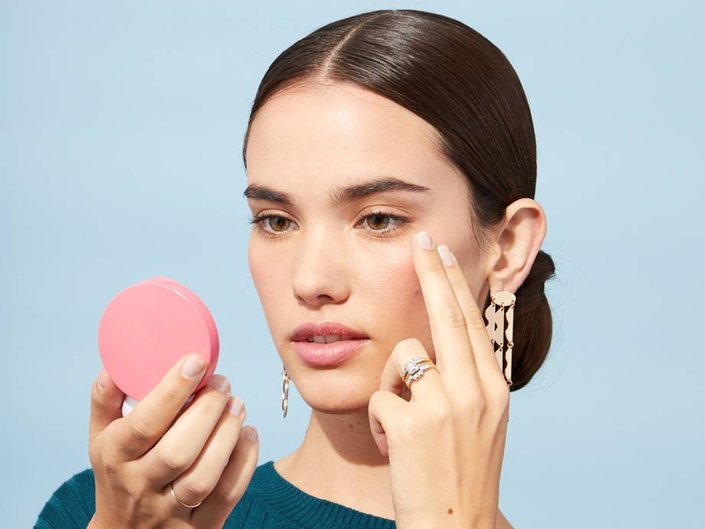 Whether it's lack of sleep,
hyperpigmentation
or even genetics, dark circles can make achieving glowing, fresh-faced makeup seem nearly impossible. If you've tried every
brightening concealer
and
red lipstick
under the sun and are still not seeing the results you desire, we learned about a makeup trick that can help target those dark pockets underneath your eyes. To fake that "I just had eight hours of sleep and am fully rested" look, try using a
highlighter
. That's right. The product that you normally use to make your cheekbones glow brighter than the sun could be the key to brighter under eyes. To learn more about this illuminating trick, we tapped, Kelli J. Bartlett, Artistic Director of Glamsquad. Ahead, she explains how to use highlighter to conceal dark circles.
How Can Highlighter Conceal Dark Circles?
  Most people use highlighter at the highpoints of their faces because it gives off a brightening effect, but the illumination that we get from our highlighters also makes it a good product to deal with dark under-eye circles. "Highlighters are used to add light or brightness to the face, and by using them under the eye, it can help to illuminate dark or sunken bags," says Bartlett. And while concealer is usually used to cover up what we don't want to see, she further explains that using a highlighter can help color correct and even bounce light off of those dark blue and purple-ish areas. You can also use this trick on the other parts of your face where you would normally conceal. According to Bartlett, this trick is even effective when trying to cover acne scars. 
How Do I Apply Highlighter Under My Eyes? 
When applying highlight underneath your eyes, you'll want to avoid using very glittery or shimmering highlighters, so that you can create a natural lit-from-within illumination. Bartlett says, "Instead of using a glitter highlighter, use one that has a yellow, peach or lavender undertone." To achieve a seamless brightening effect, start at the top of your cheekbones and in one stroke bring the product underneath your eyes to cover the dark areas. 
What Type of Highlighter Should I Apply Under My Eyes?
For this trick, you'll want to use a highlighter that works well for your skin texture. If you're someone who has oily skin, opt for a powder highlighter that isn't too glittery. We recommend the
NYX Professional Makeup Duo Chromatic Illuminating Powder
. The powder's illuminating finish will help cover those dark circles and offer a fresh-faced look. If your skin falls on the dry side of the spectrum, Barlett suggests using a liquid or cream highlight to help hydrate the skin. One of our personal favorites is the
Charlotte Tilbury Hollywood Flawless Filter
because it comes in various shades and gives a soft-focus illumination that will naturally brighten your complexion.
Read More: 
How to Apply Eyeliner Flawlessly, According to Pro Makeup Artists
Editors Share the One Beauty Product They Can't Live Without on Vacay
Your Ultimate Guide to Every Self-tanning Product on the Market
Read more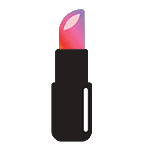 Back to top