How to Make an All-Cream-Based Makeup Look Last
October 13, 2022
Cream makeup products are all the rage right now. Surely you've come across the trend on social media, right? Countless makeup artists and beauty aficionados have fallen in love with the silky texture of cream blush, bronzer, foundation, et al. — and us, too. Not only do cream makeup products blend so seamlessly into the skin, but they're usually much more buildable and help you nail that dewy makeup look that just can't be achieved as easily with powder formulas.

With all product formulations come some challenges, though. One potential issue with cream makeup is that you may feel like you need touch-ups by mid-day, especially if you have oily skin that needs some extra finessing to lock in your glam. The good news: It's entirely possible to extend the wear of cream makeup.
To make sure your cream makeup lasts all day, you should commit to a few extra steps in your routine. We're breaking those down ahead with insight from celebrity makeup artist Allison Kaye.
How to Lock in Your Cream Makeup Look
Step 1: Prime
First up: Primer. "For cream-based makeup looks, starting with a great primer is important," says Kaye. "It creates an extra layer between your skin and makeup that helps prevent cream makeup products from sliding off your skin during the day."
Step 2: Layer (Carefully)
When it's time to apply your makeup, the pro suggests "allowing your cream product to set into your skin before layering on the next product," says Kaye. In other words: Take your time. She recommends a whole three minutes, if possible, between steps.
Another tip is to "push the product into the skin using a sponge or dense brush" rather than a swiping motion, as that will just move the product around," says Kaye. "Place the product where you want it, and then push, don't swipe!"
Step 3: Set With Powder
When your makeup look is complete, "set your entire face with your favorite setting powder," Kaye advises. Be sure you're using a translucent formula so as to not "change the pigment of the cream products used." One of our favorites is the NYX Professional Makeup Studio Finishing Powder.
Step 4: Set With Spray
"After setting your cream products with a bit of powder, I recommend finishing off your look with a setting spray," she continues. "Setting spray will create a barrier on your skin to prevent transfer, color shifting, fading and creasing." Our all-time fave? The Urban Decay All-Nighter Setting Spray.
Our Favorite Cream Makeup Products
We love this product because it's a two-in-one formula with a contour stick for sculpting on one end and a highlighter for brightening on the other. Plus, the stick packaging makes it convenient for traveling or for throwing in your gym makeup bag.
This unique foundation balm delivers light to medium coverage and imparts your skin with visible radiance. One of the standout benefits of this formula is that it's infused with firming serum to reduce the appearance of wrinkles and fine lines.
While this product's *technically* a blush, the brand notes that it can also be used on the eyes for a monochrome look, which means you get a lot of bang for your buck. It's lightweight, layerable and practically melts into the skin on impact.
No creamy, dewy makeup look is complete without a good lippie, one of our favorites of which is the Maybelline New York Balmy Lip Blush Green Edition. It's made with 93 percent natural ingredients as well as 95 percent recycled plastic and infuses your lips with hydration and juicy pigment.
Read more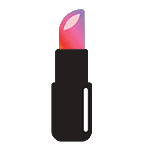 Back to top