WCW: Meet Sarah Potempa, Celebrity Hairstylist and Founder of the Beachwaver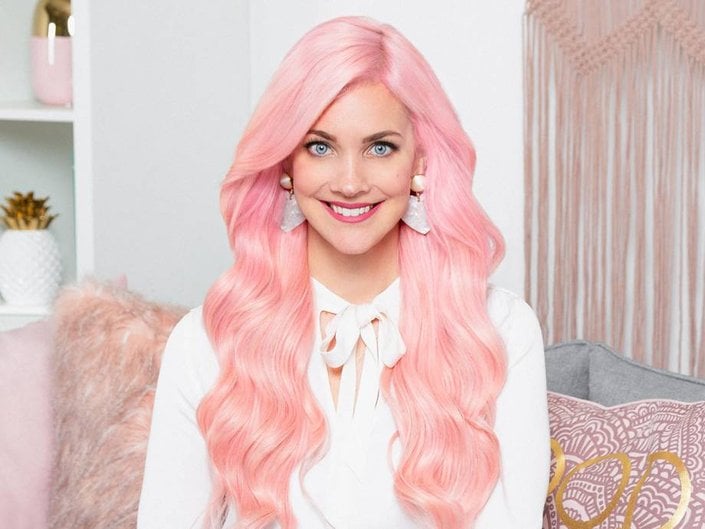 Sarah Potempa always knew she wanted to be a hairstylist. What she didn't know was that she was destined to become a hairstylist, plus the inventor of a global beauty brand, The Beachwaver Co. The best inventions always come from the desire to solve a problem, and that's exactly how the company came to be. Potempa saw room to improve the way the average person curls their hair (because let's face it, it can be really hard) and before long, with the help of her two sisters and co-founders, Erin Potempa Wall and Emily Potempa, launched one of the most well-known curling wand companies in the beauty space. 
Ahead, we chatted with Potempa — who, by the way, can rock cotton candy pink hair like no other and is just as sweet in person as she seems — to learn more about where she started her career, what it's like working alongside her siblings and what her personal hair-care routine is like (because how could we not ask how she gets those iconic waves?). 
Can you tell us a little bit about your career pre-Beachwaver?
I always knew I wanted to be a hairstylist. Growing up, I was the go-to braider before sports games, and I was just fascinated by the art of styling hair. In high school, I even worked at a local salon as a shampoo girl. I went to college at New York University and have a degree in business and creativity. After college, I trained under iconic hair stylists like Bob Recine and Danilo, working on editorial photoshoots for magazines like W and Italian Vogue. I've been represented at The Wall Group for more than 15 years and developed my career as a celebrity hairstylist. I work with musicians and actresses, including Lea Michele, Camila Cabello, Reese Witherspoon and Busy Philipps. 
What inspired you to invent the Beachwaver?
I often chatted with beauty editors on the phone and explained how to get the perfect, beachy waves. At the time, you had to use a wand to get the perfect curl — you had to wear a glove so you didn't burn yourself, you had to hold the curling iron upside down, and you had to wrap your hair backwards. For someone who isn't a hairstylist, it was incredibly difficult to understand. After one interview, I was in my New York apartment and thought, "What if I invented a curling iron that you could hold upright and it would rotate in the correct direction for you?" I immediately sketched out the idea for the Beachwaver. The rest is history!
What's your favorite part about working with your two sisters?
Starting a company with my sisters, where we've taken a simple sketch I had and turned it into a global beauty brand is not only exciting, but something we're extremely proud of as a family. The loyalty, hard work and dedication my sisters give every day is phenomenal. We are building a sustainable and innovative brand together. 
What advice do you have for aspiring female entrepreneurs?
My life motto is, "Leap and the net will appear." I've believed this since the moment we started The Beachwaver Co. In order to be a successful entrepreneur, you have to believe in yourself and you have to have faith. You can't be afraid to take risks, and you have to keep a positive attitude. 
Earlier this year, I was on a beauty boss panel with other female founders, and fashion designer Cynthia Rowley modified my motto to, "Leap and the network will appear." I'm incredibly proud of the hard work of our team — our community that we've built from the ground up believes in our mission and our goals. The journey has been challenging, but it is even more rewarding!
What's your current hair routine? Any products you love?
I recently went back to blonde with Wella Bondor, so I'm especially loving the Beachwaver BRB Blonde Purple Shampoo and Conditioner. I use it about once a week to keep my blonde fresh and bright. 
On days I don't use BRB, I use Good Vibes Moisturizing Shampoo and Conditioner. I love it because it has our active ingredient called HiX, which helps to strengthen hair from the inside out. It also has an incredible aroma experience, Bondi Beach Day, which has a delicate blend of Caribbean coconut and Mexican vanilla orchids. One of the coolest things about formulating our products is that we created the actual fragrance as well, so that you can continue the aroma experience throughout your whole day.
In the summer humidity, I also like to use 100% organic coconut oil (you can buy it at a local health food store). Just put it into the palm of your hands, emulsify it and distribute to the ends of your hair to close the cuticle and prevent frizz.
My favorite styling product is Braid Balm. My favorite Beachwaver is the Pro 1.25, which gives me the perfect, relaxed wave that lasts. When I'm Beachwaving my hair, I always use Great Barrier Heat Protectant Hairspray, which has a flexible polymer. The aroma experience is Polynesian Pink Sugar, and it smells incredible!
Can you tell us about the most memorable moment in your career?
There have been so many amazing moments in my career! One incredible experience was when the Beachwaver was the official hair tool of the Victoria's Secret Fashion Show. We styled so many gorgeous models backstage with the iconic, voluminous beachy waves.
With celebrity clients, there are so many unique and special moments, like styling Lea Michele for her wedding day and working with Camila Cabello while she was on tour with Taylor Swift.
I'm also super proud that the Beachwaver has won 42 beauty awards. It's been wild watching my small idea seven years ago become a favorite in the industry. Also, after six years of working toward the utility patent, one of the most difficult to get in the U.S., we officially became American Inventors in 2016.
What's your biggest hair-care tip of all time?
My biggest hair-care tip of all time is simple: Shampoo the roots and condition the ends.
Read More:
Brandon Shin, Lead Hairstylist at Brush NYC, Shares His Biggest Hair Tip of All Time
The Best Hairstyles for Your Beach and Pool Days This Summer
How to Master Instant Waves, According to a L'Oréal Paris Celebrity Hairstylist
Read more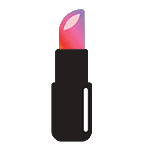 Back to top