Protect Your Hair From Chlorine This Summer With These Genius Tips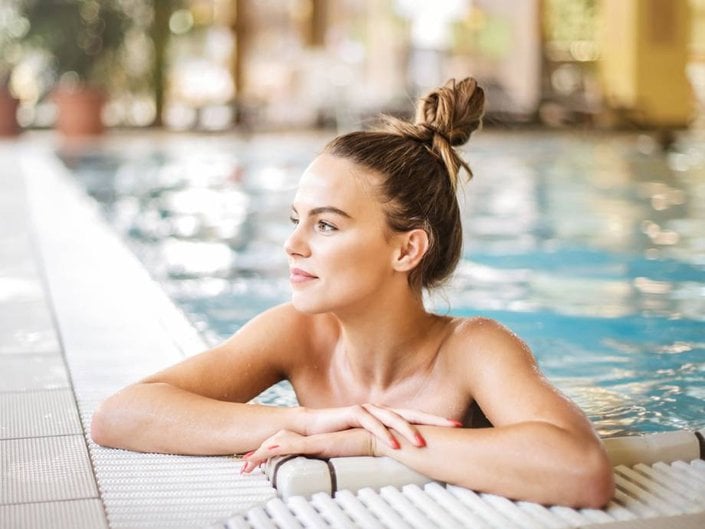 Before you pack a bag to head to the beach, let's all agree on one thing: swimming isn't glamorous. It's not like the movies or magazines and chances are you will end up with your wet hair plastered to your forehead. But besides the obvious fact that you're not going to be looking like your best self while swimming, there's no reason to fear a dip in the pool — even if you've had your hair professionally colored. There are ways you can prep your hair before and after going in the pool to keep it looking healthy. Ahead, Marilisa Sears, Artistic Director at Marc Anthony True Professional, shares her tips for protecting color-treated hair from chlorine to keep it looking its best.
Take a Pre-Pool Shower
"Always wet your hair before going into the water (salt or chlorine)," explains Sears. "If possible, we suggest also adding a bit of a leave-in conditioner to your hair. By wetting the hair first either with a leave-in or water, the cuticle will absorb the water or leave-in conditioner first, so that less of the salt or chlorine can get inside." Sears recommends Marc Anthony True Professional 100% Extra Virgin Coconut Oil & Shea Butter Leave-In Conditioner. Spray it on from the roots through your ends and then comb through it before hopping in the pool.
...And Then Wet It Some More
"As soon as you are done swimming, rinse your hair," Sears advises. "This will remove some of the chemicals. If you're nowhere near a shower, apply leave-in conditioner in your hair for hydration and nutrients. If you are staying at the beach or pool, a travel-size deep treatment like Strengthening Grow Long Intense Hydration Conditioner Treatment is a great way to add extreme conditioning until you get home, and then you can rinse it before washing out your hair. Some other on-the-go leave-in conditioner options include the Matrix Biolage ColorLast Deep Treatment Pack Hair Mask for Color Treated Hair and the Palmer's Deep Conditioning Protein Pack.
Start Perfecting that Braided Hairstyle...Now
"Flowing hair will pick up salt and chlorine — the more compact your hair is tied up, the better. Put your hair in a tight knot or braids — right before you also wet your hair and use a leave-in." Before heading to the pool, find a hair tutorial on YouTube to recreate at home.
Choose a Quality Shampoo and Conditioner
"Shampoos and conditioners have come a long way in the last few years and are now formulated to be gentler than ever," says Sears. "Many chemicals such as sulfates, parabens, etc, have been removed, so a good quality shampoo and conditioner won't damage or dry out your hair." Consider choosing a color care shampoo and conditioner, like Biolage R.A.W. Color Care Shampoo and Conditioner or Kérastase Bain Chromatique Sulfate Free Deluxe Shampoo and Fondant Chromatique Conditioner.
Read More:
Synthetic vs. Natural Makeup Brushes — What's the Difference?
Read more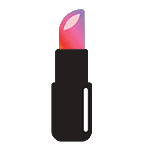 Back to top