I Swear By These 3 Edge Control Products for My Natural Hair — Here's Why
When it comes to edge control, I consider myself something of a connoisseur. My edges are fussy and don't lay down without a stiff brush, a scarf and a prayer, which makes me extra picky about what I choose to use on my fine, frizzy, 4A edges. My criteria is this: It must have all-day hold, can't make my edges too stiff and, above all, doesn't cause an excessive amount of flaking or create a white cast. The ideal edge control product also has to be flexible enough for me to create all the swoops and swirls my heart desires and layer well with my gel. This narrows down my options considerably and has left me with three edge control products I absolutely swear by.
Keep reading for the edge control products I can't live without. 1 / 3 2 / 3 3 / 3
Read more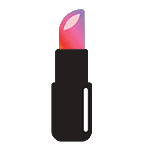 Back to top