The Cub Cut is 2023's Answer to the Wolf Cut
May 05, 2023
If 2022 was all about the wolf cut, then we're predicting that 2023 will be the year of the cub. A shorter take on the wolf cut, the cub cut (get it?!) is the haircut trend you'll be seeing all over your Instagram feed this summer. To get the scoop on this adorably edgy bob, we turned to celebrity hairstylist and Matrix brand ambassador Castillo.
What Is the Cub Cut?
As mentioned above, the cub cut is the shorter version of the wolf cut, which was arguably one of the trendiest haircuts of 2022. In case you need a refresher, the wolf cut is a modern take on a mullet or shag haircut consisting of textured, piecey layers. Bangs are often a key feature of this cut.
The cub cut, meanwhile, resembles a bob or lob (long bob) in length and shape. "It's a lot more controlled and subtle with its layers [than the wolf cut]," says Castillo. "Most of the cutting is done around the face. The length of this haircut sits on or above the shoulder and usually has a layered bang."
If you've been thinking about going short but are into an edgier look than a classic sleek bob, the cub cut may be perfect for you. And what better time to try it out than as the temperatures start heating up? "Summer sun is around the corner and the last thing we think about is growing our hair out," notes Castillo. "The shorter the better for summer 2023 and why not start with a stylish new haircut that's short, breathable and moves great in the wind?"
Plus, it's a
versatile style
that looks great on a variety of hair types, from straight and wavy to loose curls. If you have curly hair, it's a great way to highlight the stunning natural texture of your hair. Prep your curls for styling with the
Redken All Soft Mega Curls Shampoo
and
Conditioner
.
Read more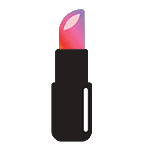 Back to top