The Best Bangs Style for Your Hair Type, According to Pro Hairstylists
February 22, 2023
Let's be real — the decision of whether or not to get bangs is an internal beauty debate most people have had at some point in their lives. The potential excitement of trying out a new look is alluring, and bangs can instantly up the cool factor of any hairstyle. But if you're new to fringe, you may not know where to start with regards to choosing a style of bangs. Don't stress. We tapped Kali Ferrara, senior stylist at The Salon Project by Joel Warren, and Matrix Global Artistic Director Michelle O'Connor to break down which styles of bangs are ideal for different hair types and textures.
Of course, we're all for you going for whatever style your heart desires regardless of your hair type or texture, but consider this guide a jumping off point. Ferrara and O'Connor's recommendations are based on which types of bangs would be the easiest to style based on how your hair naturally looks when you wake up in the morning.
No matter what type of bangs you choose to try, "always start long and see how it goes," advises Ferrara. "Having bangs is a commitment but also a fun way to change up your style if you don't want to cut all of your hair." Keep scrolling for more of Ferrara and O'Connor's insights.
Straight Hair: Blunt Fringe or Micro Bangs
When it comes to styling bangs, straight hair is pretty low-maintenance, so you can commit to a full bang. "I love a blunt fringe that slightly frames the face," says Ferrara. "It's more appropriate for this texture of hair because the client won't have to do much, so a more severe fringe works." She notes that micro bangs or baby bangs, which are super trendy right now, also suit straight hair for similar reasons.
Wavy Hair: Curtain Bangs or Choppy Bangs
"A fringe with a wavy texture is probably the most laborious bang," explains Ferrara, adding that the in-between straight and curly texture requires some extra daily maintenance. For this reason, she suggests trying curtain bangs if you have wavy hair. "A curtain bang is long enough to be integrated into a natural wavy style when the client wants a more low-maintenance look, but also a great added detail to a blown-out style to soften around the face," she says.
According to O'Connor, a curtain bang cut is actually a great choice for any hair type or texture. "The curtain bang look is probably the most universal out of the three," she says. "It can work well on any hair type and face shape, as your stylist can tailor it to complement your features."
O'Connor also suggests choppy bangs as a stylish, on-trend option for those with wavy hair. "Choppy bangs are going to complement
shag-type haircuts
," she explains. "Very deconstructed, they're great for wavy hair or a straighter, loose curl."
Curly Hair: Wispy or Curly Bangs
Wispy bangs are a great way to frame your face if you have curly hair, styled so that each curl is its own distinct wisp falling onto your forehead. "This look can also be pulled off with a smaller, more coily curl cut [when the hair is] dry to frame the face," says Ferrara. With tightly curled or coily hair, it's a good idea to leave your bangs a little bit longer than you think you should, since your curls will spring up and make your bangs appear shorter.
O'Connor predicts that wispy bangs are going to be a major trend: "Wispy bangs are another style set to be big this year, for those wanting to jump on the bob bandwagon."
Fine Hair: Side Bangs
If your hair has a fine texture, Ferrara recommends a lighter, face-framing bang, like side bangs. Her main advice is to be cautious about using heavy conditioners and styling aids, as well as greasy or rich skincare products, as your fringe may be more susceptible to becoming oily or weighed down. Dry shampoo will become your best friend to give your bangs a boost when they get flat. We love the
Matrix Refresher Dry Shampoo
.
Thick Hair: Layers
"The key to a fringe with thick hair is the layering," notes Ferrara. "For any type of bang, a thick head of hair will need some bulk taken out so the hair lays properly. This can be done with a thinning shear or point cutting."
Read more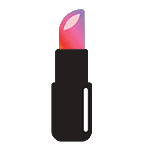 Back to top