3 Tips for Growing Out Curtain Bangs, According to Hairstylists
December 17, 2021
Curtain bangs were one of the hottest hair trends of 2021 and the style shows no signs of losing popularity in 2022. If you're about to take the plunge and try curtain bangs for yourself, you're in luck: the style works every face shape and texture and is relatively easy to style. Still, it's beneficial to get a grip on the process of growing them out for when you inevitably decide to do so. Below, find tips from professional hairstylists on how to gracefully grow out curtain bangs.
How to Grow Out Curtain Bangs
According to Gina Scipioni, professional hairstylist and the director of education for NEUMA, curtain bangs are much easier to grow out than blunt bangs because of their layered, textured nature. Though they are not as annoying to grow out, there are three ways to make the process as seamless as possible.
Tip 1: Embrace the Mess
First, Scipioni recommends embracing a messier, tousled vibe rather than a sleek, polished one when you start to grow out your curtain bangs. This is attainable by either blow drying or working with your natural hair texture. If you'd rather blow dry, use a blow dry cream beforehand, like the Garnier Fructis Smooth Blow Dry Anti-Frizz Cream, to prevent breakage and keep hair smooth. Be sure to angle the dryer outwards when drying your bangs so they lay away from your face and are less likely to fall into your eyes. If you prefer to air dry your hair, try using the Odele Air Dry Styler — it keeps frizz at bay and adds body so it looks like you styled your hair without picking up a single tool.
Tip 2: Schedule a Trim
If your curtain bangs start to feel heavy during the growth process, it may be best to head to the salon for a trim. Though it may sound counterintuitive, celebrity hairstylist Lovette Candice says that shearing off some of that weight allows the hair to grow in more evenly and makes it easier to style.
Tip 3: Grab a Hair Clip
Sometimes the easiest thing to do is to simply pin back your bangs. "Don't fight the madness!" says Scipioni. "Instead call on the help of your favorite hair clip." Luckily, with the resurgence of Y2K fashions, fun hair clips are in style and widely available in a variety of designs — from butterfly claw clips to studded barrettes. Right now we're loving this Metal and Chain Bobby Pin Set. It includes four gold pins that will secure your curtain bangs, no matter what stage of the growing process you're in.
Read more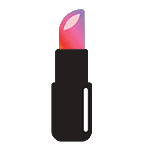 Back to top