Make Big Pores Look Smaller With These 7 Easy Tricks
October 21, 2019
If you've ever looked in the mirror and wondered why your pores look so big, know you're not alone — we've all been there. Instead of proceeding to study our face in the mirror for the next few hours, we reached out to board-certified dermatologist Joshua Zeichner, Director of Cosmetic & Clinical Research in Dermatology at Mount Sinai Hospital, to find out easy ways we can make pores look smaller at home. Check out all seven tricks, ahead.
To Minimize the Look of Pores …  Keep Your Face Clean
Pores look larger and more noticeable when they're clogged with dirt or oil. Use a cleanser that contains between 0.5 and 2 percent salicylic acid. Leave it on your skin for a minute to let active ingredients work before washing it off. Some other ingredients that work well to keep pores clean of debris and dirt are glycolic acid and lactic acid. We recommend the Holifrog Shasta AHA Refining Acid Wash.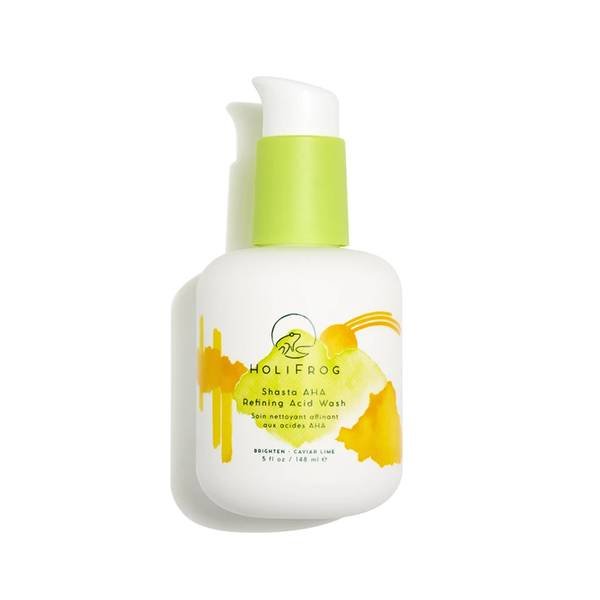 To Minimize the Look of Pores … Exfoliate
One of the most important things you can do if you have large pores is exfoliate two to three times a week. This will make sure dead skin cells and debris get sloughed away regularly. Consider using a Clarisonic Cleansing Brush to deep clean areas where pores are more noticeable, like around your nose and chin. If you'd prefer to use a normal facial exfoliator, try one like the AcneFree Blackhead Removing Scrub With Charcoal.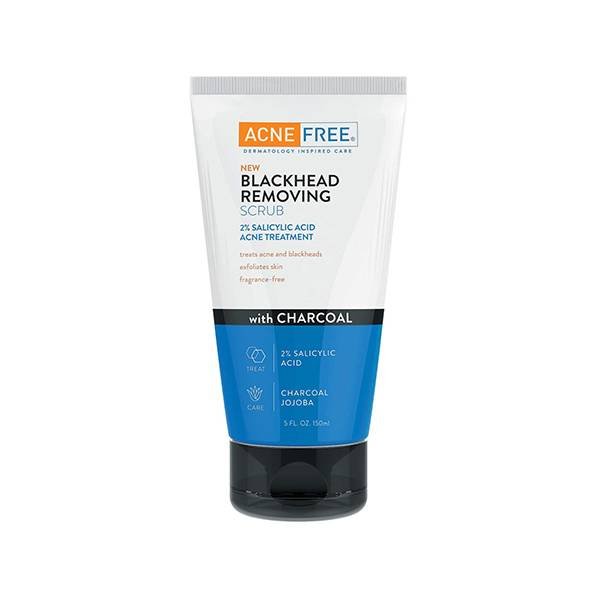 To Minimize the Look of Pores … Use a Toner 
IT Cosmetics Bye Bye Pores Leave-On Solution Pore-Refining Toner is a great choice if you're working to reduce the appearance of large pores. The daily treatment is formulated with kaolin clay, which works to absorb excess oil and mattify your complexion.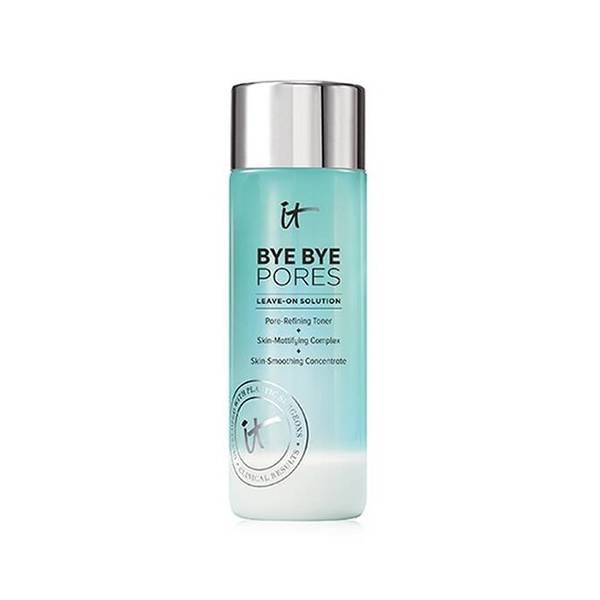 To Minimize the Look of Pores … Upgrade Your Pore Strips and Masks
Upgrade you mask game with the Lancôme Rose Sorbet Cryo-Mask. The pore-tightening treatment will make your skin look alive and bright while priming your skin for a smooth, hydrated base underneath makeup.
To Minimize the Look of Pores … Use a Primer Underneath Your Makeup
Primer is like spackle: It fills in the holes of large pores so the surface of you skin looks super smooth. We're loving the Dermablend Poresaver Matte Makeup Primer. It has a basic, six-ingredient formula, applies like a gel and mattifies your complexion. Your makeup will apply flawlessly and the primer will work to keep it looking shine-free and smooth all day.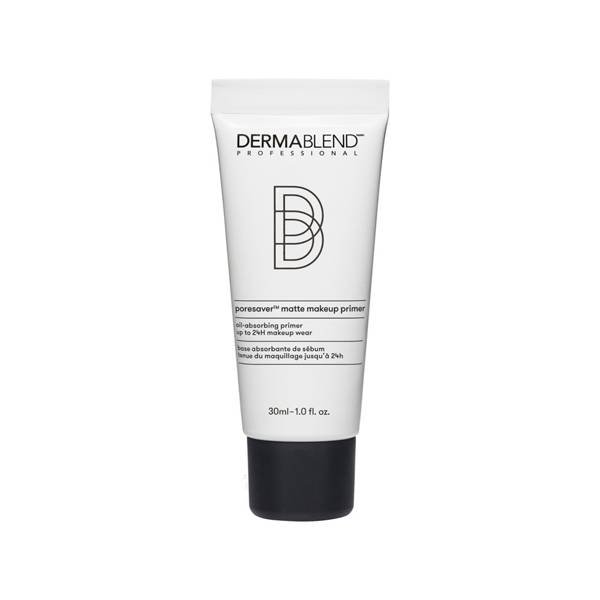 To Minimize the Look of Pores … Never Skip Your SPF
As we've drilled into your mind time and time again, SPF is your trusty savior, no matter what time of year it is. "With sun damage, the skin gets weaker, making pores look larger," explains Dr. Zeichner. This is why you always need an SPF 30 sunscreen (or more) on hand. We love the La Roche-Posay Anthelios Clear Skin Oil Free Sunscreen SPF 60 for protection and a great base underneath makeup.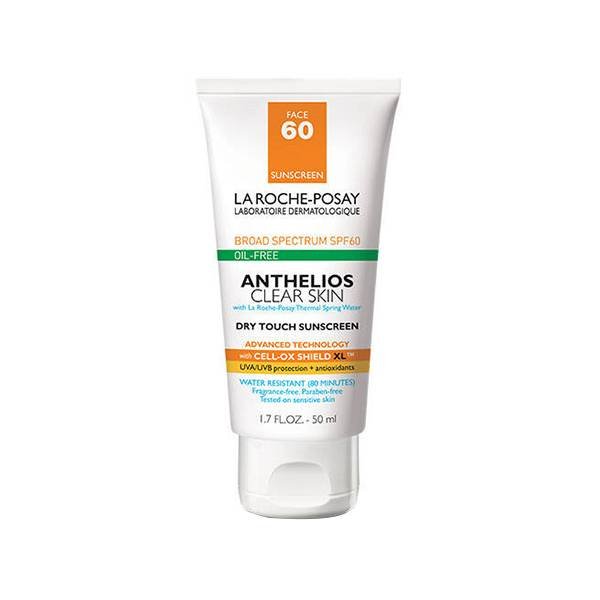 To Minimize the Look of Pores … Use a Longwear Concealer
Concealer can help hide pores —  especially when you use a longwear concealer and tap it on with a brush. We like Maybelline Super Stay Full Coverage Long Lasting Under-Eye Concealer. The formula is waterproof and smudge resistant, so we're confident it's not going anywhere.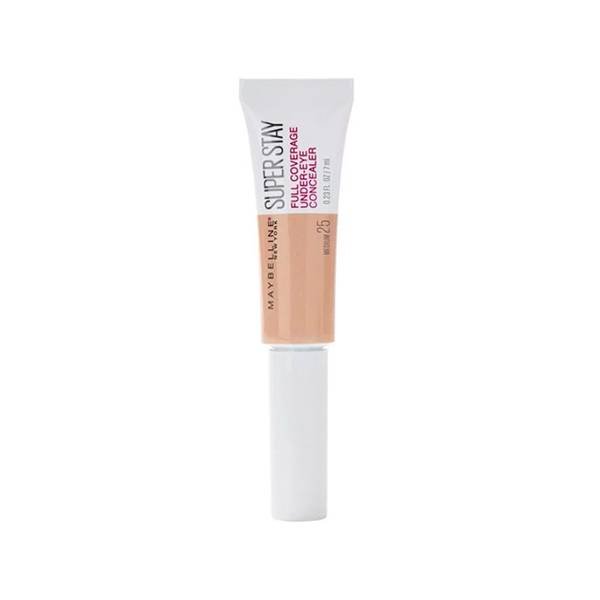 Read More:
How to Make Sure Your Halloween Makeup Won't Budge 
How to Apply Tinted Moisturizer for a Dewy Radiant Glow 
The Easiest Halloween Cat Makeup Tutorial — In Just 4 Steps 
Read more