How to Pick the Best Makeup Primer for You and Apply it Like a Pro
February 05, 2020
A great base is the beginning of any great makeup look, whether you're rocking a full face or just a few dabs of concealer. And while a great skin-care regimen can work wonders for making sure your makeup wears flawlessly throughout the day, primer is the real key to getting your makeup to perform the way it should. If you're not familiar with makeup primers, let us give you a, um, primer. These silky soft creams and gels are meant to be applied underneath your makeup to guarantee perfect foundation application by filling in fine lines and smoothing out uneven skin texture. Plus, they also keep your makeup looking fresh all day.
Primers have come a long way in the past decade, moving from the makeup artist's kit to your vanity, and they come in a mind-boggling array of formulas. Keep reading for everything you ever wanted to know about makeup primers, including which one is right for you and how to apply them for maximum benefits.
Pick Your Primer
Primers are so beloved by experts because they can do so much more than just make your foundation go on smoother. Primers are sort of like insurance for your makeup. Although they often wear many hats — smoothing, concealing, protecting and prepping — their main roles are to keep your makeup on longer and give your skin a smooth, flawless finish. Any fading, bleeding or blotchy behavior that can occur throughout the day can usually be prevented with the use of a little bit of primer under your foundation (just make sure the ingredients play well together!). Better yet, many primers now are also infused with SPF, so they help keep your skin protected from UV rays while lending radiance. For application, try a priming brush like the NYX Professional Makeup High Glass Face Primer Brush that can help you evenly distribute the product all over the face. Here are a few of our favorite primer types.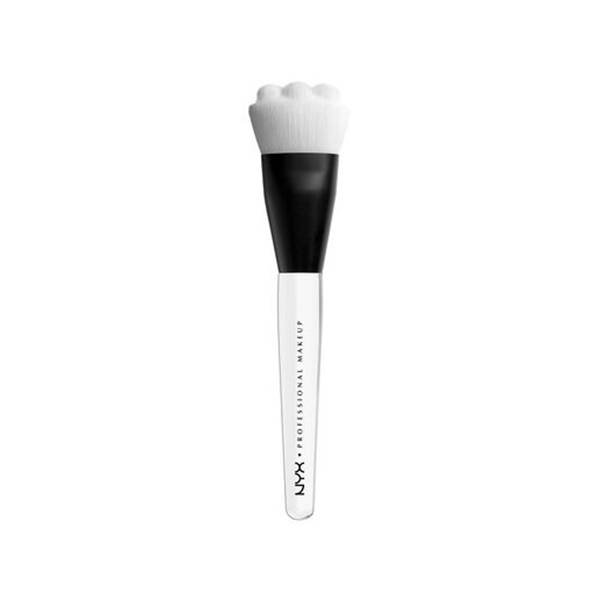 Blurring Primers
Often described as an Instagram filter for your face, blurring primers — like the YSL Beauty Touche Éclat Silver Blur Primer — use light-reflecting technology to create a soft-focus effect that airbrushes out flaws, making them easier to cover. We also love the Maybelline New York Facestudio Master Prime Blur + Smooth, a drugstore beauty buy that holds up all day and won't break the bank.
Color-Correcting Primers
These rainbow shades erase problems by using the concept of the color wheel — where shades on the opposite side of the wheel cancel each other out — to craftily conceal your complexion issues. NYX Professional Makeup Color Correcting Liquid Primer comes in five shades, including green to combat redness, pink to revive a tired complexion and blue to remove sallow tones. We also recommend LA Girl Pro Prep HD Color Correcting Face Primer, a lightweight, paraben-free option that's enriched with vitamin B3.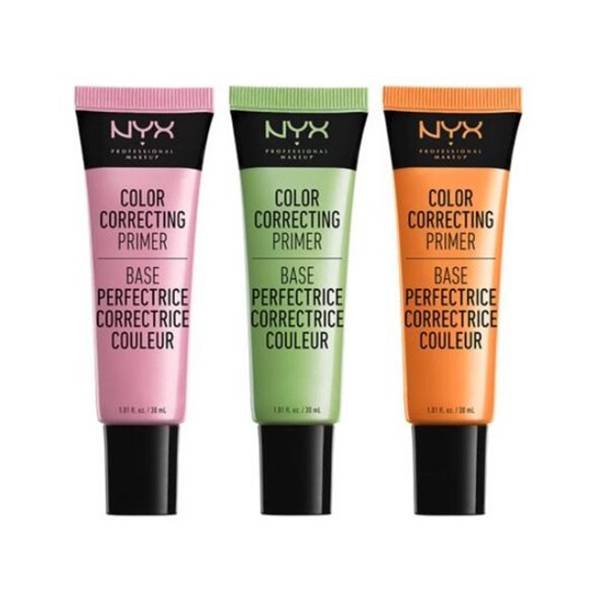 Anti-Aging Primers

Primers that are anti-aging have both protective and reparative qualities. Many feature SPF to protect against UV damage and other skin-healthy ingredients — like the peptides and niacin in the IT Cosmetics Anti-Aging Armour — that work to improve skin texture and tone.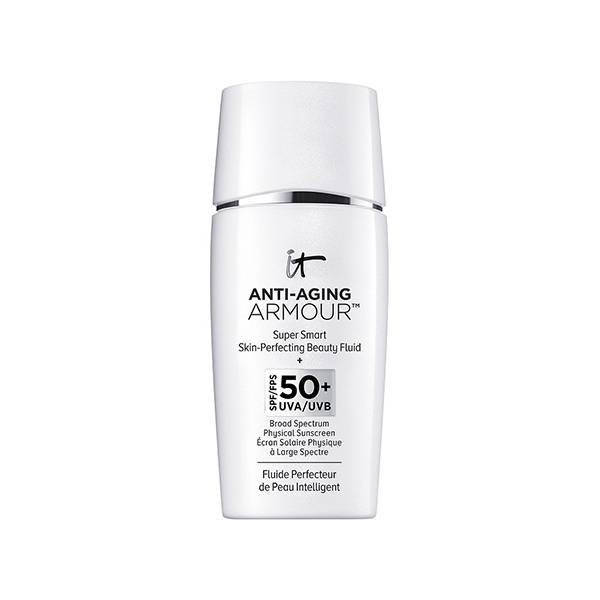 Gripping Primers
Jelly primers are all the rage — and for good reason. Their sticky, hydrating consistency plumps the skin and serves as a great base for gripping makeup. Try the NYX Professional Makeup Bare With Me Hydrating Jelly Primer for the locked-in makeup of your dreams.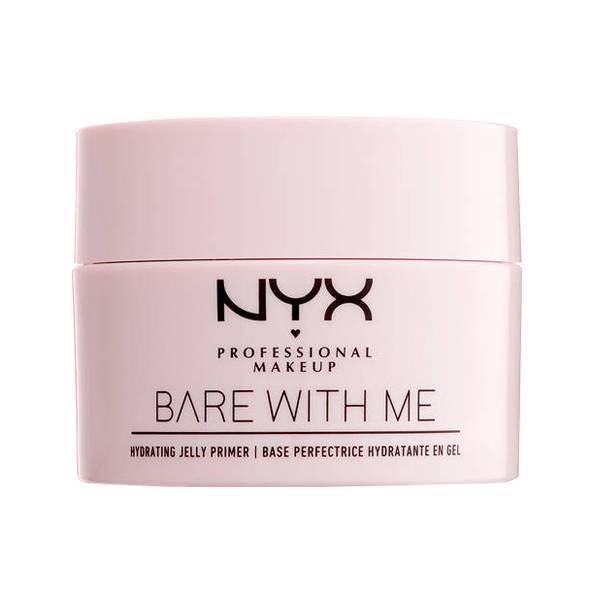 Illuminating Primers
One surefire way to make your foundation look like skin and not makeup? Primers with illuminating properties like the NYX Professional Makeup High Glass Face Primer. Apply them on bare skin, all over the face or on the high points of it (nose, brow bone, cheekbone, Cupid's bow) to add life and dimension to your complexion. If you're having a good face day and don't want to wear foundation, you can still use a highlighting primer to liven up your skin. If you're willing to splurge a little we recommend Giorgio Armani Luminous Silk Hydrating Primer, a holy-grail primer that works particularly well for dry skin.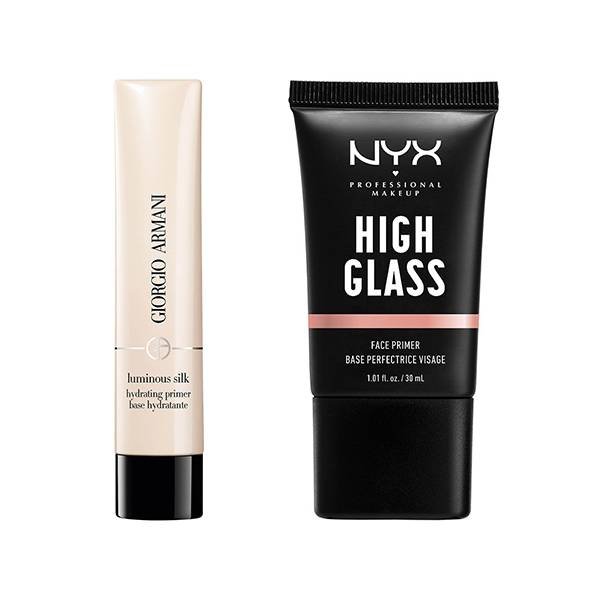 Pore-Minimizing Primers
If you're sick of your pores dominating your face, try a pore-minimizing formula. These oily skin savers, as the name suggests, blur pores to make them less noticeable. An added bonus? They also mattify, so you can get rid of shine and greasiness in one swipe. We love the Dermablend Pore Saver Matte Makeup Primer for its lightweight feel and super-smooth finish.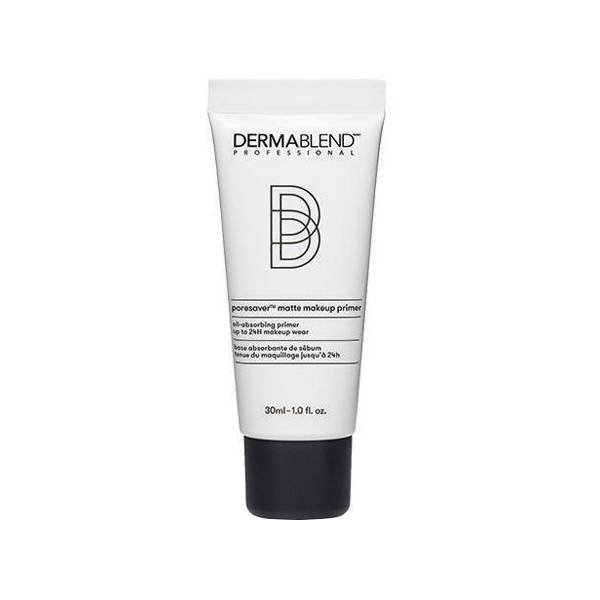 Mattifying Primers
For truly oily babes, we recommend a primer that's downright mattifying, like the Urban Decay All Nighter Face Primer. It's long-wearing and gives skin that blurred, filtered effect. We also recommend the IT Cosmetics Your Skin But Better Oil-Free Primer for an ultra-lightweight formula that oily beauty lovers rave about.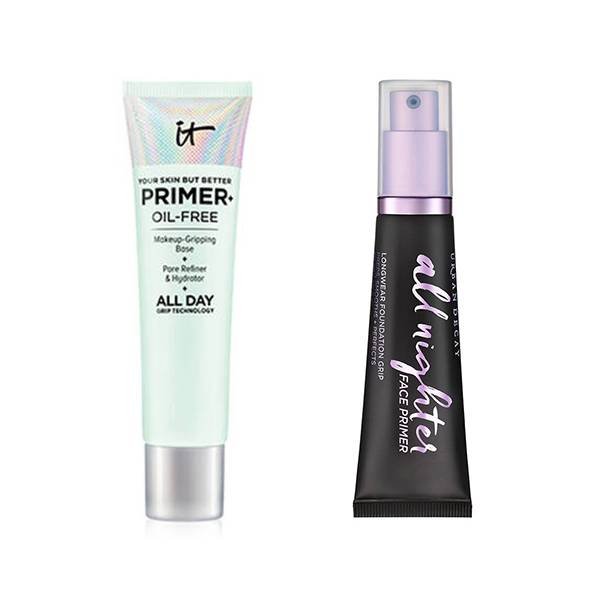 Hydrating Primers
Dry, dehydrated skin can make wearing foundation a challenge — it settles into rough patches and gives your complexion a flaky appearance. If that sounds like you, try using an ultra-moisturizing primer like the Urban Decay Urban Defense Complexion Primer with SPF 30. It's made with hyaluronic filling spheres, vitamin B3 and lychee extract to drench your parched skin and ensure your base makeup doesn't settle into any lines or dry patches. Another option is the Lancôme La Base Pro Hydra Glow — a hydrating and illuminating primer that delivers 24-hour hydration and makes skin feel nourished and plump.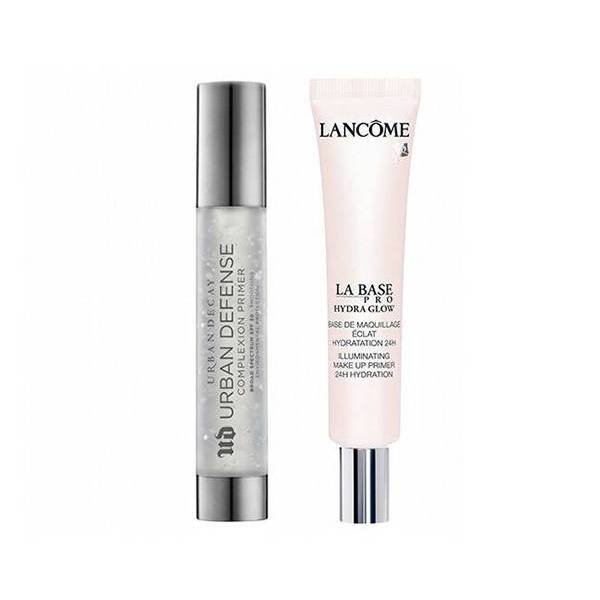 How to Apply Primer
Once you've found your ideal primer, you need to master the fine art of application. The first rule of primer? Always apply moisturizer before priming, as it makes your primer application even. Two of our favorite moisturizers that always get the job done are Kiehl's Ultra Facial Cream and SkinCeuticals Daily Moisture. Wait a few minutes after your application before priming and take makeup artist Elle Leary's advice and "start in the center of the face and work your way out — you want a light coverage, not heavy." Beauty guru Tim Quinn recommends applying primer with your fingertips or a sponge and avoiding the eye area. Once your primer is on, allow a few minutes for it to set before applying foundation.
Don't Forget the Eyes
Now that your skin looks like it's been through an Instagram filter IRL, where else should you be using the magical potion that is primer? Why, your eyes, of course. Think about it: What's worse than creating a perfect masterpiece on your eyes, only to have it crease, fade or smudge just an hour or so later. Nothing. It's important to keep your eye makeup insured, and primer is that insurance. If you're rocking an everyday eye look (think mattes and shimmers) try the OG Urban Decay Eyeshadow Potion, a magic formula that is perfect for helping shadows perform their best.
Primer is quick and easy to swipe on and makes a world of difference in the pigment and longevity of your shadow. These days eye primers are stronger and more efficient than ever and often do way more than just prime. So how do you work eye primer into your makeup routine? And what's so great about it? And how much should you use? We get to the bottom of all of these questions, and more. Check out our rundown on all things primer.
What Exactly Is Eye Primer?
In a nutshell, eye shadow primer is a liquid- or cream-based product that is applied on the eyelids to make shadows and eyeliner go on smoother and last longer. It serves as a double-sided tape of sorts that grips to your eyeshadow and makeup, making it last longer and ensuring it sticks to your lids and doesn't stray. It can also help enhance your makeup hues and make them even brighter.
Here's Why You Need It
Primer creates a base for the eyelids, absorbing excess oil and allowing for an even surface on which to work. Without primer, greasy eyelids can cause shadows to get that "creased" effect throughout the day, or have patchy and uneven application. Those with dry, primer-less eyelids, on the other hand, will have shadow pigment disappear entirely in a matter of hours.
Also, just like lips, eyelids often can have a slight natural pigment or tone to them that can make it difficult for certain shadow colors to pop. Primers, especially those with nude or white tones to them, serve as clean canvases that allow any and all shadow colors to come through. Heck, if you doled out big bucks for those shadow singles and palettes, you should get your money's worth with solid makeup looks, right?
If any of these issues are happening to you, grab your favorite eye shadow primer and follow the how-to below.
STEP 1: After applying your daily eye creams and facial moisturizers, squeeze a tiny bit of primer onto a flat eyeshadow brush, (like the Giorgio Armani Beauty Concealer Brush) or your fingertips.
STEP 2: The layer should be thin and quickly absorbed into the skin so it can make the skin smooth and shadow-ready. Just a mustard seed-size amount for each lid will do the trick.
STEP 3: Use rapid, gentle tapping motions to blend the formula into the skin. Start at your lash line and work all the way into the brows (yes, the brows — this will make your brow products last longer, too).
STEP 4: Remember to apply primer under the bottom lashes as well if you intend to use shadow or liner there. Allow about a minute for the formula to dry and absorb.
Read More:
These Drugstore Concealers Actually Work
10 Beauty Instagram Accounts to Follow for Drool-Worthy Flatlays
How to Tease Your Hair Like a Pro
Read more