If You're Not Already Hair Cycling, It's Time to Try the TikTok Hair-Care Trend
January 20, 2023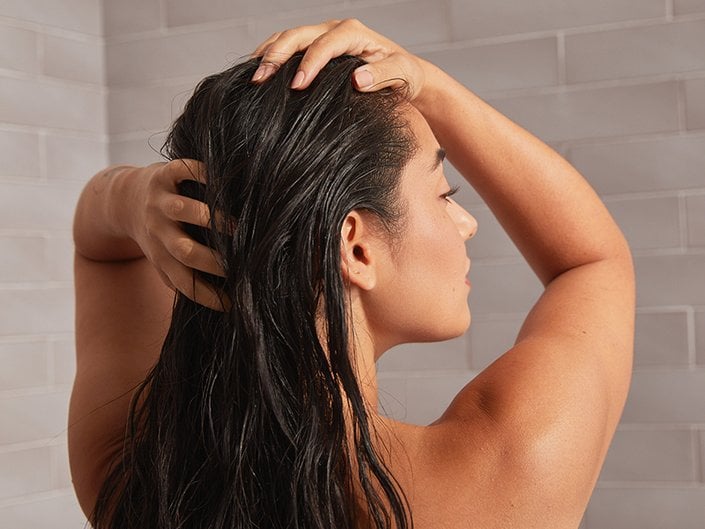 TikTok has become our go-to resource for endless hairstyling inspo, but lately it has been a helpful destination for hair-care advice, as well. One hair-care trend we're seeing all over the app right now is something called "hair cycling." Beauty influencer Kelsey Griffin coined the clever term, derived from a popular skincare hack, to describe how she rotates different products instead of sticking to the same shampoo and conditioner regimen every time she washes her hair.
"I usually wash my hair every three to four days, so about twice a week, and every time I wash my hair, I do a different type of shampoo-conditioner routine," Griffin explains in a recent TikTok.
To find out if so-called "hair cycling" actually has benefits compared to sticking to the same hair-care regimen, we chatted with Kali Ferrara, senior stylist at The Salon Project in New York City. Keep reading for Ferrara's expert take on the hair-care hack.
What Is Hair Cycling?
Inspired by the viral TikTok skincare trend called "skin cycling," hair cycling involves rotating different hair-care products throughout the week with the goal of improving hair and scalp health. It also is meant to increase the effectiveness of the products you use. According to Ferrara, "sometimes the hair can feel like it gets used to a product, shampoo, conditioner, treatments, as well as styling aids, making them become less effective."
Beyond swapping out different products, a hair-cycling routine includes "rest days" when you don't use any products, or at least take a break from harsher products like clarifying shampoos and use a regular shampoo instead to give your hair time to recover.
Does Hair Cycling Work?
"While there's nothing really proven that products lose their effectiveness the longer you use them, I do encourage my clients to rotate products," says Ferrara. "Instead of always using the same shampoo, it's beneficial for some hair to use a cocktail of different ones."
Hair cycling is especially worthwhile if you're someone with multiple different hair concerns because it ensures that you're targeting all of them with different products. For example, if you have blonde color-treated hair and also want to address dryness, you can alternate between a moisturizing shampoo and a violet shampoo, like the Kérastase Bain Ultra-Violet Purple Shampoo, to preserve the color, or even a bond repairing conditioner or treatment. "This way the hair gets different nutrients and treatments from both shampoos as opposed to only using one," explains Ferrara. For a product that caters to hair bond health, try the L'Oréal Paris EverPure Bond Strengthening Pre-Shampoo Treatment.
There are also scalp health benefits to hair cycling. "Some products may cause buildup or irritation of the scalp even if they may be nourishing the hair, while others can help to clear the debris and treat the scalp," she says. Switching between products allows you to find a balance.
For a simple hair-cycling routine, Ferrara recommends keeping your shower stocked with both products that promote nourishment and shine, as well as products that strengthen and repair damage. For strengthening and repairing, she suggests the Olaplex no. 4 Shampoo and no. 5 Conditioner. We also like the Carol's Daughter Born to Repair Shampoo and Conditioner.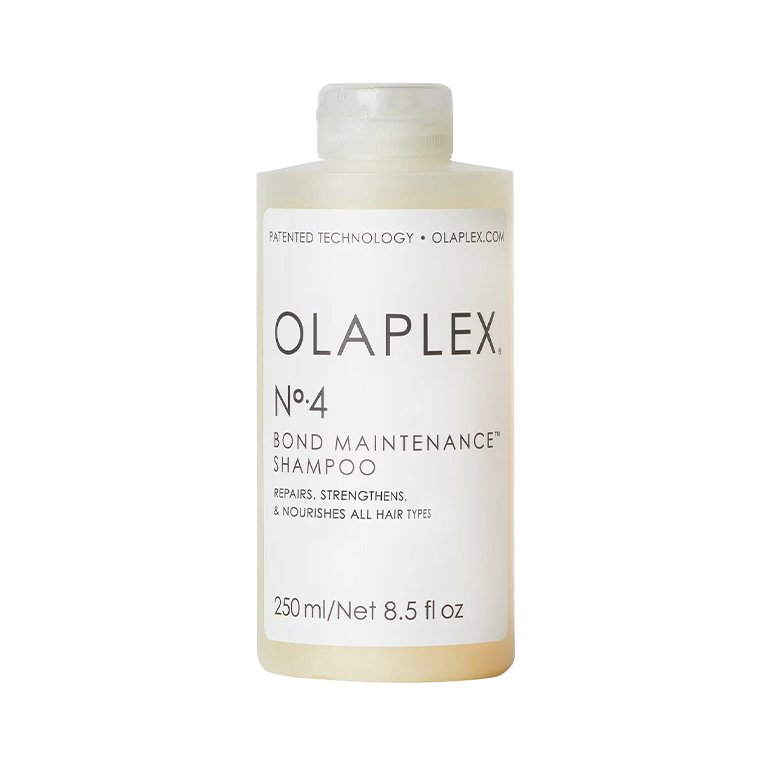 When it comes to styling, be sure to use a heat protectant regardless of your hair type. Then, if you have straight hair, you can add in a volumizing spray and if you have curly hair, opt for a curling aid.
Finally, Ferrara advises incorporating a clarifying shampoo into your routine once or twice a month to reset your hair and scalp. Avoid overusing products that are prone to building up on your hair, like heavy hairsprays and dry shampoos.
Photo: Chaunte Vaughn
Read more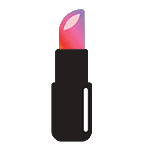 Back to top