My At-Home Dye-Job Looks Reddish-Orange — Help!
September 13, 2021
Dyeing your hair at home
is intimidating, no matter what shade you're going for. There are a number of things that can go wrong during the process, one of them being accidentally turning your hair a
brassy orange
or
red shade
. Looking for a solution to your hair color woes? To help ease our fears, we asked Matrix celebrity colorist
George Papanikolas
how to prevent the mishap, what to do if it happens to you (don't panic!) and to share his best
DIY dye tips
.
What Causes Hair to Turn Orange or Red?
"There are two primary causes of your hair color turning out too red or orange," says Papanikolas. "Either the color you chose was too light, or you picked a color with warm undertones. Any time you go lighter than your natural color, you will bring up your natural underlying pigments."
Reverse the Damage at Home
"This is a relatively easy one to fix at home by going a shade or two darker and choosing an ash-based shade," says Papanikolas. You can also remove unwanted hair color with a product like the
L'Oréal Paris Colorist Secrets Haircolor Remover
.
Prevent Your Hair From Turning Orange or Red
"If you want to go lighter, stay within two shades of your natural color to get the most flattering tone," says Papanikolas. "Also look for ash-based colors (blue or green) to neutralize the underlying red/orange pigments that everyone has." Check out ash brown hair dyes from L'Oréal Paris here and ash blonde shades here.
The Best Way to Achieve Your Desired Color
Papanikolas reiterates: "Don't go more than two shades lighter than your base color when dyeing your hair. If you want to be blonde, highlights will give you a more desirable tone and can be taken four to five shades lighter than the base color." For at-home highlights, try the
L'Oréal Paris Couleur Experte 2-Step Home Hair Color & Highlights Kit
.
Read more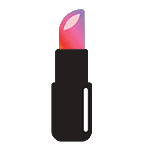 Back to top