Blue Shampoo For Brunettes 一 What You Need To Know
October 05, 2021
When it comes to dyeing your hair, there's maintenance involved in ensuring that your color looks its best. From root touch-ups to hydrating hair masks, hair glossing treatments and more, upkeep is simply part of the deal. One of the key components to maintaining the integrity of your color is toning it to remove brassiness. While you're probably familiar with purple shampoo, which helps to remove brassy tones from blonde hair, you might not be as familiar with blue shampoo, which is great for light brunette shades. We consulted Tyler Timothy Carfi, owner of Selfish Salon in Mt. Kisco, New York, to learn about what blue shampoo does, and how to incorporate it into your hair-care routine.
What Does Blue Shampoo Do?
"Blue shampoo is designed to help minimize unwanted red and orange tones in color-treated hair," Carfi explains. Blue works to neutralize red and orange, while "purple shampoo is better suited to neutralize yellow tones." To make sense of this, think of opposing hues on the color wheel. The theory is that colors which sit opposite from each other on the color wheel work to cancel each other out.
Who Should Use Blue Shampoo?
Considering that purple shampoo neutralizes yellow tones, it makes sense that it's best suited for blonde hair which tends to oxidize yellow. When it comes to blue shampoo, Carfi recommends that anyone with colored hair or highlights in the "bronde" family opt for blue shampoo. He explains that stylists refer to "bronde" as a color that falls between blonde and brown. Think caramel, mocha and butterscotch tones. These shades most often oxidize brassy which presents as unwanted warm tones that lean orange.
How to Incorporate Blue Shampoo Into Your Hair Care Routine
You'll want to use blue shampoo when you notice brassy tones appearing in your hair. Leave it on your hair for five minutes to let the pigments work their magic. Tyler suggests using blue shampoo every other shampoo at a maximum. "If you feel the need to use it more often than that, you should consult your colorist to discuss more professional toning options," he says.
Our Favorite Blue Shampoos
We love the
Redken Color Extend Brownlights Blue Toning Sulfate-Free Shampoo
because it's rich in blue pigment and effectively cleanses the scalp while addressing brass. It's also non-drying and sulfate-free making it suitable for a wide variety of hair types.
The
Eva NYC Brass to Sass Brunette Shampoo
is also a great option because it's formulated with blue tansy, which produces a natural blue oil. It also has spirulina to help to make the hair look and feel healthy, as well as juniper berry, which is rich in antioxidants to help fight free radicals.
Read more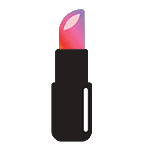 Back to top