A Blonde's Guide to Using Purple Shampoo
August 05, 2021
There's nothing quite like stepping out of a salon and admiring your freshly cut and colored hair. After the first few hours, though, you may start to wonder how exactly you're going to maintain your color at home, especially if you're new to blonde hair. Allow us to introduce you to purple shampoo, your soon-to-be best friend. Purple shampoo helps tone blonde hair and prevent it from turning brassy. Find everything you need to know about using purple shampoo at home, ahead.
What Is Purple Shampoo?
Purple shampoo is a must-have for blondes. Designed to be an at-home toning system for maintaining blonde hair between appointments, purple shampoo can neutralize any unwanted pigment. "Lightened hair often turns brassy, especially when exposed to build up, sun and excessive use of hot tools," says Redken brand ambassador and professional haircolorist, Ryan Pearl. And, according to Matrix brand ambassador Sharon Spellman, purple shampoo keeps your tone looking as if you just left the salon.
How to Use Purple Shampoo
When it comes to your daily routine, Pearl recommends using a color-safe shampoo and conditioner. But, once every two weeks, Pearl suggests toning your hair with a purple shampoo. We love the Redken Blondage Shampoo or the MATRIX Total Results So Silver Shampoo.
Purple shampoo can be used like a normal shampoo — in the shower on wet hair. Spellman recommends lathering purple shampoo throughout your hair and, depending on brassiness, letting it sit for up to fifteen minutes before rinsing thoroughly. Since purple shampoo has toning properties, it will continue toning your hair if you leave it in. "Be careful not to overuse purple shampoo," Spellman says. "Doing so can cause your hair to build up and become immune to the product, which will make your blonde look dull."
Read more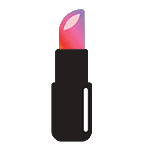 Back to top