How to Restore Your Hair to Its Natural Color After a Dye Job
January 19, 2023
So, you finally took the plunge and dyed your hair that amazing, vivid pastel hue you've always wanted. Maybe you love the daring look, but you're realizing it's just too difficult to maintain, between the cost and inconvenience of frequent trips to the salon. But once you've decided you want to get your hair back to its natural color, how do you do that without damaging your strands?
"It really depends on what your natural hair color is," says Matrix celebrity stylist George Papanikolas. "It's much easier to make it darker and look good. Lighter hair colors are tricky because of the potential damage from highlighting." But that doesn't mean it's impossible.
Ahead, Papanikolas walks us through the process of getting your hair back to its natural color at home.
Keep in mind that if you've never dyed your own hair before, it's a good idea to talk through your plans with a professional hair colorist, or just visit a salon if you're unsure about using at-home dye.
How to Go Back to Your Natural Hair Color If You're a Brunette
If you're naturally a brunette or redhead, it usually takes two steps to get back to your natural look. The key is to not only get most of the outer pigment removed from your hair, but to also get the underlying pigments restored.
Step 1: Dye Your Hair a Lighter Color With an Orange Undertone
"This is necessary to 'fill' the hair so that the color doesn't look flat and hollow," explains Papanikolas.
Step 2: Use a Neutral Hair Color
"Next, go over the hair again with a neutral tone for a balanced end result," says Papanikolas. For brunettes, we love the
Garnier Olia Ammonia-Free Hair Color in Medium Neutral Brown
, which is an at-home hair color kit that offers vibrant color and visibly healthier looking hair.
How to Go Back to Your Natural Hair Color If You're a Blonde
Step 1: Follow Up With Highlights
This may come as a surprise, but if you're a blonde with highlights and want to get your hair back to your natural color, you'll have to follow it up with highlights once again, says Papanikolas.
Try using the Garnier Olia Highlights H02 - For Blondes, which is a highlighting kit that can help you create subtle contrast and highlights in your hair. This shade is best for anyone with natural hair between light blonde and dark blonde. "It's important to be super gentle as the hair is very delicate and fragile in the pre-lightened state," he says.
Read more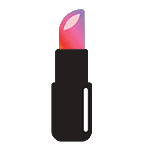 Back to top