We're Giving Away the Entire L'Oréal Paris Lash Paradise Collection
February 19, 2019
Happy National Lash Day! This day is important for numerous reasons, two being that we have the best excuse to debut our fave falsies (or at least our boldest mascara) and maybe splurge on a buzzy new formula. But the best reason of all, in our humble opinion, is that this day brings the potential for you to win big in the areas of makeup and money (to purchase more makeup of course). To celebrate National Lash Day, we teamed up with L'Oréal Paris to give away a selection of products from the L'Oréal Paris Lash Paradise Collection, plus a $500 Visa gift card to one *very* lucky winner.
The Grand Prize winner obviously has it very good, but there are three First Prize winners as well. First prize winners won't get a gift card , but they will get the entire L'Oréal Paris Lash Paradise Collection. For a quick refresh, that includes the Paradise Enchanted Eyeshadow Palette, Paradise Enchanted Fruit-Scented Blush, Voluminous Lash Paradise Liquid Eyeliner and the star of the show, Lash Paradise Mascara. You'll receive the products in every shade, for a total of approximately $150 worth of product — casual right?
So what are you waiting for? Enter here right now, or at least before the giveaway ends on February 28. If you're a winner, you'll be notified on or around March 1. Wouldn't that be the very best way to start the new month?
Read More:
Why You Need Mascara with a Flexible Brush In Your Life
This Duo-Chrome Eye Makeup Tutorial Is a Lifesaver
Top-Rated Eyelash Glues and Adhesives to Add to Your Falsie Stash
Read more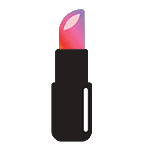 Back to top