Model Isis King Sounds Off On What Beauty Means to Her
January 12, 2018
 photo credit: Cory Malcolm
Beauty means something different to everyone, and we're on a quest to find out why. This week we're profiling Isis King, former ANTM contestant, actress and model to hear what #makeupis to her.
When did you start wearing makeup?
I started wearing makeup when I was 20. I started going through an androgynous phase before completely transitioning. I was still living with family and knew that it would become an issue so I started very slowly to build up my makeup collection.
What was your first makeup product — would you still use it today?
My first makeup product was Victoria Secret's squeeze tube lip glosses. They smelled super delicious and had a bit of glitter in them. I wouldn't wear them these days because now I prefer a butter textured gloss vs. the super sticky ones that they were back then.
Fave makeup product right now?
I'm loving Fenty Beauty's Match Stix Concealers because they are just super easy, dry matte, sturdy and great for days that I want no makeup, makeup! Just concealer, a little gloss and brow filler.... done and done!
The one product you can't live without?
Brow Filler!!! Currently I'm using Expresso shadow by MAC, I have a great shape brow, but they are not full enough naturally. I love to keep them natural and to their actual shape, but more pigmented which frames my big brown eyes even more.
Tell us a little bit about your hair? Is it your baby or just a thing on top of your head?
My hair is my expression! I cut it all of and bleached it platinum last year for auditions, and to make swimming earlier for me. I also started to build quite the wig collection these days so it makes it amazing for acting auditions these days. Hair should be fun; so I have fun with it!
What's your go-to product? Go-to hairstyle?
My go-to product is Chi Keratin Silk Infusion. I love the way it smells, makes my hair feel and I use it on my wigs before I style them with heat to create sleekness. My go to style is my signature center parted long dark wig unit, it's classic me!
What's your relationship with your hair? Has it always been your fave or has it been hard to love?
My natural hair took for me to shave it off and grow it back naturally to actually embrace and love it. I have 4b/4c hair and watched hours of YouTube videos to learn how to take care of it. I learned about the L.O.C. (Liquid/Oil/Cream) method and how to maximize retaining moisture in my hair. It started to develop it's pattern, and I feel in love with curls I never knew I had!
How does your hair impact the way you view yourself? Does it make you feel more confident or beautiful?
Hair always made me feel beautiful until I bought clippers and shaved it off. I made myself learn to love my femininity and beauty without the aid of hair. What a liberating experience that was! Hair should only enhance what's there, not hide it!
Craziest hair story (wild dye job, crazy undercut, etc.)
I think that I usually play it safe, but just recently I worked with an amazing hairstylist out of Waldorf, Maryland named Needle Ninja. He convinced me to wear a long yellow lace frontal wig for a shoot we worked on together. I was initially scared, but it looked amazing so he told me to bring it back to LA with me. Now, occasionally the wild child comes out of me, so I put it on and feel like Gaga's lost long sister.
Your beauty philosophy in 8 words or less.
Under eye concealer is your true best friend!
Read more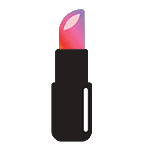 Back to top