Your Guide to Dark Blonde Hair, From a Celebrity Hair Colorist
August 18, 2022
As summer comes to a close, you might be wondering how to transition your bright blonde hair into a more fall-appropriate color — or you may want to give your brunette a little golden glow. Whether you're already blonde and want to dye your hair a little darker or going from brown to blonde hair, dark blonde hair is pretty easy to pull off.
We spoke to celebrity colorist and Matrix global brand ambassador George Papanikolas about all things dyeing your hair dark blonde, as well as maintaining the color when you get home.
What Characterizes Dark Blonde Hair?
So what do we mean when we say dark blonde hair? Is dark blonde the same as light brown? Is dark blonde the same as dirty blonde? According to Papanikolas, "Dark blonde in the hair color spectrum sits at seven. One being black, 10 being pale blonde or gray. It's the darkest in the blonde family."
Depending on if you want to stay on the golden side or the cooler-toned end, dark blonde can skew toward dirty blonde (but a little darker) or light brown.
What's the Process for Going From Dark Hair to Dark Blonde?
Before you make the decision to dye your hair dark blonde, it's important to first think about your current hair color. If you have darker hair and want to dye your hair dark blonde, Papanikolas says that when you try to lighten darker hair, it always pulls out warmer undertones. So if you're okay with your dark blonde hair being on the golden side, you have nothing to worry about. "The lighter you try to take dark hair with color, the more gold and copper tones it pulls," he says. "So if you prefer a cooler, ashy tone, then you will need to use a bleach lightener to lift past the orange and then apply a dark blonde gloss."
What's the Process for Going From Light Blonde Hair to Dark Blonde?
Going darker when you already have light blonde hair is always easier, says Papanikolas. "A simple gloss or demi-permanent color over the blonde will give you the result. You can choose cool or warm, and to keep hair from looking flat, a few subtle highlights give the hair movement and dimension." No matter what color transition you're coming from, he says it's important to keep the balayage or foils minimal, since too many will cause your hair to fall back into the blonde category.
How Do You Maintain Dark Blonde Hair?
Papanikolas says that it's much easier to maintain the color if your natural hair color is on the lighter side. If you're coming from darker hair, then you'll need to touch up your roots more often — around every four to six weeks.
To keep your dark blonde hair from looking brassy, Papanikolas recommends the Matrix Instacure collection, which helps rebuild the protein bond in the hair, thereby strengthening the ends. "The Instacure Porosity Spray is a must-have," he says. "It's infused with liquid protein and B5, fills in porosity and visibly reduces split ends, while conditioning over-porous hair, smoothing the cuticle and controlling static and frizz."
For at-home toning care, Papanikolas recommends the Matrix Brass Off All-In-One Toning Leave In Spray as well as the Brass Off Neutralization Hair Mask to neutralize unwanted brass and orange tones in between salon visits.
What to Know Before Dyeing Dark Blonde Hair at Home
Papanikolas cautions that any shade of blonde can be tricky to achieve at home, so it's best to leave it to the professionals. He also points out that fixing an at-home dye job will likely end up costing you a lot more. If you do want to try your hand at dyeing your hair at home, the Garnier Nutrisse Nourishing Hair Color Cream in shade 72 (dark beige blonde) is always a solid bet.
Read more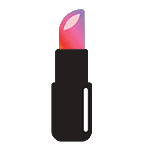 Back to top