Career Diaries: Meet Feisal Qureshi, Founder of Luxury Hair Brand RAINCRY
February 12, 2020
Sometimes the best way to find exactly what you're meant to do in life is by accident. Feisal Qureshi has over two decades of experience in the beauty industry but he didn't spend his whole life training and preparing for it — he stumbled into the career by accident. In high school, Qureshi worked an after-school job at a hair salon in Toronto. to make some extra cash. He was originally planning on becoming a pilot and was enrolled in flight school when he decided to change his entire trajectory and become a stylist. 
Keep reading to find out how all of this ultimately lead to the creation of RAINCRY, a luxury beauty brand with stunning handmade hairstyling brushes from France and Italy.
Can you tell us about your career path?
I never wanted to become a hairstylist — it was an accident. I haven't been formally trained, I learned on the job, studied hair along the way and had some amazingly talented mentors and colleagues. The beauty industry was something that I ended up falling in love with, mainly because you have the ability to help people feel better about themselves, which I think is what the industry is really about.
My career started when I was a teenager. I needed an afterschool job and saw a sign in a salon window advertising "Assistants Wanted." I applied thinking that an assistant meant answering phones, but I later found out that the man behind the counter was the owner's nephew who had just arrived a few months earlier from Italy. I was hired by the owner on the spot. I started from the bottom, sweeping floors, cleaning up after stylists and getting coffee. After some time, I began taking on greater responsibilities within the salon.
What's been the biggest pinch-me moment in your career?
The biggest pinch-me moment happened a few years later. By then, I was a fairly confident assistant, graduating to almost all things within the salon except cutting hair. At that time, I was studying to become a pilot but hair intrigued me. I realized that rather than spending several hours studying for a pilot exam, I had spent most of my time sketching haircuts. Within a week, I dropped out of school to pursue a career in hair and never looked back.
As my beauty experience began to build, I learned about makeup and soon got a job at one of the country's best salons. Several months later, the president of one of the country's largest professional hair-care companies [stopped by the salon] and wanted us to start doing hair shows for them. We became fast friends, and from there, my career really started to open up with opportunities from all over the hair and makeup world.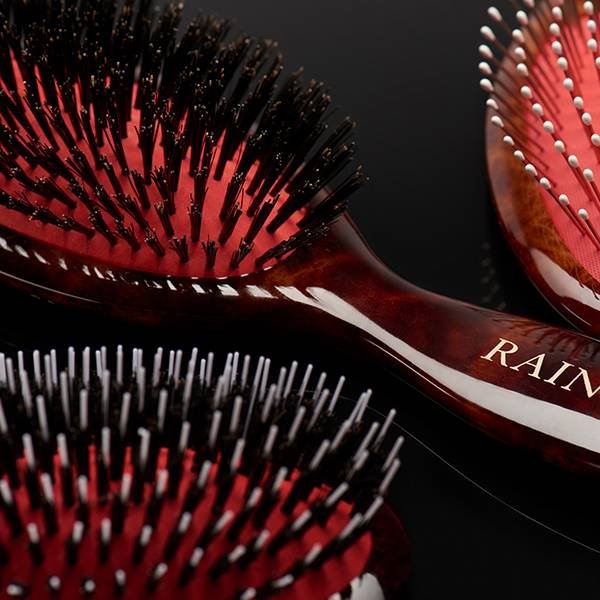 What's the story behind RAINCRY? Like most things in my career, RAINCRY was another serendipitous accident. Several years and salons later, I developed a friendship with an older gentleman that would stop by to sell hair supplies. He came from a small village in France and would routinely travel back to pick up luxurious, ornate French hair supplies. Some of his products were these amazing boar-bristle styling brushes. Years earlier, I had tried a few and the collection quickly became an essential in my kit.
Years later after he had retired, I performed an exhaustive search for good brushes and called the company in France. They informed me that they recently had a fire at their factory and their plans, molds and drawings were destroyed. The only way they were able to make them again was if we started from scratch and I assisted them with designing a new mold. Shortly after, I left for Europe.
What inspired you to start the brand?
Our first prototypes were crude — I wasn't a brush maker but was confident that, as a stylist, I knew how a good brush should perform. Eventually we got to a point where unanimously everyone agreed that they were the best brushes they had ever used and soon we were being asked to develop more brushes and products. At that point, I had no plans to create a brand and was happy maintaining the brushes as a hobby.
Later, I received a call from People StyleWatch magazine. They were running a story about Jennifer Lopez and interviewing the famous hairstylist Oribe on how he achieved her look. Unknown to me, a friend passed along some of our earlier prototypes to Oribe, who was raving about our brushes to the magazine. It was after that feature that I started thinking more seriously about creating a hair-care brand that would use that same stylist knowledge and experience to develop a highly-curated line of products. We started with brushes a few years ago and now have several full ranges of shampoos, conditioners and leave-ins.
What's your favorite part of your job?
As a stylist, makeup artist or founder, I've always said that we are not in the beauty business. We are in the business of helping people feel better about themselves. How we do that is through the products or services we provide. So, we are in the business of helping people feel better — and you haven't done your job unless that happens. 
Therefore, beauty becomes an emotion and as a founder of a beauty brand, I see it as a way to positively impact our world and to leave people feeling better about themselves. That's the part that I've always loved about this job!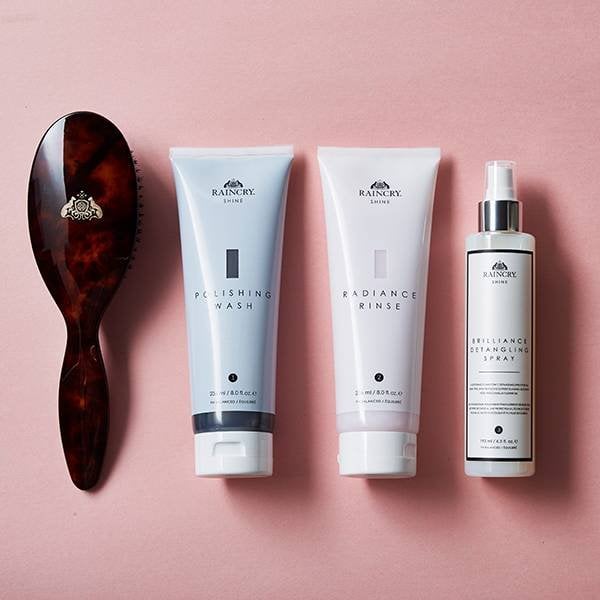 Do you have any exciting upcoming news to share with us about the brand?
When launching our hair-care products, I had the lab team put together some fragrance samples so people can smell the products without having to open the bottles. Influencers, press and buyers were quick to assume that they were hair perfumes and were requesting to keep the samples for personal use. We were asked to create a hair perfume that would use RAINCRY's signature fragrances but also have some regenerating properties when used on hair. I approached the lab team and we started research and development immediately. 
The result, Advanced Hair Mists in four fragrances, will be launching this spring of 2020. Each formula is designed to envelop hair with our signature RAINCRY fragrance, while also containing strengthening cystine amino acids and various moisture-rich ingredients.
Read More:
How to Save Money at the Hair Salon
The Correct Order to Apply Hair Products
Yes, You Can Pull Off Red Hair — Here's How
Read more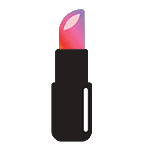 Back to top