WTF Is Hair Porosity? Here's What You Need to Know
February 17, 2020
There are very few things more irritating than dousing your hair with hydrating serums galore only to be left with the same problematic static or  the slickest, oiliest hair imaginable. Even though fighting dryness with hydration sounds great in theory because #logic, there may be an unsuspected factor that's proving to be your problem. Enter hair porosity, your hair's ability to absorb and retain moisture. To get the deets on all things hair porosity and find out what products you should be using accordingly, we spoke with celebrity hair stylist Julius Michael. Here's what you need to know. 
What Is Hair Porosity? 
"Hair porosity references the ability of the hair to kick in moisture, process chemicals (think bleach) and react to product," says Michael. "If you have high hair porosity, that's not a good thing. You want your hair to have low porosity." Reason being that hair with low porosity has the ability to soak up moisture and look silky, shiny and smooth. On the opposite end of the spectrum, high porosity hair has difficulty absorbing hair-care products, is typically coarser and could be the cause of your dry and dehydrated-looking strands. "With high porosity hair, the hair is very dull, you can't get shine and it doesn't take color correctly." While high hair porosity can be the result of genetics, it can also happen from sun damage or over-coloring your hair. 
How to Tell If You Have High or Low Hair Porosity
There are two, super easy ways to determine if your hair has high or low hair porosity. The first? The water test. Allow us to explain: Just take a few strands of hair off of your brush, fill up a glass of water and drop your strands in. If your hair is still floating after a few minutes, you have low hair porosity. But, if it plummets straight to the bottom, chances are your hair has high hair porosity. Another option is to simply run your finger up a strand of your hair. "You'll feel bumps on the cuticle of the hair; if there's roughness you likely have high hair porosity," says Michael. "If it's smooth from the end of the hair shaft to the root, then you have low hair porosity." 
How to Care for High Porosity Hair 
If you have high hair porosity, then chances are getting your locks to soak up moisture and stay shiny is a serious struggle. "You really have to stay on top of using a sulfate-free shampoo and conditioner," says Michael. This prevents any buildup on the hair. "You also have to protect your hair if you're going to be out in the sun." His go-to product? The Oribe Imperméable Anti-Humidity Spray. We also love the L'Oréal Paris EverSleek Sulfate-Free Frizz-Finish Serum.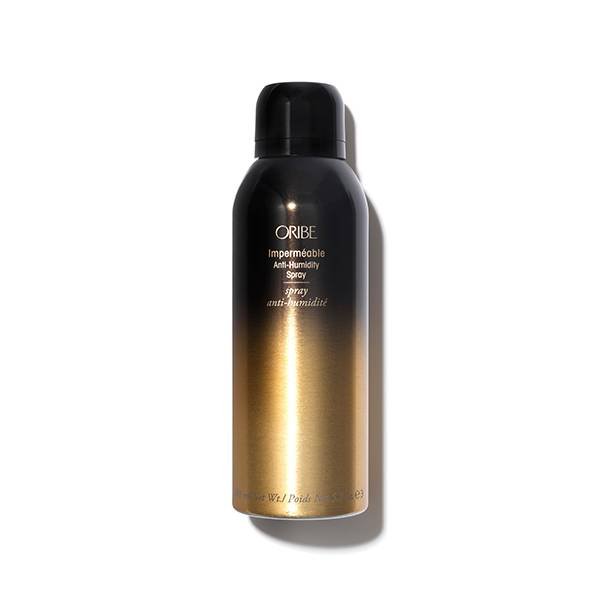 While products are key, styling and treatments are also something to keep top-of-mind. Michael recommends getting a trim every four to eight weeks, indulging in conditioning treatments and staying away from high heat. "The more heat you put on your hair, the more porous you're going to make it — you're burning it," he says. What's more, bleaching the hair is ultra-damaging, especially if you have high hair porosity. "Cut back on bleach, try to keep time in between colors a little long and give the hair a chance to rejuvenate itself." 
Read More:
Ouch! Why Are My Nails Sore After Getting Acrylics? 
Best Full-Coverage Concealers (In Easy-to-Use Pots!) 
7 Fun Facts About Makeup Every Beauty Lover Should Know 
Read more