25 Gym Hairstyles to Wear During Your Next Workout
January 04, 2023
In our eyes, the best gym hairstyle should complement — not compete with — your workout. In other words, your workout hair shouldn't get in the way or impede your movement, whether it's a jog on the treadmill, squats in a weight-lifting session, a relaxing yoga flow or a fiery Pilates move. And just like there are tons of different workout methods, there are plenty of hairstyles you can rock while exercising; they range from simple, convenient looks like high ponytails and messy buns to more involved styles like braids and sleek ballerina buns.
Need some ideas for your next sweat sesh? We rounded up 25 gym hairstyle options based on hair length. Keep scrolling for workout hair inspiration for short, medium and long hair.
Best Gym Hairstyles for Short Hair
1. Mini Claw Clips
Sometimes all you need out of a gym hairstyle is for your hair to be out of your face. Pull back those face-framing pieces with mini claw clips. We think this look is ideal for a low-impact workout like barre or Pilates.
2. Braided Half-Up Hairstyle
Want something that can go from the gym to brunch with ease? Pull your hair out of your face for your workout with a half-up, half-down hairstyle. This one by @milabu.co features a ladder braid. To keep your braid in place, finish off with a light mist of hairspray. We love the L'Oréal Paris Elnett Satin Extra Strong Hold Hairspray.
3. Pixie Cut With a Headband
Rock your pixie as is to your workout. If you have more length on the top, you might want to use a headband so that your hair doesn't lay on your forehead and get sweaty.
4. Accessorized Low Ponytail
Give your low ponytail a little extra flair by tying a ribbon around the base. We love this look for a barre or dance class.
5. Half-Up, Half-Down With a Scrunchie
Pull your hair half up and tie it off with a scrunchie of your choice like
@comeheretamir
.
Best Gym Hairstyles for Medium-Length Hair
6. High Ponytail With a Scarf
Accessorize your textured high ponytail with a scarf that matches your workout set.
7. Double Low Buns
Sick of your go-to high ponytail or messy bun? Switch things up a little bit with double low buns.
8. Classic Messy Bun
You can't go wrong with a voluminous bun secured at the crown of the head. It's a workout classic.
9. Low Knot Bun
Opt for a low bun with a double knot like this one by
@reshapedbydani
for your next workout class.
10. Half-Up, Half-Down Hair Ribbon
Yes, velvet ribbons are gym-appropriate in our book. (Maybe just stick to a workout that won't leave you completely drenched in sweat.) We love using the accessory for half-up, half-down hairstyles.
11. Curly Bun With Face-Framing Strands
Secure your curls into a bun and leave out some face-framing tendrils to copy this look. If wash day follows your workout, reach for a non-stripping shampoo that effectively cleanses your scalp of sweat and product build-up, like the
Carol's Daughter Wash Day Delight Shampoo with Rose Water
.
12. High Bun With Braided Accents
Try a curly high bun with a braided headband for your next workout.
13. Half-Up, Half-Down Claw Clip
Show your love for trendy claw clips at the gym by copying this simple style. They're ideal for all sorts of workouts — but it's probably best to remove them for anything involving laying on your back, like ab workouts.
14. All Up With Claw Clips
Can't stand the feeling of hair on your neck while exercising? Use that popular hair accessory to pull up all of your strands. This look is ideal for a cycling workout on a stationary bike.
15. Half-Up Topknot
In case you haven't figured it out yet, we love a half-up hairstyle for the gym. They show off your hair and allow some room for styling creativity while still keeping it out of your face. This one incorporates a topknot secured at the crown of the head.
16. Sleek Topknot
To get a super sleek topknot that's free of frizz and flyaways for the gym, you'll need the help of some styling products. Similar to
@milabu.co
, we like using gels or pomades to slick hair down. One of our favorites is the
Garnier Fructis Pure Clean Styling Gel
.
17. Braided Double High Buns
What's better than one braided high bun? Two, of course.
Best Gym Hairstyles for Long Hair
18. Bubble Ponytail
Truthfully, the bubble ponytail can be done on short, medium or long hair. To get the look, separate your ponytail into several sections and tie each of them off with clear elastics.
19. Twisted Bubble Ponytail
This tutorial is a fun twist (pun intended) on the trendy bubble ponytail — and it's perfect for nearly every workout.
20. Half-Up, Half-Down Braids
Before heading to the gym, pull some of your braids back with a scrunchie.
21. Braided Low Bun
This low bun incorporates twists and a braid rolled up into a chic low bun. As the creator notes, it's a great option for a yoga class.
22. French Braid Pigtails
Show off your French braiding skills at your next cycling class with a set of pigtails.
23. Thick Fabric Headband
For weight-lifting workouts, we love the idea of keeping your hair down but pulling it out of your face using a thick fabric headband. They're so comfy!
24. Single Three-Strand Braid
Want to keep things simple? You can't go wrong with a single three-strand braid.
25. Single French Braid
A singular French braid is another gym hairstyle that never fails.
Read more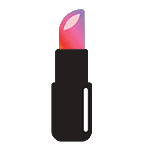 Back to top