How to Beat Winter Hair Static, According to Your Hair Type
February 27, 2019
Winter is the best time of year to experiment with your hair — there's little risk for humidity turning your hair into an unrecognizable halo, and the likelihood for sweating out your style is low. It means you can rock sleek, freshly pressed bobs and perfectly sculpted curls without worry, but there is one drawback: winter static. There's a special type of frizz that comes with staticy hair, one that doesn't quite go away even after your hair has (sort of) settled back into place. That's why we've tapped hairstylist Craig Wcislo to share his tips and tricks for battling winter frizz, ahead:
Moisturize, Moisturize, Moisturize
A great place to start fighting the frizz is with a moisture-based conditioner. Go for a formula that's a bit heavier than your normal conditioner like Redken All Soft Conditioner, enriched with protein and arginine to leave hair moisturized and shiny. For textured or coarser hair textures, follow this with a small dollop of leave-in hair oil. Oils are preferred to silicone-based formulas, as oils will also nourish the hair, while a silicone just sits on the outer surface of the cuticle," says Wcislo. His favorites include L'Oréal Professionnel Mythic Oil, Shu Uemura Essence Absolue and Kérastase Elixer Ultime Hair Oil. Make sure to apply the oil to damp hair before styling and reapply later in the day or in the days that follow to tame any flyaways.
With curly hair, Wcislo recommends trying a cocktail blend of leave-in moisturizer and curling cream and re-applying the moisturizer during the day if your hair starts to frizz. Try pairing products like Shea Moisture Jamaican Black Castor Oil Strengthen & Restore Leave-In Conditioner and Shea Moisture Curl Enhancing Smoothie for soft, nourished hair. If you have straight hair and you don't want the weight of an oil, use the not-so-secret hairstylist trick of spraying a flexible-hold hairspray directly onto a bristle brush before running the brush through your hair. This will seal any flyaways instantly. We recommend a formula like Redken Quick Dry 18 Instant Finishing Hairspray, which offers shine and hold with just a spritz.
Style Accordingly
What if your hair is already frizzy? There's a product designed just for that! Kérastase Carré Lissant may look like a fabric-softener sheet, but smoothing the top surface of your hair with one of these immediately tames even the most rebellious frizz. Keep a pack in your purse or at your office desk to keep your hair in check all day long.
Read more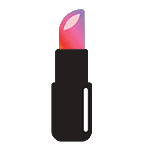 Back to top