Beauty Q&A: How Do I Detox My Hair at Home?
March 28, 2019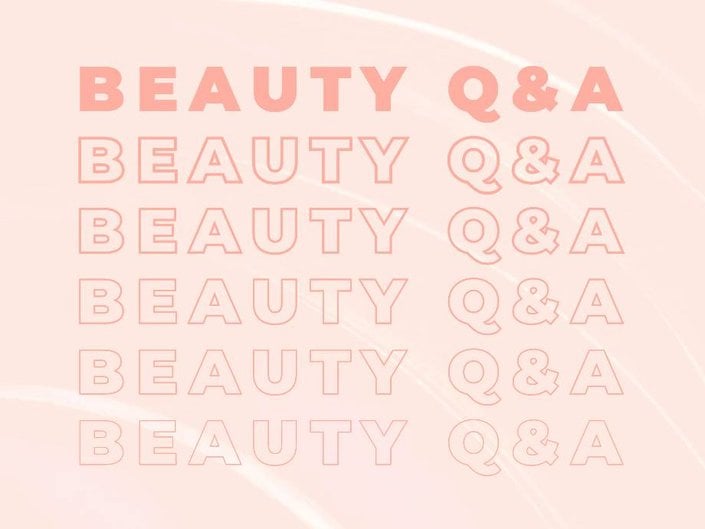 When you hear the word "detox" your brain might automatically conjure up images of green juice and spa water. If that's your thing, keep doin' you, but if not, we're happy to inform you that there's another type of detox circulating through the beauty space. Enter, hair detoxing, a way to give your hair a much deeper clean — no vegetables necessary. If you use a ton of hair styling products, or maybe you're hair is just looking dull or extra-oily, a trip to the salon or a DIY option might be a great next step to bring your hair back to life. For an explanation on what it actually means to detox your hair, we reached out to celebrity hairstylist and NatureLab. TOKYO brand ambassador Andrew Fitzsimons.
"Over time, hair collects dirt, pollutants and product residue," explains Fitzsimons. "When we refer to 'detoxing' the hair, we most often mean giving it a thorough cleanse, so your scalp and strands are completely free of any leftover product or buildup." According to Fitzsimons, one of the biggest misconceptions about detoxing your hair (and hair care) in general is that many people believe it's not safe to thoroughly cleanse your hair multiple times per week. "More often than not, people are doing multiple-step routines to take care of their skin, then completely forget about their hair or they use dry shampoo and move on, as if that isn't causing more product buildup."
So instead of holding off on washing your hair altogether, consider adding a hair detoxing product into your routine. "You can do a hair detox once a week or once every two weeks, depending on how dry or oily your hair is," explains Fitzsimons. "You'll want to do this less frequently if your hair tends to be more on the dry side and consider finishing the process with an additional treatment or leave-in conditioner in order to maintain healthy moisture levels."
Click through for four hair-detox products to consider adding to your routine.
The Cooling Bubble Mask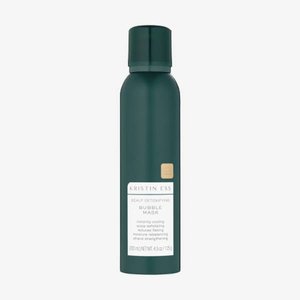 1 / 4
The Cooling Bubble Mask
Kristin Ess Scalp Detoxifying Bubble Mask
So you've heard of a bubble mask for your face, but what about one for your hair? Apply this as a pre-shampoo scalp treatment or on dry hair before you shower. This will leave your scalp feeling cool and refreshed, all while exfoliating your scalp and strengthening your strands. The chic, green packaging also looks so much more luxe than $14.
The Replenishing Detox Set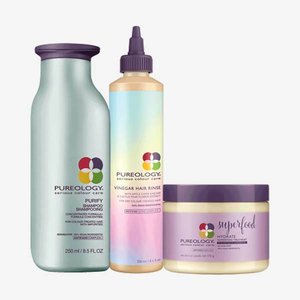 2 / 4
The Replenishing Detox Set
Pureology Hair Detox Product Set
Ever wonder if all of your hair products work seamlessly together? This set from Pureology works to repair and replenish your strands, remove buildup and moisturize to make your hair look and feel its healthiest. The set includes Purify Shampoo, Vinegar Hair Rinse and Hydrate Superfood Treatment.
The Scalp-Exfoliating Scrub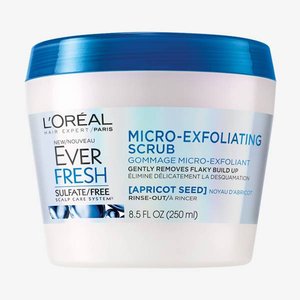 3 / 4
The Scalp-Exfoliating Scrub
L'Oréal EverFresh Micro-Exfoliating Scrub
Gently massage this exfoliator into your scalp before using shampoo and conditioner to get rid of buildup from dirt and excess oils. It costs $5 and is great for all hair types.
The Three-Step Strengthening Kit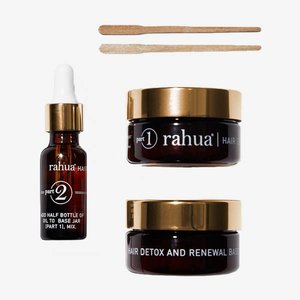 4 / 4
The Three-Step Strengthening Kit
Rahua Detox & Renewal Treatment Kit
If you're willing to shell out some extra funds for this three-step system, it will help remove debris from your scalp, as well as leave your hair softer and shinier than ever before. Pair it with a face mask to complete your Sunday self-care beauty routine.
Read more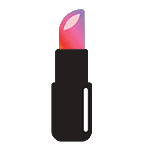 Back to top