The Correct Order to Apply Hair Products
January 14, 2020
We have the order in which to apply our skin-care products down to a science — it's our hair products where things get a little confusing. Is it volumizing mousse, moisturizing serum then heat protectant? What if you want to use a hair oil? Aside from shampoo and conditioner, the rest of our hair-care routine post-shower looks more like a haphazard experiment than a routine. 
To get to the bottom of this hair mystery and help us achieve the flawless style that we leave the salon with, Jill Engelsen, senior hairstylist at Butterfly Studio Salon and a L'Oréal Professionnel Artist, shared the correct order to apply your hair-care products, ahead.
The Right Order to Apply Hair Products
STEP #1: Detangle Spray + Brush
Assuming that you're starting your hair-care routine right out of the shower with wet, freshly washed hair, the first step is to detangle and brush it out. Engelsen likes the L'Oréal Professionnel Vitamino Color A-OX 10 In 1 Leave-In Spray if you have color-treated hair. "This keeps your hair in it's optimal condition and acts as a primer for the other products." Just keep your detangler on the middle to ends of your hair to ensure it doesn't leave your scalp looking greasy. 
STEP #2: Volumizing Mousse or Spray
Next up is your structure product to add some body and life back into your strands. Not only does a volume mousse or spray add, well, volume to your hair, but it also helps your style hold by adding some grit into your otherwise silky, smooth strands. Try the Matrix Total Results High Amplify Foam Volumizer Mousse. Volumizers should be concentrated on the roots and mid-lengths of your hair — not so much the ends.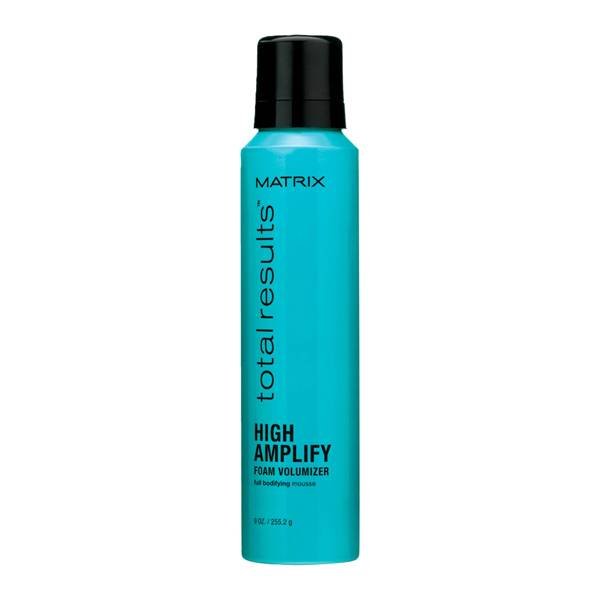 STEP #3: Heat Protectant or Oil
For the third and final step before you finish your hair-care routine or start heat styling, apply a heat protectant or oil to the ends of your hair. "[This is] to protect against damage and keep the finish smooth and luxurious," explains Engelsen. One of our favorite hair oils is the Garnier Fructis Sleek & Shine Moroccan Sleek Oil Treatment.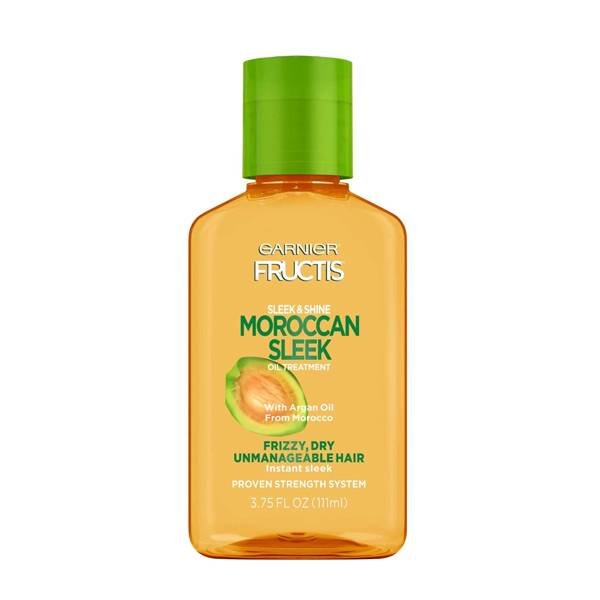 Hair Texture and Type Doesn't Change the Order
Depending on your hair type or texture you're trying to achieve, you may want to skip a product here and there — for example, if you don't use hot tools, you don't need a heat protectant — but the order never changes. "Products should always be layered in the same order, even if you skip one of the steps, just continue onto the next one," says Engelsen.
Products Certain Hair Types Should Avoid
If you have thin hair, you'll want to avoid products that will weigh your strands down and cause them to fall flat. This includes heavy products like creams and nut-based oils, which, FYI, can also leave thin hair looking greasy. 
Curly hair, on the other hand, can benefit from avoiding drying products. "You probably wouldn't want to use products such as a volumizing spray or a dry texture spray, as curly hair tends to be more dry already compared to straight or wavy hair," says Engelsen.
Roots vs Ends — What Goes Where?
Add an oil to your roots and you might as well not have washed your hair in the first place. To keep your ends hydrated and your roots lifted sans grease, Engelsen gave us the 411 on what types of products go where. "For the roots, you want to stick to a mousse or volumizing spray on wet hair. On dry hair, a texture spray like L'Oréal Professionnel Tecni.Art Next Day Hair Dry Finishing Spray at the roots can add volume and definition," she says. "If you used these on the ends it could make the hair too hard to brush and super tangly."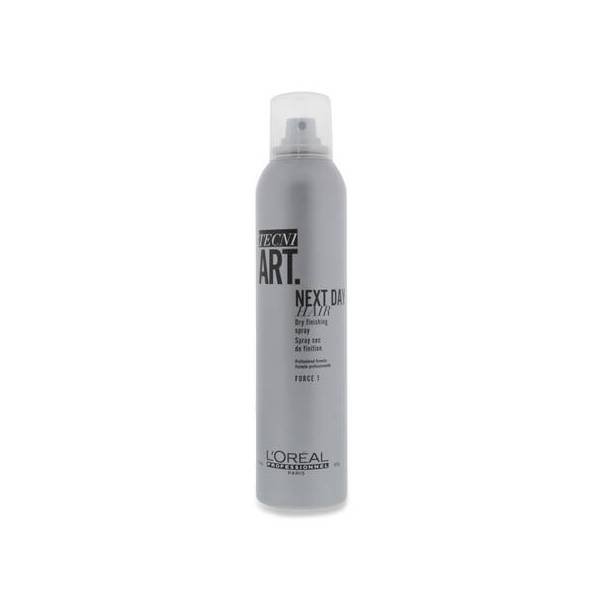 And as for the ends of your hair, "you want a smoothing product like a cream or oil to create a healthy-looking finish."
Read More:
Why You Should Treat Yourself to a Silk Pillowcase (Hint: Your Hair Will Thank You)
7 Heat-Free Hairstyles to Save Your Hair
The Best Hair Mask for Your Hair Type and Concern
Read more