Create a Braided Low Bun Hairstyle in 4 Easy Steps
May 11, 2022
When you have somewhere to be fast, it's helpful to master a handful of simple hairstyles that only look like they require a lot of effort. The low bun is one of our go-tos because it's easy to do, looks sophisticated and can be done in a variety of ways.
Here,
Jill Engelsen
, a veteran hairstylist and educator in New York City, is sharing how to create a chic,
braided low bun
in just four steps. "This look is super easy and can be worn day and night, casual or fancy," she explains. "I see this on someone with a frilly dress, in a suit or even at a black-tie event. It's so versatile and easy!"
STEP 2:

Secure Your Hair Into a Low Ponytail

Brush through your hair with a mixed-bristle brush like a Mason Pearson. "I like this because it has both nylon bristles and natural boar bristles," says Engelsen. "The nylon bristles help organize the hair and get bumps out while the boar bristles help smooth the surface of your hair for a shinier finish by bringing the natural oils from your scalp down through the mid-ends of your hair." Using the brush, bring your hair into a low ponytail at the nape of your neck and secure it with a hair tie.
STEP 3:

Braid Your Hair

Clean up any remaining flyaways with the L'Oréal Paris Elnett Satin Extra Strong Hold Hairspray by spraying in the direction of your hair and gently patting them down into place. "Make sure you don't forget those ears!" says Engelsen. "Either tuck both sides behind your ears or make sure both are covered if you don't want your ears to show." After that, braid your ponytail using the classic three-strand braid technique and secure with a small elastic band. To create an even bigger bun, gently pull your braid out a little to make it the size you want.

STEP 4:

Wrap Your Braid Into a Low Bun

Wrap the braid around the base of your ponytail and secure it with bobby pins. Using a mirror, check for balance. If it's unbalanced, make adjustments where needed by pulling at your braid gently. "Add a little hairspray and a shine spray like the Carol's Daughter Black Vanilla Moisture & Shine Hair Sheen — and voila! You have a chic bun in just minutes," says Engelsen.




To take the look up another notch, experiment with hair accessories.

Stack some embellished clips or barrettes

above the bun or on one side of your head.
Photos: Chaunte Vaughn, Hair: Jill Engelsen, Makeup: Justine Sweetman
Read more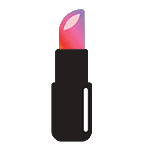 Back to top