Help! Why Does My Hair Always Look Oily?
June 01, 2021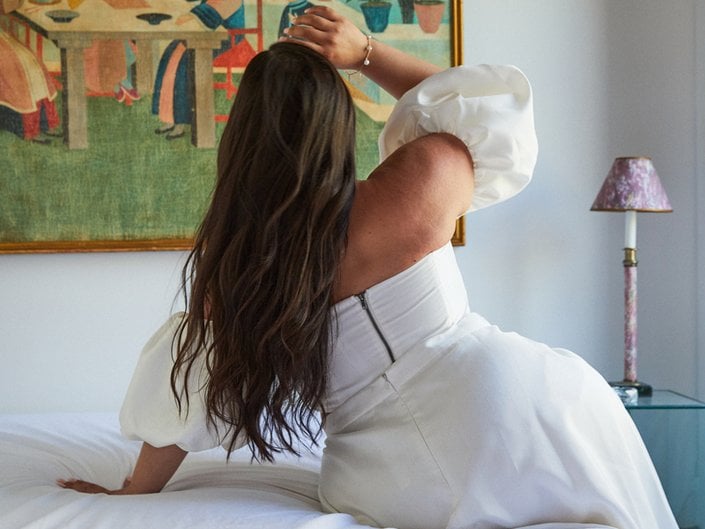 People who can somehow roll out of bed four days post-shampooing with gorgeous, grease-free hair are pretty damn lucky. Those of us with perpetually greasy hair on the other hand? Well, let's just say not even the world's best dry shampoo stands a chance against our oily strands. We hate to be childish, but TBH, it's just not fair. Is it something we're doing? Are our products to blame? To find out what's at the root — literally and figuratively — of our oily hair conundrum, we spoke with L'Oréal Professional artist, board-certified hair colorist and stylist Michelle Lindsay. Ahead, she's spilling the deets on what could be causing oily hair — and how to stop it from happening.
What Causes Oily Hair?
"The most common cause for your hair being oily is really just genetics," says Lindsay. Just like the skin on your face, some people have more active oil glands on their scalp. Plus, if you have naturally fine hair, oil will be more visible. But, if once upon a time you were an every-two-days hair-washer and have suddenly been experiencing abnormal greasy hair, your hormones may actually be to blame. "If this is the case, you'll also notice more breakouts around the chin and jawline areas as well." If you suspect this is the cause, consult with your dermatologist.
Another culprit for oily hair? Buildup. This is one of the most common offenders. "Clients aren't getting their scalp clean enough when they shampoo and then they're putting products back on top of the previous oils and dirt," says Lindsay. "Not only will your hair look much greasier, but it will also attract even more dirt and grease." To ensure you're getting your hair as clean as possible, Lindsay recommends following the wash, rinse and repeat rule. "Follow this not just on the days you shampoo, but also once for as many days as you went without shampooing." So, if you didn't wash your hair for three days, wash, rinse and repeat at least four times.
If you've tried the above and are met with little to no success, it may be time to see a dermatologist. "If you're noticing areas of excessive oil and scalp sensitivity, you could have dandruff, real dandruff," says Lindsay. "This isn't the white flakes commonly associated with dry scalp, but a condition with yellow flakes from an oily scalp." The good news is, it's easily treatable with medicated shampoos that contain coal, tar or zinc pyrithione.
Should You Train Your Hair?
It's been said that
training your hair
is a way to teach your hair to stay oil-free for longer. Essentially, it involves not washing your hair for days at a time in the hopes that your hair will acclimate to a new schedule and, as a result, become less oily. But, don't get excited because Lindsay says it's a myth. "If you don't wash your armpits, will they stop sweating? If you stop cleaning the daily grime off your face, will it train itself to become blemish-free? Um, no. Neither can your hair," says Lindsay. "Your scalp is an extension of the same skin you have everywhere else, so keeping it healthy and clean is important."
How to Make Hair Less Oily
Good news: Oily hair isn't necessarily the be all, end all. There are a few tweaks and changes you can make to your routine that can help solve your greasy hair dilemma.
Shampoo the Right Way
While washing your hair everyday definitely helps, changing up your shampoo can make hair less oily too. "Make sure you're using a professional, salon- quality shampoo that's acid balanced for the scalp," says Lindsay. She recommends opting for shampoo, conditioner and styling products that are specifically formulated for your hair type. Using the wrong products can make hair feel extra greasy or weighed down. What's more, it's important to take your time shampooing so that your hair is actually clean. "Ridding the scalp of excess oil, dirt and skin will help you extend the cleanliness of your hair on the days when you don't shampoo."
Keep Your Hands Out of Your Hair
"Oily hair could be a byproduct of having an oily scalp, but it can also be caused by other things that are controllable," says Lindsay. "If you have a habit of constantly running your hands through your hair, you may be spreading the natural oils from the scalp through your hair which can affect how greasy it looks, especially on fine hair."
Incorporate Multi-Purpose Hair-Care Products
Lindsay recommends using products that do double duty. For instance, styling products that give texture can also help curb oil. One of our favorites? The
Garnier Fructis Style Texture Tease Dry Touch Finishing Spray
. It gives volume and texture without weighing the hair down. Lindsay also recommends tossing a dry shampoo in your bag for on-the-go touch-ups. "This is especially helpful if you plan to wear a hat or if you have bangs," says Lindsay. One to try? The
L'Oréal Paris Elvive Dream Lengths Air Volume Dry Shampoo
.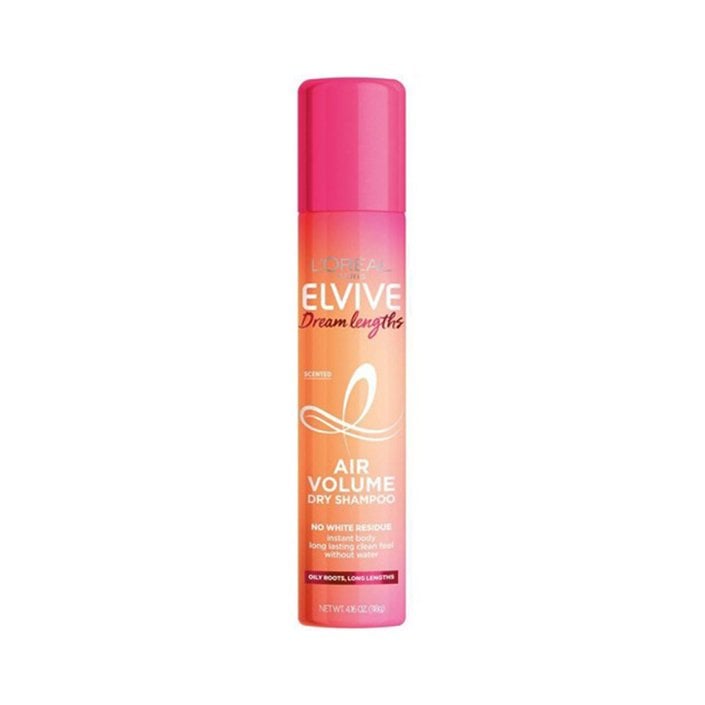 Use Clarifying Products
Incorporating a clarifying shampoo or rinse into your hair-care routine a few times a month can help control grease, too. We recommend the
L'Oréal Paris EverPure Sulfate Free Scalp Care + Detox Shampoo
with menthol and neem leaf extract to cleanse the scalp without stripping. "It's important to remember that greasy hair isn't just about how you look, it's a matter of health as well; an unclean scalp can be a hotbed for other problems such as fungus, dandruff and clogged follicles."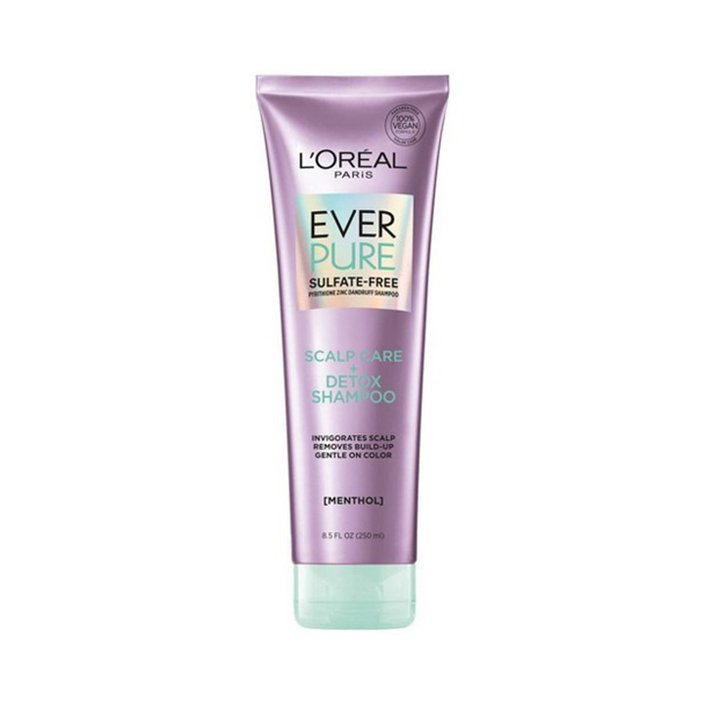 Read more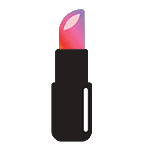 Back to top