Quick Hairstyles to Recreate With Your Leftover Braiding Hair
April 26, 2022
Have leftover braiding hair lying around and not sure what to do with it? Keep scrolling. Ahead, we've rounded up three easy-to-follow YouTube tutorials that show you how to put together a variety of looks, from a sleek braided pony to easy box braids.
Easy Braided Ponytail
In this video, StyledbyKami shows viewers how to use leftover braiding hair for several different ponytail looks. She starts by straightening the front pieces of her hair. If you're going to be using a hot tool as well, we recommend applying a heat protectant (either in spray or cream form) like the L'Oréal Paris EverPure Weightless Blow Dry Primer. Then, she takes the two straightened tendrils and ties them back so that they don't get in her face. After that, she uses Murrays Edge Wax on the rest of her hair to smooth it down before putting her lengths up in a ponytail. Then, she braids the lengths of her hair, adding pieces of braiding hair each time she loops her hair around. Once the braiding hair has been incorporated into the braid, she takes down her front pieces and brushes out her edges.
Easy Box Braids
In this video,
Joifully Natural
explains how to do a cute set of box braids using braiding hair leftovers. She starts off the video with a deep conditioning treatment in her hair. (We love the
Coco Creme Curl Quenching Deep Moisture Mask
from Carol's Daughter for this.) After separating her hair into sections, she cuts her leftover braiding hair into shorter pieces and she stretches each hair out. After that, she weaves the braiding hair into tiny, tight braids throughout her head. As she makes her way from the back of her head towards the front, she secures each individual braid with a roller so that they have curls at the end. Finally, she dips the ends in a bowl of hot water and takes out the rollers.
Easy Braids
For an easy braids tutorial using leftover braiding hair, check out this video from IT'S SHANTi. She shows how to use leftover braiding hair — in whatever color of your choice — to put together a chill braided look. She starts at the top of her head, closest to her face, and begins incorporating pieces of braiding hair into each loop as she works her way down. Then, once she gets to her ear area, she brushes out her hair to get rid of any frizz. Then, she continues braiding until she reaches the bottom of her braiding hair and secures both braids with elastics. Then, she uses an edge brush and a bit of the She Is Bomb Collection Glazee to style her edges while she heats up a cup of water. Once the water is warm, she dips the lengths of her braids inside the cup to seal the ends.
Read more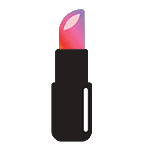 Back to top