How the L'Oréal Paris Elvive Wonder Water Transformed My Shower Routine (And My Hair)
January 29, 2020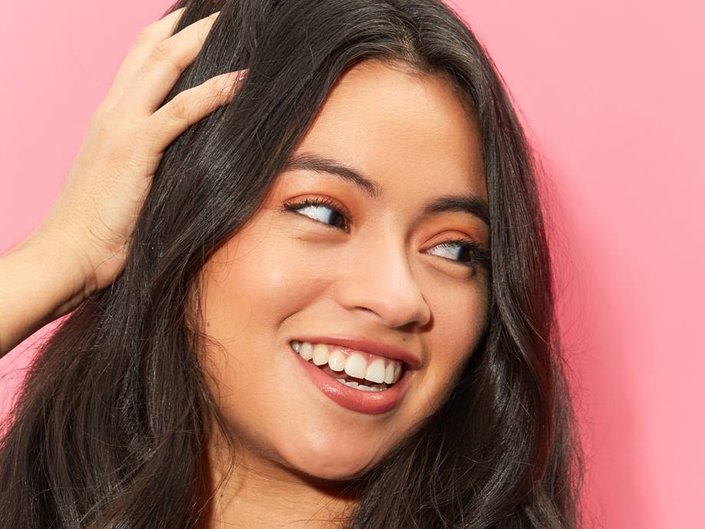 I am the first one to admit that compared to my skin and makeup, my hair-care routine just isn't as extensive. While I have been getting better thanks to a recent online quiz I took on Ulta Beauty's website, I still don't take tons of time everyday to ensure my frizzy strands are perfectly coiffed. That being said, it's not that I don't want smoother, fuller and more voluminous hair; I just need something that is going to do it without adding minutes onto my everyday beauty routine. Recently, I heard about the new L'Oréal Paris Elvive 8 Second Wonder Water that promised silker, shinier hair and I had two initial thoughts: First, I thought, eight seconds? No way is that possible. Second, I knew immediately that I needed to try it out for myself. I did, and let me tell you guys, I honestly don't know how I have survived this long without this product. Ahead, read on for my full review.
How to Use the L'Oréal Paris Elvive 8 Second Wonder Water The L'Oréal Paris Elvive 8 Second Wonder Water is a rinse-out liquid treatment that uses lamellar technology to help leave your hair silkier, shinier and healthier-looking after one single use. Lamellar technology is a L'Oréal technology that delivers caring active ingredients to the damaged areas of your hair in very thin layers. It's recommended that you only use the treatment two to three times a week on wet hair after you shampoo. You apply it directly onto wet hair in 20 mL dosages, (it has markings on the bottle so you know exactly how much to use every time) and then you massage it into your hair for eight seconds. After you rinse it out, you can follow up with your regular conditioner if you think you need it. But if your hair is anything like mine, trust me when I say, it will be so soft you'll feel comfortable skipping that second step.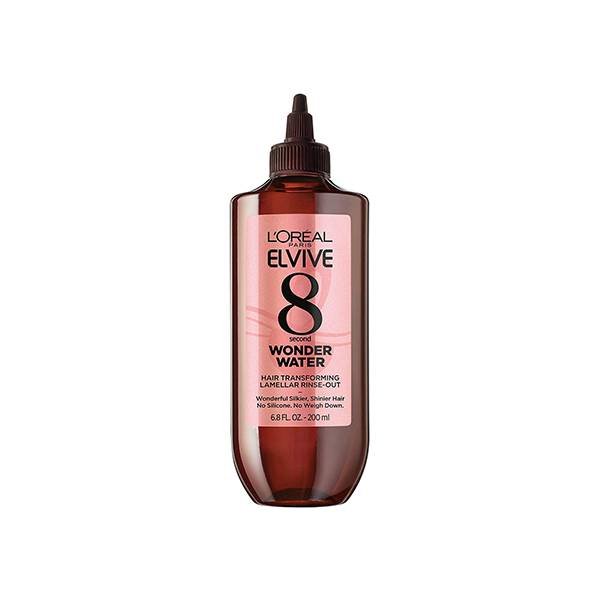 My Final Verdict I can't rave about this product enough. I have medium-thick, wavy hair who's biggest enemy is frizz. And because my hair is so frizzy, I feel like it also has a rough texture. Before I used the Wonder Water, I was skeptical because eight seconds seemed too good to be true and also too little of an amount of time to help fix my dry, frizzy strands, but surely enough, my concerns quickly vanished after the first use. After using the product, which smells amazing I might add, I got out of the shower, brushed my hair and let it air dry as usual. Normally, when my hair air dries it becomes bigger and frizzier with every passing minute, but I was in shock when my strands were fully dried and looked as though I had given myself a blowout (insert confusion here). My hair felt soft, silky and even had a bit more shine than usual. That night, after using the product and letting my hair air dry, I went to bed, and despite not having a silk pillowcase, I woke up the next morning and my hair still looked so good that I felt comfortable enough to go to work without doing anything additional to my hair. The best part about this entire experience? The security of knowing that even when I do run out, I can easily go snag this at my local drugstore for $9.99. Guys, I am telling you, this Wonder Water is the ultimate hair whisperer and you need to go try it out for yourselves, ASAP.
Read More:
Here's How to Tease Your Hair for Major Volume
Read more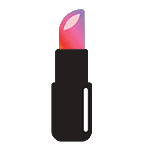 Back to top