Ponytail Hair Extensions Are the Answer to Your Summer Hair Woes
June 13, 2019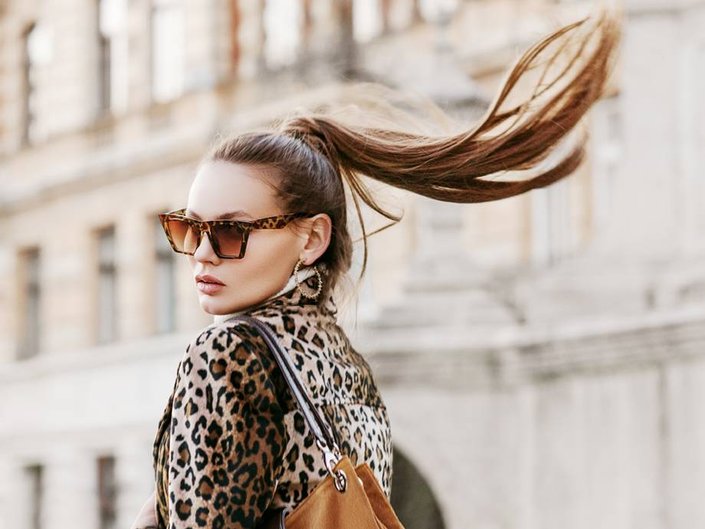 The weather was just approaching warm and liveable as I sat in Marie Sigismondi's chair at Pierre Michel Salon on the Upper East Side in NYC. As Sigismondi carefully applied my light-blonde foil highlights, we chatted all things beauty, from how transformative eyelash extensions can be to popular summer hair trends. Besides lightweight lobs and lighter hues, she mentioned that one of the main service requests she gets during the summer is for ponytail hair extensions. As she continued on my foils (yes, there were many) I picked her brain to learn more about said ponytail hair extensions — and what makes them so popular.
Let's Define Ponytail Hair Extensions
Per Sigismondi's definition, ponytail hair extensions are clip-ins made of real, synthetic or combined real and synthetic hair. "You can do a lot of fun things with a ponytail," Sigismondi explains. "Wear it high, wear it low, centered or at the side. They're also a terrific beauty accessory that adds swingy length, dimension and pizazz on a daily basis or for special occasions."
They're Easy to Personalize
"Ponytail extensions are available in a variety of hair lengths, colors and textures — from stick straight to ultra-frizzy," says Sigismondi. "If you're getting an extension placed at a salon, the hairstylist can adjust your hair to suit the texture of the ponytail. And, with a bit of advance notice, a salon colorist can give you a perfect shade match. After a trip to the salon to get the perfect length and color, the ponytail gets custom-made, which generally takes one to two weeks."
Skip the Bob and Opt for a Ponytail Instead
Think of ponytail hair extensions as an alternative to chopping all of your hair off when the summer rolls around. "They're cooling, as they sweep hair away from the face," Sigismondi adds. "They also keep tangles to a minimum, especially during a windy day at the beach with sunscreen sticking to your skin."
Decisions, Decisions: High vs. Low
"The angle of your cheekbones determines where your ponytail should sit. If your cheekbones are vertical (angling up to the top of your head), go for high-up ponytail. If your cheekbones are more horizontal, wear that ponytail lower down — even down to the nape of your neck. Of course, regardless of your cheekbones, if your hair is short (just long enough to secure in a short ponytail), you'll have to wear your ponytail extension lower down."
Why Get Your Ponytail Hair Extension Done at the Salon?
"At a salon, your hair first gets groomed, so it's neat and tidy or tousled, depending on the look you're aiming for," Sigismondi says. "A hairstylist clips on the ponytail, looking right at it (not in a rearview mirror). That's the best way to get a secure fit at the perfect spot, whether high up or low slung at the nape of the neck."
How to Apply It At Home
If you opt to go the DIY route, follow Sigismondi's simple how-to below. "It's super easy to do — a cinch," she says.
STEP 1: If you want a center or side part, now's the time to do it.
STEP 2: Gather your natural hair into a short ponytail, even if there's only enough for a stump, and secure it with a sturdy stretch band or elastic at the height you want.
STEP 3: Tuck the ends into the elastic.
STEP 4: Firmly clip the ponytail extension just above your own ponytail.
STEP 5: To conceal the base, wrap a small section of hair around it or cover it with a colorful scrunchie.
STEP 6: Weave bobby pins into the hair around the base and brush it through.
Read More:
Synthetic vs. Natural Makeup Brushes — What's the Difference?
How to Grow Out a Bob and Still Look Good While Doing It
I Use a Hair Mask Every Time I Shower and My Hair Has Never Looked Better
Read more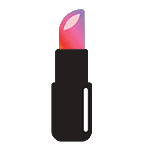 Back to top