What Hairstyle Matches Your Personality?
October 17, 2019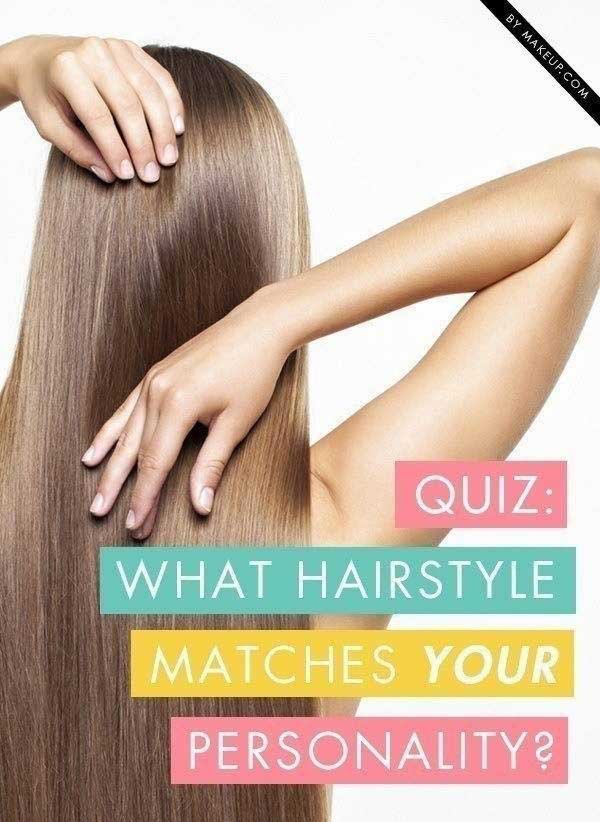 1. How do you choose what you'll wear each day?
a. I pick it out the night before and lay it out next to all the appropriate underclothing and accessories. b. It all depends on how I feel. c. It depends on what I'm doing after work. d. I tend to avoid clothes that are too loud or trendy. e. I check the weather and then dress so that I'm comfortable in that weather.
2. Which concert would you pay to go see?
a. Beyonce, the ultimate Queen Bey b. Some indie band you've never heard of. c. Taylor Swift because your friend invited you. d. Jack Johnson. Always. e. Sam Smith. Those tickets are only going to get more expensive with time.
3. How attached to your cell phone are you?
a. Attached. That's where I can view my PowerPoints, shopping lists and calendar b. Not really that attached. I check it occasionally. c. It's glued to my hand and buzzing constantly. d. I keep it on silent in my purse. e. I only have it nearby when absolutely necessary.
4. Your favorite type of dinner is:
a. At the restaurant that's on your list of new places to try. b. On a beach. Or maybe a mountain. Or in a field. c. Wherever my friends are. d. At home with your favorite person, a candle and soothing music. e. Healthy and relatively inexpensive.
5. Your kitchen sink:
a. Is empty and all the dishes have been dried and tucked away. b. Is a science experiment. c. Has a couple cereal bowls in it, but nothing from dinner. d. Is pretty clean but not always perfect. e. Is empty, but there are dirty dishes in the dishwasher.
6. If someone was being mean to you, you would:
a. Say a few, quick-witted sharp words and dismiss them. b. Start crying, probably. Why are people so mean?! c. Step back. One of your friends will take care of this idiot for you. d. Say and do nothing. Why feed into their miserable existence? e. You'd throw a drink at them, but then you've wasted your perfectly good drink.
Results
If you answered mostly As: You got … Straight, Sleek Hair
Your type-A personality leaves nothing left untouched, no hair out of place. You have a plan for everything, and your Outlook calendar is color-coded to match the shades of the rainbow. So wearing your hair down and stick straight is your obvious go-to. You just use a little bit of straightening serum like L'Oréal Paris Elvive Smooth Intense Frizz Taming Serum and a straightener and you are all set.
If you answered mostly Bs: You got … the Messy Bun
Your whimsical, manic-pixie-dream-girl sensibilities inspire (and occasionally annoy) everyone around you. You dance to the beat of your own drum and always manage to look adorable doing it. And what better hairstyle for you than the effortlessly stylish messy bun? You can throw a braid into this baby or wear it styled with a cute paisley scarf to change it up a bit, but ultimately the ease and flexibility of this style matches your dreamer personality.
If you answered mostly Cs: You got … the Updo
You have plans tonight, right? We already know because you always have plans. You have more friends than you know what to do with, and your weekend plans read like the laundry list of a mom with a brood of kids. Your go-to hairstyle is an updo, because it goes seamlessly from work to nighttime. You mix it up with different styles like the braided ballerina bun, the messy chignon and the always-classy top knot, Plus, you love the compliments you get from friends and co-workers on your complex styles. And sometimes you'll even take the time to show them how to do it on their own — after all, talking about beauty is your favorite kind of socializing!
If you answered mostly Ds: You got … the Braid
What's that, you say? You'll have to speak up if you want us to hear you. You're the quiet, introverted type but when you do say something, it's important. The understated but-oh-so-relevant braid is your go-to hairstyle of choice. It looks great but doesn't call attention to itself. And, should you decide to take it up a notch for special occasions, there are so many great options.
If you answered mostly Es: You got … the Ponytail
Did you scroll down here and read the answers first? You're just too practical for your own good, aren't you? It probably goes without saying that the ponytail is the hairstyle you rock several times a week. It goes from the gym, to the office, to the bar, and you rarely have to touch it up throughout the day. There are so many ways to wear the perfect pony, but all of them are practical and low maintenance, just like you.
Read more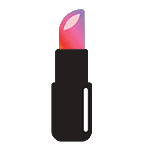 Back to top