WCW: Rochelle and Savana Peetoom Have Big Plans for Rob Peetoom Salons
September 25, 2019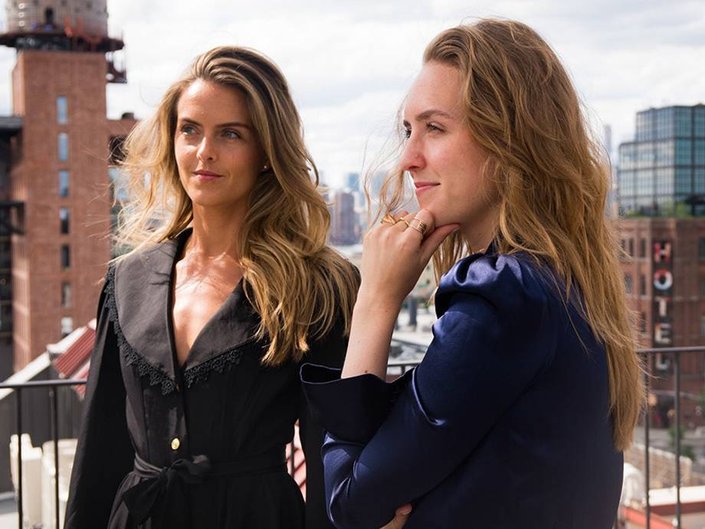 When I walked into Rob Peetoom, NYC I was taken aback by how beautiful the salon was. Located in the heart of Williamsburg with a contemporary interior, in-house coffee and drink bar and ample space to lounge before and after beauty services, it felt more like I was at a penthouse loft than a hair salon.
Back in1969, Rob Peetoom founded Rob Peetoom Salons in the Netherlands and expanded to 17 locations, including Bali, Indonesia and now, Williamsburg, New York. With this U.S. expansion came new ownership when Rob appointed his daughters, Rochelle and Savana Peetoom, to take over.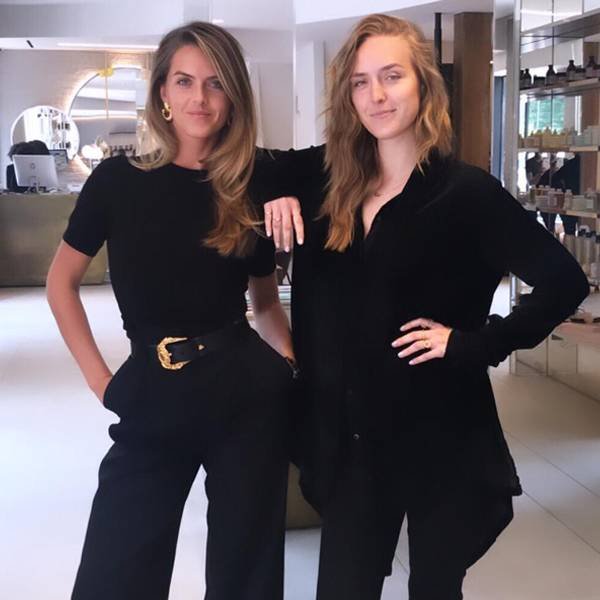 Ahead, the Peetoom sisters talk about what it's like to take over a booming family business, their favorite hair products and more.
Can you tell us a little bit about your current job and your career background?
Savana: I am the Managing Director, President and co-owner for Rob Peetoom USA. In other words, I am the mini Rob based in the U.S.! Before heading to New York I was based in Singapore for three to four years where I joined an online e-commerce independent designer house. Before that, I worked for L'Oréal in Kuala Lumpur, Malaysia and L'Oréal Amsterdam.
Rochelle: I'm the CEO of Rob Peetoom Worldwide. During my business studies and beyond, I started three of my own businesses and when I graduated, I continued my career with work experience in fashion and beauty, working for Vogue and L'Oréal in London.
Can you what it was like taking over the business from your father?
Rochelle: Where to begin explaining "what it's like?" I would say that I'm really grateful for the opportunity, and I feel a tremendous responsibility to protect, nurture and grow our family business. It makes me beyond happy to see that my father believes in me, my qualities and my vision. I love working with him (because he's still eager to be involved and I love keeping him involved). Yes, the hours can be long, but that's because I'm trying to move a mountain and really make a difference. The days can be filled with things no one particularly loves doing, but I take every day as it comes, problems are there to be solved, and I'm up for the challenge.
Working in a family-owned and operated business can be both challenging and super rewarding. What's it like working with your sister?
Savana: My sister is both my best friend and role model — I wouldn't have it any other way. Many people ask us this exact question, but I can't imagine not working with my sister. At the end of the day, we are as thick as thieves and I know that no matter what, we are sisters first and business partners second. We are very good at separating business and personal, and we can switch between the two in a second.
Rob Peetoom carries a variety of hair-care products in-house. Do you have a favorite?
Savana: I definitely do! The Davines This Is a Dry Texturizer spray is my go-to, always. It's the perfect blend to give my hair that extra oomph. It isn't sticky, yet gives you that "I just walked out of the sea water and have volume" look.
With your first U.S. location open in Williamsburg, where else could you see Rob Peetoom expanding to in the future?
Savana: We focus on quality, rather than quantity. My goal is to be the best we can be in our first U.S. location, and then we might hop over to Manhattan next. We have a lot of customers who drive a long way, so we'd like to be closer to them. Maybe Los Angeles at some point also.
Where do you hope to see the salon in ten years?
Rochelle: I see us building the same empire in the U.S. as our father did in the Netherlands.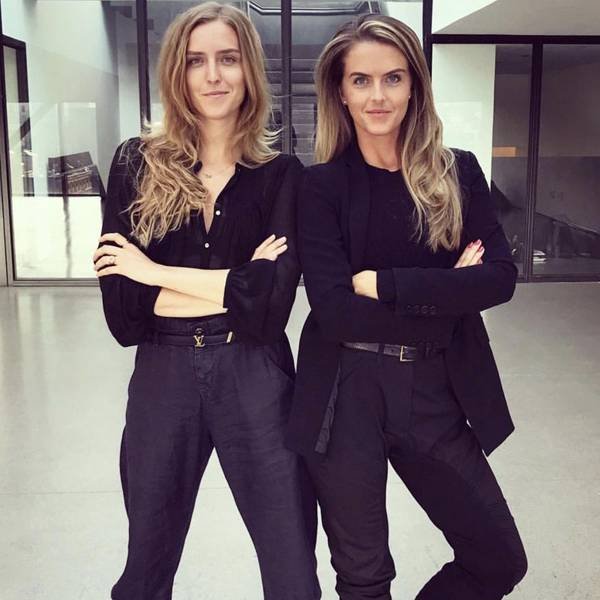 Read More:
Brandon Shin, Lead Hairstylist at Brush NYC, Shares His Biggest Hair Tip of All Time
A Comprehensive Guide: Here's How Much You Should Tip for 17 Different Beauty Services
7 Trendy Hairstyles to Try This Fall (Now That It's Not Hot AF Outside)
Read more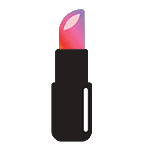 Back to top